Building an Entrepreneurship Education Ecosystem
February 19–March 11, 2024
Live Online
Learn to Lead a Thriving Entrepreneurship Education Ecosystem
In our increasingly dynamic and unpredictable world, an entrepreneurial mindset is quickly becoming a must-have trait. In order to best serve today's students and prepare them for tomorrow's future, university administrators and educators must understand the university-based entrepreneurship ecosystem.
Developing a thriving entrepreneurship education ecosystem is a collaborative effort. Institutions whose entrepreneurship education ecosystems are just beginning to form can accelerate their trajectory with the right network and support. Lay the groundwork to catalyze your school's entrepreneurship efforts with proven frameworks and action plans from the No. 1 college for entrepreneurship in the United States.
Watch the Q&A Webinar
Watch a video recording of professors Candida Brush and Patricia Greene discussing the program with prospective attendees and providing an overview of format, curriculum, and learning outcomes.
What Will You Learn?
Gain the approach, plan, guidance, and network of support you need to develop a high-impact entrepreneurship education ecosystem within your institution. Join entrepreneurship educator peers from around the world as you learn a hands-on approach for making progress on your campus. During this program for academic entrepreneurs, you will cover topics such as:
Assessing your entrepreneurial ecosystem to understand gaps, opportunities, and barriers to progress
How to develop strategies for overcoming challenges in moving your entrepreneurial initiatives forward
Networking across the ecosystem to acquire resources, engage stakeholders, and build your reputation
Leading change both inside and outside your institution
Key success factors for how institutions create and develop entrepreneurship education ecosystems
Assembling the resources to build and grow an entrepreneurship education ecosystem
Gaining the tools to reflect on and amplify your personal entrepreneurial leadership capabilities
When faculty collaborate, as we are with this course, the exchange of ideas provides incredible opportunities for methods that engage students and foster optimal learning.
– Past Building an Entrepreneurship Education Ecosystem Participant
Next Date
February 19–March 11, 2024
Duration/Time Commitment
3 Weeks/​20 Total Hours
Who Should Attend?
This program is well suited for entrepreneurship faculty and administrators who are leading a center, institute, accelerator/incubator, or entrepreneurship project or initiative and who are interested in entrepreneurship education ecosystem development.
This three-week online program includes:
Four live online sessions during the period 2/20/23–3/9/23.

Monday, February 19 from 9–11 a.m. EST
Monday, February 26 from 9–11 a.m. EST
Monday, March 4 from 9–11 a.m. EST
Thursday, March 11 from 9–11 a.m. EST

Approximately 20 hours of session and self-paced work throughout the program.
Program materials include case studies, self-assessments, team projects, discussion boards, reflection exercises, and oral presentations.
What Makes Babson Academy Different?
At Babson Academy, we believe entrepreneurship education changes the world. To date, we have impacted more than 8,700 educators and students from 1,300 educational institutions in more than 80 countries. Our goal? Advancing global entrepreneurial learning across universities worldwide.
Our programs are about more than theory; they're about action, and equipping you with the practical tools and strategies necessary to have an immediate impact on your institution.
Our Experts in the News
Faculty for the Building an Entrepreneurship Education Ecosystem program have deep expertise in building and growing robust entrepreneurship education ecosystems, all backed by Babson's 28-year track record as the No. 1 College for entrepreneurship education in the United States.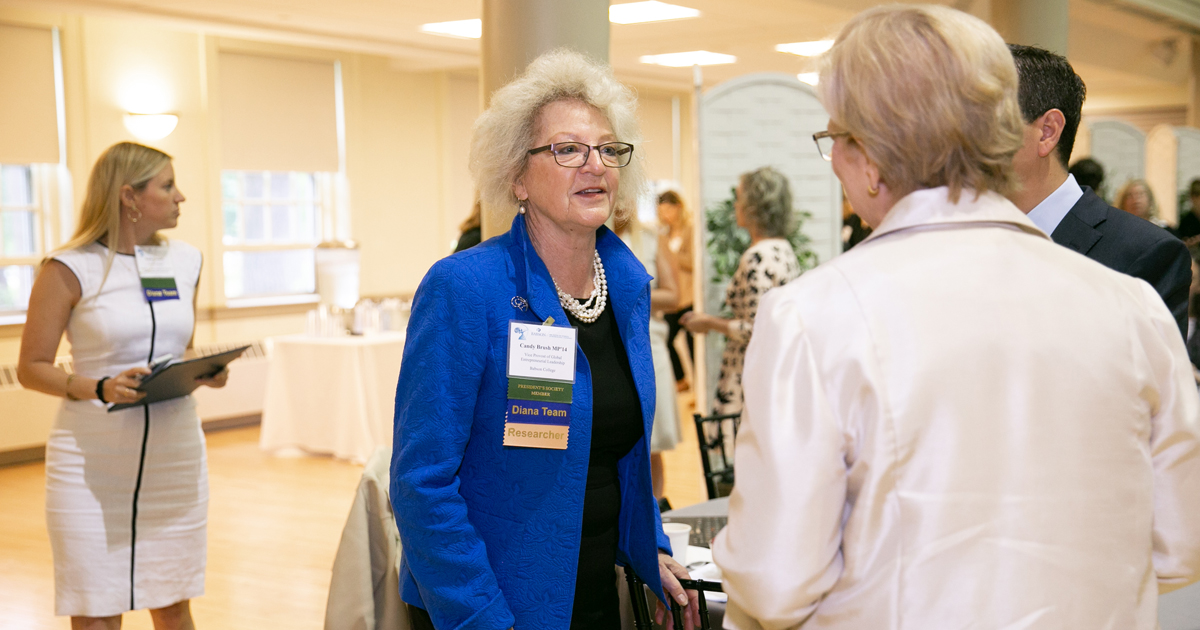 Candida Brush served as Babson's Entrepreneurship Division chair for a decade before eventually becoming vice provost. In that role, she oversaw five of Babson's academic centers, each focusing on different aspects of entrepreneurship, from family businesses to social enterprises.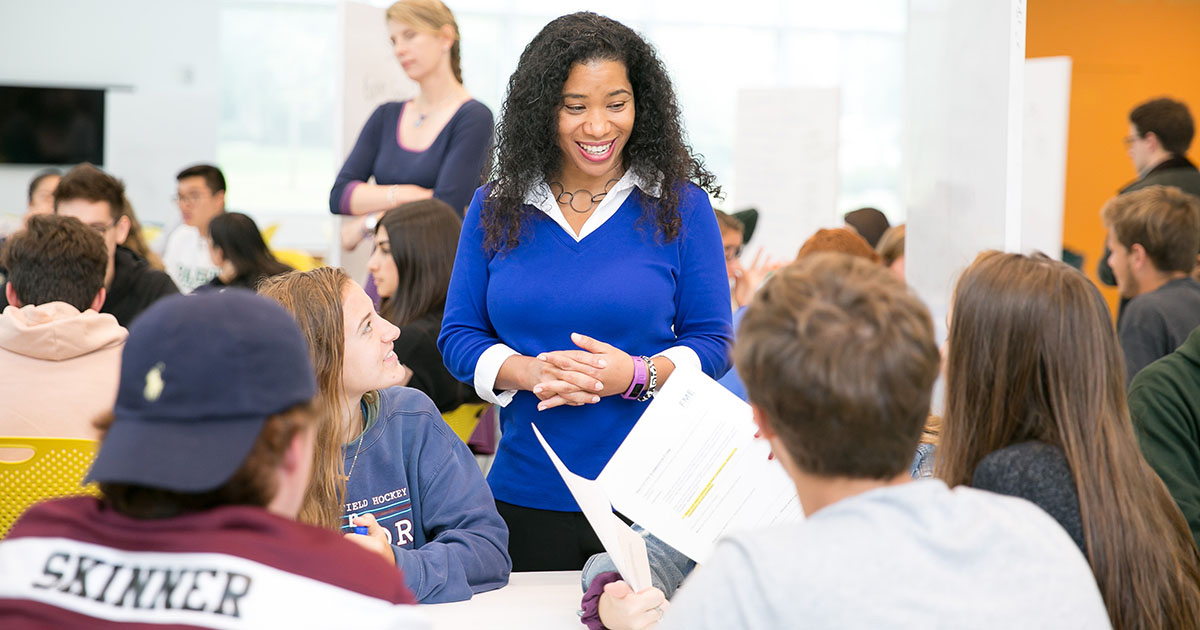 Patti Greene explains how teaching an entrepreneurship method rather than a process is the best way to combat unpredictability. There are four complementary techniques for teaching entrepreneurship as a method and each requires students to reach beyond their prediction-focused ways of knowing, analyzing, and talking.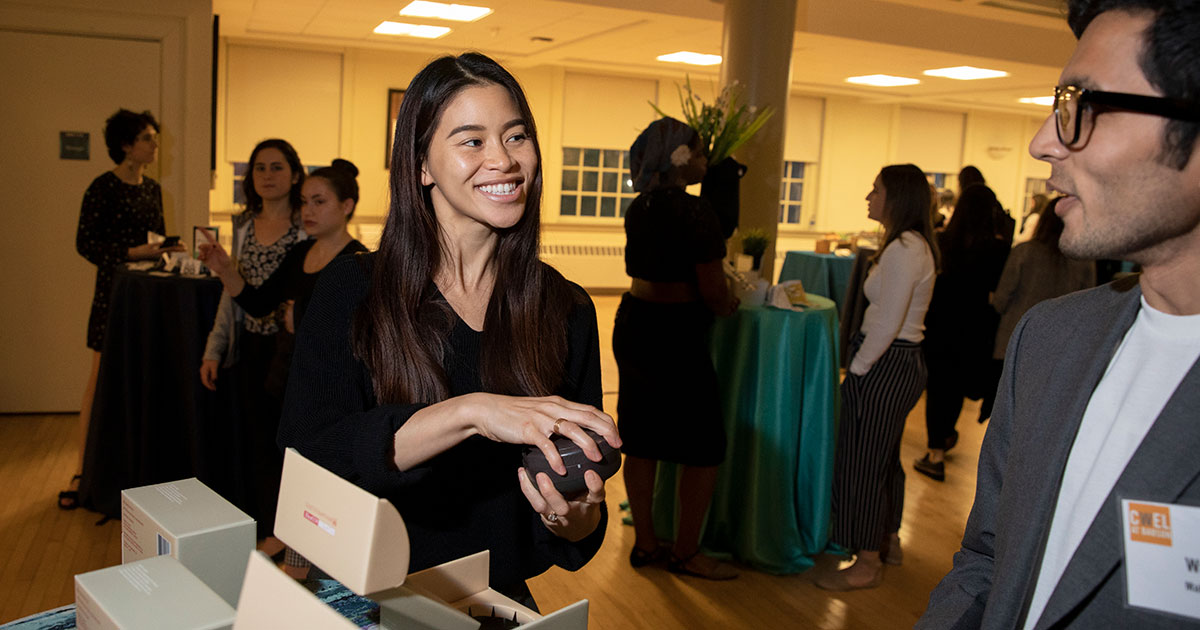 According to Professor Candida Brush's Global Entrepreneurship Monitor report, "the research highlights areas where women entrepreneurs have made significant progress, how ecosystems influence and are influenced by women entrepreneurs, and where there are still gaps, challenges, and opportunities."
How and when will I have access to the course materials?
Course materials are provided via Canvas, Babson's online learning portal. Materials will be made available to participants approximately one to seven days prior to the first live online session, depending on the amount of pre-work that participants are expected to complete in advance.
Where can I find the schedule for the days and times of the live online sessions?
The schedule will be sent to registered participants in the registration confirmation email (see the link in your confirmation email to the EVERYTHING YOU NEED TO KNOW document).
Do I need to join the virtual sessions live? Will they be recorded?
We highly recommend that participants join the live online sessions. It is an opportunity to ask questions, participate in rich discussion, and learn from the experience of your program peers. Session recordings will not consistently be available, and as such, it is expected that participants engage live in the virtual sessions.
What technology do you use for the live online programs?
Canvas, Babson's online learning portal—course calendar, readings, pre-work, faculty bios, presentations and post-session recordings are posted here.
Video-conferencing Platform—we will use a virtual meeting application (like Webex or Zoom) that allows you to see and communicate with other participants simultaneously and in real time. Your instructor can share documents and interactive media, invite participants to share content, and engage with you in real-time participation. Links to sessions and more information will be provided on Canvas.
What do I need to participate? How do I prepare for the live online sessions?
Live sessions will be delivered via WeChat and Zoom.
Prior to each virtual session, please ensure you are prepared with the following:
A computer/laptop with a webcam (built-in or external camera) for optimal viewing, but you may also join from a tablet or cellphone.
Internet connection or cell hotspot
Operating system: Windows: 7,8.1, or 10; Apple: OS 10.9 or higher
Recommended browsers for optimal experience: HIGHLY RECOMMEND Google Chrome. Internet Explorer 11, Firefox 52, Safari 11 are not as optimal but should work as well. (Microsoft Edge, Internet Explorer 8, 9, 10, and Safari 7 are not recommended.)
Headset with microphone (recommended but optional)
Test your connection, audio and microphone by joining a Zoom test meeting.
What happens if I have technical issues?
Additional, detailed instructions will be provided on Canvas. Babson staff will be online and available to assist you, and will identify themselves during each live online delivery. Contact the staff via the chat function for help, or email them if needed. Contact information is available in the EVERYTHING YOU NEED TO KNOW document.
How long will I have access to the online materials?
Course materials on Canvas will be available for six months following the completion of the program.
When is payment due and what types of payment do you accept?
Payment is due in full at the time of registration. Babson accepts Visa, MasterCard, or American Express.
Do you offer discounts?
Discounts on Babson Academy courses are available for the following:
Alumni of Babson College (undergraduate or graduate)
Babson Collaborative members
Groups of three or more registering at the same time
Please email BabsonAcademy@babson.edu for more information and for discount codes before registering. In addition, please note that discounts cannot be combined.
Do you offer online programs for large groups from the same company?
Yes, we can customize a program to your company's specific needs from our diverse certificate and courses portfolio. Please email BabsonAcademy@babson.edu for additional information.
What will I receive upon completion of the program?
Each program participant receives a certificate of completion. We invite participants to add the program to their LinkedIn profile. Note that a certificate will not be provided if there is insufficient evidence of participation.
Do you have translation for non-English speaking participants?
We do not offer translation in our programs. Although we do not require the TOEFL, all Babson Academy programs are taught in English, so it is a prerequisite that you speak, read, and write English proficiently.
Where can I find information for in-person programs?
Explore Babson Academy's full suite of programs.
What is your cancellation policy for live online programs?
Registration changes must be requested in writing to Babson Academy.
If requested 30 days or more prior to the program start date:

Cancellations receive a 100% refund
Substitutions* are allowed, subject to a $250 administration fee
One-Time Transfers* allowed subject to a $250 administration fee, to be utilized within a one-year period

If requested 8-29 days prior to the program start date:

Cancellations receive a 50% refund
Substitutions* are allowed, subject to a $250 administration fee
One-Time Transfers* are not allowed

If requested 7 days or fewer prior to the program start date:

Cancellations do not receive a refund
Substitutions* are not allowed
One-Time Transfers* are not allowed
*Substitutions and transfers are subject to approval to ensure that participants and programs are suitable.