Legal Studies
Developments in the legal system affect all aspects of our lives, including our work lives, our family lives, and our lives as citizens who participate in the democratic process.
The law also represents a body of ideas and values that have been studied by scholars in a wide variety of fields, including sociology, political science, cultural studies, history, economics, and business. The legal studies concentration is an undergraduate law program that provides students with the opportunity to study law from a variety of these perspectives.
Where the Legal Studies Concentration Will Take You
Taking courses in our undergraduate legal studies program not only helps you determine if you would like to pursue law school after graduation, but also provides value in financial spheres as well. By learning legal studies, you'll get broad exposure to legal issues, aiding in your development as a future thought-leader, manager, and citizen.

A business degree is a great companion to a law career, especially one from Babson that mixes business fundamentals and hands-on learning with the liberal arts and sciences. Babson graduates can think strategically, are strong leaders and team members, and can adapt to evolving situations.

While most students go on to law school, obtain an undergraduate law degree, or work in the field or as legal counsel for businesses, that's not the only path you can pursue. Other opportunities include working as a brand strategist, paralegal, or project manager, in real estate, entertainment and sports, politics, and government offices, or at a start-up or non-profit organization.
What You Will Study
You will take four legal studies courses that cover a range of policy topics, such as sports, entertainment, tax, marketing, and human rights law. Here is a sampling to get a feel for what you will learn:
Begin your school year early with a weeklong trip to Atlanta to visit the Arthur M. Blank Family of Businesses, including the Atlanta Falcons, Mercedes-Benz Stadium, Atlanta United, and PGA Tour Superstore, and learn how readers navigate legal, ethical, and management decisions in sports businesses. You analyze challenges faced by these organizations and apply values-based leadership principles to determine strategic and ethical decisions for a business and its stakeholders, including shareholders, employees, and the larger community.
All managers should know how to read and write a contract. Review basic principles of contract law and apply them in a wide variety of transactions. This course is writing intensive and will equip you to do on the spot drafting and understand drafts produced by your counterpart, enhancing your ability to negotiate and structure deals.
Use the lens of film to learn fundamental business law principles, as well as how to apply those rules in practical situations. You will leave this course with strong critical reading, debate, clear writing, and logical reasoning skills. Course themes include using the law to add value to businesses, ethics and fairness, issue-spotting, and legal strategy.
Explore the principles of law as they affect international business and examine the instruments and institutions of the international legal system and cultural underpinnings of major world legal traditions, such as the European Union and the World Trade Organization. You will learn how to structure and execute basic international commercial transactions in goods, services, and technology, including the impact of import-export issues, contract issues, and trade issues on business transactions.
Making sure you understand consumer laws is a key part of being a marketing professional. In addition to learning how to manage legal risks related to how products and services are marketed, you will study the legality and ethics of current controversies in this realm, including "greenwashing" and marketing to children. You also spend time determining what similar issues may arise and how entrepreneurial leaders can anticipate and mitigate these concerns.
You Will Learn From the Best
At Babson, our faculty are experts, innovators, and forward thinkers in their chosen fields. Here are just some professors sharing their expertise and support with our students.
Leslie Garbarino
Leslie Garbarino is a professor teaching business law, attorney, facilitator, and startup executive. In addition to her academic work, Leslie runs her own startup consulting and corporate law practices. Prior to starting her own businesses, Leslie was the President of Streetwise Media (now AmericanInno), a national digital media and events company focused on tech and innovation.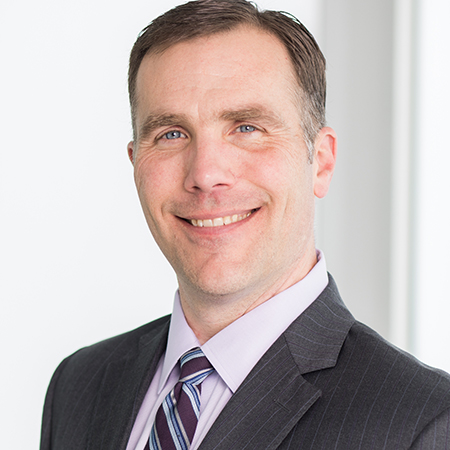 David Nersessian
David Nersessian teaches business law and public international law at Babson. He earned his D Phil (PhD) in Law from Oxford University, where his research concentrated in public international law and human rights. Previously, he practiced for six years with several large law firms, representing clients in complex commercial litigation in state and federal courts, administrative proceedings, and private arbitrations throughout the United States.
Amy Weil
Amy Weil is a founding partner with the law firm of Kertzman & Weil, LLP and has practiced law for over three decades. She is a member of the Massachusetts Real Estate Bar Association and the Massachusetts Bar Association and has won awards for her volunteer work while at Babson. She teaches business law.