Create Employee Training Programs that Build Entrepreneurial Leadership
We are consistently recognized for our client-centric approach to executive education because we know that it is important to develop strong strategic relationships with our clients.
If you would like to connect with someone in Babson Executive Education, please contact us at:
Here is an introduction to the team members with whom you will meet if you work with us:
Sasha Connors
Associate Director, Client Success & Program Management
Sasha Connors joined Babson Executive Education in February 2019. As a program manager, she is responsible for handling the logistics of BEE's custom and open enrollment programs and ensuring that no detail is left untouched. Prior to joining BEE, Sasha was the director of operations and event planner for George Mason University's Law & Economics Center, as well as a sales and catering manager in the hotel industry. Sasha earned her BS degrees in business administration and hospitality administration from Boston University and her MBA from George Mason University. She also holds the designation of Certified Meeting Professional (CMP).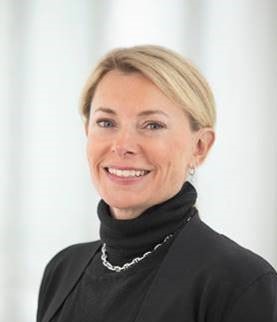 Rachel Crane
Senior Director, Business Development
As senior director, Rachel Crane is responsible for working with client organizations to identify new opportunities and develop custom programs and solutions for Babson Executive Education. In this client engagement role, she is responsible for the overall client relationship and organizational partnership. Through these relationships, she leverages Babson resources to identify the custom solution(s), faculty, and partners for various client needs. Prior to joining Babson Executive Education, Rachel was responsible for the development of enterprise solutions at a talent development and training company. She has worked in management and IT consulting organizations in a variety of roles including business development, consulting, and client relationship management. She earned her BA in management from Gettysburg College.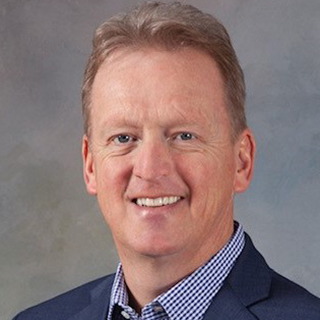 Peter Dennis
Senior Director, Business Development
Peter Dennis joined Babson Executive Education in March 2023. As senior director, Peter collaborates with corporate clients to identify their key organizational objectives and develop uniquely customized training programs featuring Babson's leading practitioners of Strategic Innovation, Entrepreneurial Leadership, Inclusive Leadership and Entrepreneurship.
Prior to joining Babson Executive Education Peter was a management consultant specializing in sales and business development. He has also held senior sales management roles for leading organizations in the financial services and talent acquisition industries. He earned his Bachelor of Science degree in journalism from Boston University and has written three books on the topic of sales.
Janet Dewsnap
Associate Director, Client Success, Data and Operations
Janet works closely with the Client Success team, Business Development, Marketing and Finance to optimize and streamline processes, and improve efficiency, productivity and data integrity. With a focus on automation and leveraging software and systems, Janet supports Executive Education's effort to be data driven, and is building the framework necessary for reporting and analysis. Prior to joining Babson, she gained valuable experience with a startup, honing skills in operations, strategy, client relations, marketing, and entrepreneurship. She earned her Bachelor of Commerce degree from the University of Alberta in Canada, and speaks conversational Cantonese.
Stephen Flavin
Executive Director
As Executive Director, Stephen Flavin is responsible for leading the Babson Executive Education program portfolio and setting the strategic direction for the organization. Before rejoining Babson, Stephen held leadership positions at Harvard Business School Online, Worcester Polytechnic Institute and Babson College. He has served on the Board of Directors of UNICON (Consortium for University-Based Executive Education.) and currently serves on the board of directors of MassEcon. Stephen holds a BS and JD from Suffolk University.
Tammy Gage
Associate Director, Open Enrollment & Business Development
Tammy Gage is responsible for overseeing the sales strategy for BEE's Open Enrollment portfolio and Corporate Partner Program. She maintains updated expertise in the challenges faced by global businesses and working professionals as well as contributes to business development efforts of other programs within BEE and the College. Prior to joining Babson Executive Education, Tammy was an entrepreneur involved with two startup businesses, a Women's Professional Soccer Franchise in Vancouver and nexSTAR Soccer, LLC. She is also an experienced sales and marketing professional working as a Sales Representative for Nike and as the Director of the W-League, a North American Women's Semi-Professional Soccer League. Tammy has a bachelor's degree in Human Kinetics and a bachelor's degree in Education from the University of British Columbia.
Tonia Hamilton
Senior Director
As senior director, Tonia Hamilton '96 is responsible for the overall administration of Babson Executive Education and a member of the senior leadership team responsible for strategic and tactical decisions. She joined Babson College in 1998 and has experience in strategic planning and execution, organizational design, financial strategy, and program and project management. She promotes a nimble environment focused on employee satisfaction and results. Prior to joining college administration, she worked with Ernst & Young to manage efficient and effective full scope audits in diverse industries, including Financial Services, Manufacturing, and Not-for-Profit. She earned her Master of Education degree in Higher Education from Boston University.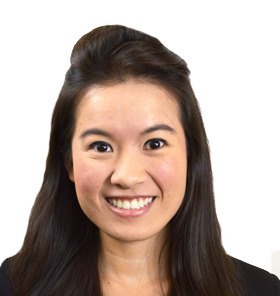 Ploy Khunisorn
Program Manager, Client Success
Ploy comes to BEE with her extensive experience in entrepreneurship, business, education, and food. Before joining Babson, she was the Director of Educational Programs at CommonWealth Kitchen supporting food entrepreneurs to start and scale food businesses. She was also the Program Director at Cambridge Center for Adult Education running food and wine program for seven years. In Thailand, she worked as a financial analyst for the largest real estate developer. Ploy earned her ALM degree in Sustainability from Harvard University and her MA in Education from Cambridge College. Her bachelor's degree is in Business and Administration majoring in Finance and Investment. When not at BEE, Ploy runs her cooking school and teaches cooking classes. She also teaches food product development and food safety programs for universities and nonprofit organizations.
Elizabeth Kim
Strategic Initiatives Specialist
Liz enjoys working in a team dedicated to providing a dynamic learning experience of Babson's entrepreneurial vision for business professionals from around the world. Prior to joining BEE, she worked for many years in university administration and most recently created customized English instruction for global executives in finance, technology, healthcare, manufacturing, retail and logistics. When not at BEE, Liz runs a private education counseling practice, teaches English to refugees and recent immigrants, volunteers with service organizations in her community and enjoys family life with her husband, 4 daughters and many pets. Liz holds a BA from Wellesley College and her EdM from Harvard University.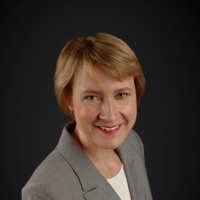 Evelyn Lager
Head, Strategic Innovation and Leadership Development
Evelyn Lager MBA'06 is responsible for developing custom solutions for Babson Executive Education's corporate clients. As such, she works closely with corporate partners to identify the needs of the organization and build a Babson team to develop highly customized solutions. She has more than 10 years of experience in program design and account management. She was born and raised in Switzerland, and, before joining Babson, was a founding member of the Swissnex Science and Educational Consulate of Switzerland. She has developed and implemented strategic activities and relations for entrepreneurs, scientists, academics, and business professionals. She is fluent in English, German, and French, and earned her bachelor's degree in business from Boston College and her MBA from Babson College.
Cathy Shea
Senior Director, Business Development
Cathy Shea is responsible for identifying new opportunities and resources for residential, global, and virtual program delivery. She represents BEE in a wide variety of client relationships and also works closely with the team and the college to identify faculty resources for expanded program offerings and development support for faculty. She has nearly 25 years of experience in university-based executive education serving in a number of roles including marketing, business development, and operations for both open enrollment and custom programs. Prior to joining university administration, she served as an aide to a U.S. congressman from Connecticut. She earned her BA in political science and history from Boston College.