MBA in Marketing
Marketing—the art and science of understanding your customers' problems, crafting a compelling value proposition, and delivering that value just as compellingly—is important in all roles and career paths. With an MBA marketing concentration, you will gain a strong foundation in marketing strategy and tactics to prepare you for a rewarding and fulfilling career in marketing.
Where Will a Marketing Master's Concentration Take You?
An MBA marketing concentration will give you the tools and frameworks to create, craft, and deliver value in a marketing role. Marketing master's degree graduates often go on to careers that involve strategy, analytics, product management, sales, retailing, and communication.
Throughout the concentration, you will learn marketing fundamentals such as how to segment a market, how to establish the right marketing mix of product, price, place, and promotion, how to understand and manage consumer behavior, and more.
What You Will Study
To help graduate students prepare for careers in marketing, the Marketing Division offers a concentration in Marketing. To complete a marketing concentration, students will need to complete 9 credits in courses in addition to the core Marketing courses (MKT7800). The 9 credits do not have to be completed in any particular order.
The courses listed below are a sample of what's available to Babson MBA students who concentrate in Marketing. The concentration requirements shown here are an example of the courses that will be available to students in Spring semester 2023. Current students should visit the student portal to view the full list of available courses and contact an academic advisor with any questions. All prospective and incoming students can reach out to Graduate Admissions to discuss any concentration questions you have.
Discover the benefits of incorporating a systematic and analytical approach to marketing decision-making. In this course, you'll be better equipped to make the case for marketing expenditures (based on ROI) that companies are increasingly asking of their executives.
In this course, you'll approach digital marketing from three angles: owned, paid, and earned media. Become fluent in current trends and strategies associated with these three types of media while building the basic technical skills you need within the digital space.
In this course, you'll focus on the special challenges of marketing high-technology products in dynamic, uncertain, and hyper connected markets and ecosystems. Structured into three modules, this course explores how to bring new high-technology products to market, managing product maturity, and transitioning from one product generation to the next.
Gain the concepts, techniques, and knowledge that will enable you to determine the best prices and pricing strategy for your business as well as identify ways to improve pricing practices in existing companies. This course covers fundamental analytical tools and theoretical frameworks needed to analyze cost, consumers, and competition in order to set a proactive pricing strategy.
Explore the resources (e.g., people, information, and technology) that firms use to initiate and develop long term customer relationships. This course will expose you to the strategic and tactical means with which firms create, control, nurture, and motivate the sales force.
Who You Will Learn From
The marketing concentration faculty teach in all parts of the marketing MBA program. When they're not in the classroom, they're conducting groundbreaking research, consulting for companies and startups, and publishing in leading media outlets and academic journals.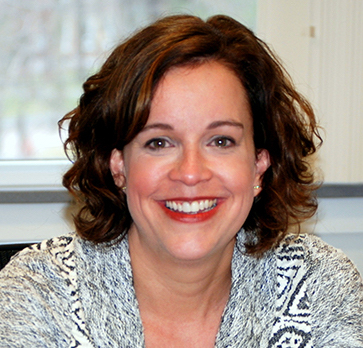 Lauren Beitelspacher
As an Associate Professor in the Marketing Division, Lauren Beitelspacher specializes in buyer-supplier relationships, retail management, and the retail supply chain. Graduate students can enroll in her course, Retailing Strategy.
Anirudh Dhebar
A highly experienced and effective management thinker, educator, and facilitator, Anirudh Dhebar is committed to integrating innovation, discernment, and a renaissance perspective to the practice of management, all supported by analytical rigor and a fearless love of the question. He teaches multiple graduate courses, including Marketing High Tech Products and Pricing in the Information Industries.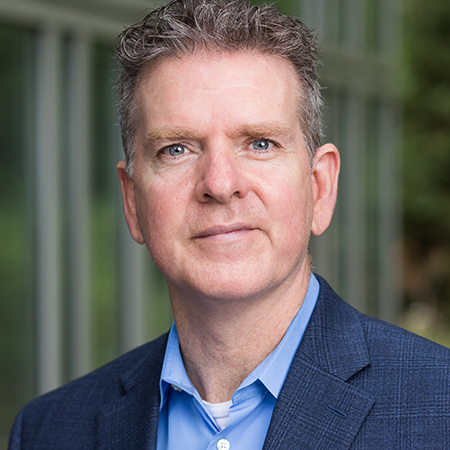 Mike McGuirk
As Assistant Professor of Practice, Mike McGuirk bridges the gap between the art and science of marketing. He brings over 25+ years of experience helping fortune 1000 clients identify customer insights, leading to highly successful data-driven sales, marketing, and customer experience programs.
Richard Hanna
Associate Professor of Practice Richard Hanna is expert in marketing research, promotions, and digital marketing. With a robust background in marketing research and analytics consulting, his research currently examines the complexity and impact of storytelling across multimedia channels on consumer attitudes. He teaches both Digital Marketing and Social Media and Advertising Strategy at the graduate level.
Every school says that their faculty cares but ours REALLY mean it. They really want to know how their students are doing, what they are interested in learning, and if they have any feedback on the course. They are also willing to go above and beyond to offer you the help you need to succeed, offering their own advice, introducing students to valuable members of their networks, and genuinely caring about our mental well-being.
Lauren Hemingway MBA'20
Marketing Concentration
Looking for Advice?
Find the degree that best supports you and your goals. With several programs and formats to choose from, you can cater your Babson experience to your unique needs.
Begin Your Babson Journey
Customize your Babson MBA to support your personal and professional goals. Whether you're launching a venture, changing industries, or accelerating your career, your Babson degree will help you get to where you want to be. Get started on your application today.