Babson College, founded in 1919 in Wellesley, MA, is now offering its globally renowned courses in Miami—one of the most vibrant marketplaces for startups—to entrepreneurs of all kinds living and working in South Florida and across Latin America.
Discover how the No. 1 school for entrepreneurship can help you pursue your professional goals. At Babson, you learn how to think and act like an entrepreneur, to identify and explore new opportunities in a way that increases your chance of success regardless of whether you're starting a business or driving innovation within an organization.
An Ecosystem on the Rise: Entrepreneurship in Miami

A report by Babson College and eMerge Americas

In just two months, the world has changed, yet it is in this moment of time that entrepreneurial spirit and resiliency are needed more than ever. In light of the challenges that lie ahead, we are pleased to present key research findings on the strength of Miami's entrepreneurial community. The data collection in the following report was sourced from over 30 experts and key players in the Miami metro area.
Blended Learning MBA – Miami
Babson's well-regarded MBA program is exactly as it's described—a convenient blend of online classes, face-to-face sessions at 1200 Brickell Avenue, and virtual collaboration—that all results in a manageable way to enhance your skills and advance your career. Join a cohort of impressive peers and engaged professors, offering the opportunity to grow your network and to foster supportive partnerships. This program, which can be completed in 21 months, is ranked No. 1 for average alumni earnings; No. 5 in the nation; and top 10 worldwide by Financial Times.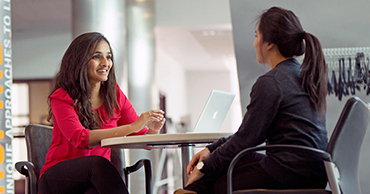 Certificate in Advanced Management
A highly customizable, self-paced program for working professionals and full-time students to advance skills in business leadership. Complete this program through online and in-person formats while choosing graduate school business courses that align with your interests to meet your career goals.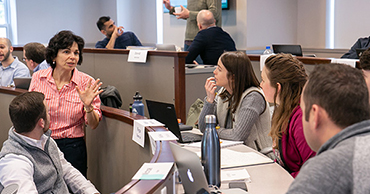 Executive Education Programs
Designed for individuals across organizations of all kinds—startups, corporations, family businesses, and more. Participate in 2–3 day immersive learning programs that encourage you to think and act entrepreneurially.
Board Fellows Program
An experiential learning program that places MBA students and alumni as nonvoting members on nonprofit Boards. Nonprofits benefit from our MBAs' fresh insights to board committees and special projects. Student or Alumni interested in impacting nonprofits? A nonprofit eager to get entrepreneurial leaders' inputs?
Transform information into innovation with a master's degree in business analytics designed to let you balance it all. Learn more about Babson's MSBA program.
Featured Events
Virtual Coffee Sessions
Virtual Coffee sessions are led by a professor and the director of the Babson Miami campus and serve as 1-on-1 conversations to help you learn more about the programs offered at Babson College Miami. The sessions are open to everyone.
Schedule your Coffee Session today!
Why an MD Decided to Pursue an MBA
Dr. Ricardo Cury MBA'21 never imagined he might eventually earn an MBA. But, given the state of medicine and the complicated issues emanating from both the clinical and business side of the industry, he was glad he did.
Read More
Startup Solutions
The Babson MBA teaches students to solve problems in all areas—including how to start a new business in a large metropolitan area. This was the objective of a recent design thinking challenge on Babson's Miami campus.
Read More
Gustavo Trindade MBA'17 is a man of many talents.
Among those talents? Speaking five languages (English, Portuguese, Spanish, French, and Italian). Competing in triathlons. And, for the past two years, expanding Babson's presence in Miami.
Read More
More than 5,000 of Babson's 44,000+ graduates live in Latin America and the Miami area. Connect via LinkedIn Showcase with an active alumni network that spans 128 countries around the world.
Opportunities for Babson Entrepreneurs

Ideation
Rocket Pitch
Open to students, alumni, faculty, staff, and parents
Apply to pitch your entrepreneurial endeavor, from a new idea to a project or a venture
Pitch your idea in three minutes with three slides at a non-competitive event and receive constructive feedback from a large audience drawn from the Babson community

Incubation/​Acceleration
B.E.T.A. Challenge
Open to students and alumni
Apply to pitch your seed or early stage venture and demonstrate the milestones you have achieved to date, your progress, and your vision
Pitch your idea in five minutes and compete for one of three $20,000 grand prizes, as well as special awards and in-kind prizes

Growth
ePitch
Open to students, alumni, faculty, staff, and parents
Apply to pitch your startup and demonstrate rediness for investment, potential for growth, and strength of idea and team
Competitors cannot have raised more than $250,000 for their startup to date
Compete for $100,000 prize money