Inspire Entrepreneurial Thinking with Custom Programs
The world is constantly changing. The ability to adapt, act, and reflect is key to success. Strong entrepreneurship education sharpens these skills—and is a powerful force for social and economic change. Ranked as the no. 1 school for entrepreneurship for 30 consecutive years by U.S. News & World Report, Babson can help you improve the content and processes of teaching entrepreneurship at your institution.
Who We Help
We help deans and administrators at higher education institutions, faculty members who want to bring entrepreneurship into their discipline, departments looking to deepen their expertise in entrepreneurship education—anyone working in a higher education setting or similar who wants to strengthen effectiveness with an entrepreneurial approach.
The quality of all the workshops and their materials and the design of activities were of the highest standard, and highly relevant to the objectives set out in each workshop. All these elements will help us in the exciting journey of learning, improvement, and personal and professional growth of our authorities and teaching staff.
Heraclio Campana Añasco
Academic Vice Rector| Universidad Cesar Vallejo, Peru
Cesar Vallejo University Academic Summit
What We Cover
Custom Programs bring entrepreneurship into your discipline to meet your institution's exact goals and capabilities. Using our award-winning Entrepreneurial Thought & Action® methodology, world-renowned Babson faculty will take a deep dive into your specific areas of need to benefit your educators and expand their expertise. These programs are fully customizable, and delivery can be in person, virtual, or blended.
Sample Topics
The diverse expertise of our faculty allow us to build custom programs that address the specific needs of your institution, department, or program. This list is not exhaustive. Contact us to discuss your specific needs.
How can we teach our students to create or identify new opportunities? Participants will be led through an exercise that allows them to practice one of the core tenets of design thinking—need-finding—using a design challenge related to entrepreneurship education and the students we teach today. Participants will prepare to work in teams under purposeful time constraints to develop new ideas that will enhance the entrepreneurship education experience of students today.
How can we help students understand the financial challenges associated with growing ventures and the potential impact they have on ideas, innovation, and confidence in decision making? We will explore and assess various tactics for teaching financial techniques for companies, examining the implications of strategy, marketing, and production decisions on finance. Participants will delve into the importance of investing and define the process and content that should be used by educators to explain business leaders' decisions.
We will introduce participants to Babson's strategic and unifying framework for entrepreneurship of all kinds—Entrepreneurial Thought & Action® (ET&A™). We will emphasize entrepreneurship as a way of thinking and acting that goes beyond the traditional disciplinary boundaries as we know them today. ET&A™ is an action-oriented method for navigating environments that are increasingly uncertain and unknown. Embedded within the ET&A™ methodology is a set of five "practices" of entrepreneurship education that students must develop over time to help them think and act more entrepreneurially—to create, find, and act on opportunities.
Representing over 80% of all businesses in the U.S., and an even greater proportion in other parts of the world, family businesses are often overlooked when it comes to entrepreneurship education. While the family business form is common enough throughout the world, available resources for teaching students how to be entrepreneurial within this context are not. The Family Entrepreneurship module will draw on the resources of the Bertarelli Institute for Family Entrepreneurship. This module will explore the challenges and complexity of growth in the generational context of the family's entrepreneurial legacies.
In this session, we explore launching a venture as an iterative process. This approach combines both the creation and prediction aspects of ET&A to identify low-cost means of testing your opportunity, learning from the test, and then reshaping the opportunity to take the next, larger test.
Explore the opportunities and challenges of using your managerial skills and entrepreneurial talents creatively and appropriately to help solve social problems and to make a positive difference in the lives of others. Participants will focus on organizations with an explicit social purpose, most typically associated with the not-for-profit sector of the economy, but increasingly taking the form of for-profit organizations.
Day 1
8:30–9:00
Registration and Breakfast
9:00–12:30
Session 1. The Entrepreneurial Professor (Mind)


Welcome and program kickoff
Changing mindsets—Let's get uncomfortable!
The "body" as a pedagogical metaphor
Design challenge overview

10:30–11:30
Break
12:30–13:30
Lunch
13:30–17:00
Session 2. Student Learning Journeys (Heart and Hands)


Using empathy to understand student personas
Journey mapping
Rapid prototyping game jam

15:00–15:30
Break
17:00–17:15
Day 1 Wrap-up
17:30–18:30
Group Work Session
Day 2
8:30–9:00
Group Check-in and Breakfast
9:00–12:30
Session 3. Classroom Management (Belly)


Hunger for curiosity and motivation
Opening hooks
Team mechanics
Thorny questions hack-a-thon

10:30–11:30
Break
12:30–13:30
Working Lunch
13:30–17:00
Session 4. Design Challenge Presentation Expo
Session 5. Action Steps (Feet)


News headlines about your teaching
LEAP to ongoing innovations and mentoring

15:00–15:30
Break
17:00–17:15
Day 2 Wrap-up
Day 1
Welcome to MEE Program Overview
8:30 a.m.
Next Steps with Entrepreneurial Thought & Action®
Andrew Corbett
10 a.m.
Morning Break
10:30 a.m.
Entrepreneurship Signature Course
Zach Zacharakis
Noon
Lunch
1:30 p.m.
Deep Dive: Design Thinking & IdeaLab, Part 1
Andrew Corbett
3 p.m.
Afternoon Break
3:30 p.m.
Deep Dive: Design Thinking & IdeaLab, Part 2
Andrew Corbett and Zach Zacharakis
5 p.m.
Wrap-up
7 p.m.
Dinner
8 p.m.
Work Groups
Day 2
8:15 a.m.
Day 2 Intro
8:30 a.m.
Market Tests Workshops
Zach Zacharakis
10 a.m.
Morning Break
10:30 a.m.
Value Propositions
Andrew Corbett
Noon
Lunch
1:30 p.m.
Translating Market Tests into Business Models
3 p.m.
Afternoon Break
3:30 p.m.
Presentation by the M+ Academic Committee: Benchmarking Entrepreneurship Education
Zach Zacharakis
Andrew Corbett
Dan Isenberg
7 p.m.
Dinner
8 p.m.
Work Groups
Day 3
8:15 a.m.
Day 3 Intro
8:30 a.m.
Business Planning
Zach Zacharakis
10 a.m.
Morning Break
10:30 a.m.
New Venture Strategy
Andrew Corbett
Noon
Lunch
1:30 p.m.
Financing the Fast-Growing Venture
Zach Zacharakis
3 p.m.
Afternoon Break
3:30 p.m.
Entrepreneurial Selling
Dan Isenberg
5 p.m.
Wrap-up
7 p.m.
Dinner
8 p.m.
Work Groups
Day 4
8:15 a.m.
Day 4 Intro
8:30 a.m.
Pitching for Stakeholder Support: The Preliminaries
Zach Zacharakis
Andrew Corbett
Dan Isenberg
10 a.m.
Morning Break
10:30 a.m.
Pitching for Stakeholder Support: The Finals
Zach Zacharakis
Andrew Corbett
Dan Isenberg
12:30 p.m.
Wrap-up and Certificate Ceremony
1 p.m.
Lunch
Teaching Family Entrepreneurship and Family Business Students
Professor Matt Allen
Day 1
| | |
| --- | --- |
| 8:30–10 a.m. | What and Why: What is a family business and why do we care? |
| 10–10:30 a.m. | Break |
| 10:30 a.m.–Noon | Understanding the Complexity |
| Noon–1 p.m. | Lunch |
| 1–2:30 p.m. | Entrepreneurial Thought and Action: The family business perspective |
| 2:30–3 p.m. | Break |
| 3–4:30 p.m. | ETA in the Family Business (application) |
Day 2
| | |
| --- | --- |
| 8:30–10 a.m. | The Power of Relationships Capitalizing on Relational Contracting |
| 10–10:30 a.m. | Break |
| 10:30 a.m.–Noon | Governance |
| Noon–1 p.m. | Lunch |
| 1–2:30 p.m. | Case Studies and Class Projects: Making it Personal |
| 2:30–3 p.m. | Break |
| 3–4:30 p.m. | Putting it all together |
Social Entrepreneurship Workshop
Professor Erik Noyes
Day 1
| | |
| --- | --- |
| 9 a.m.–12:30 p.m. | Overview of Entrepreneurial Thought & Action® (ET&A™) and Social Entrepreneurship |
| 12:30–1:30 p.m. | Lunch |
| 1:30–5 p.m. | Design Thinking |
Day 2
| | |
| --- | --- |
| 9 a.m.–12:30 p.m. | Experiential Entrepreneurship Education: Social and Otherwise |
| 12:30–1:30 p.m. | Lunch |
| 1:30–5 p.m. | Rocket Pitch Event |
How it Works
Babson works with your college, university, department, center, or other institution to design a program that meets your specific goals and capabilities. At the heart of our custom programs is the belief that teaching effectiveness can be learned and improved with meaningful professional development.
Discovery
After your organization inquires about the specific need you are looking to fill, we will hold a discovery session with you to uncover the scope of your need. We'll then follow up with an accompanying proposal and discussion.
Development
Once you are satisfied with the scope of the proposal, we will develop a customized program for your organization with one or more of Babson's esteemed entrepreneurship faculty members.
Delivery
Babson faculty will deliver the custom program in your preferred format (in person or virtual) to your organization.
Participating Expert Faculty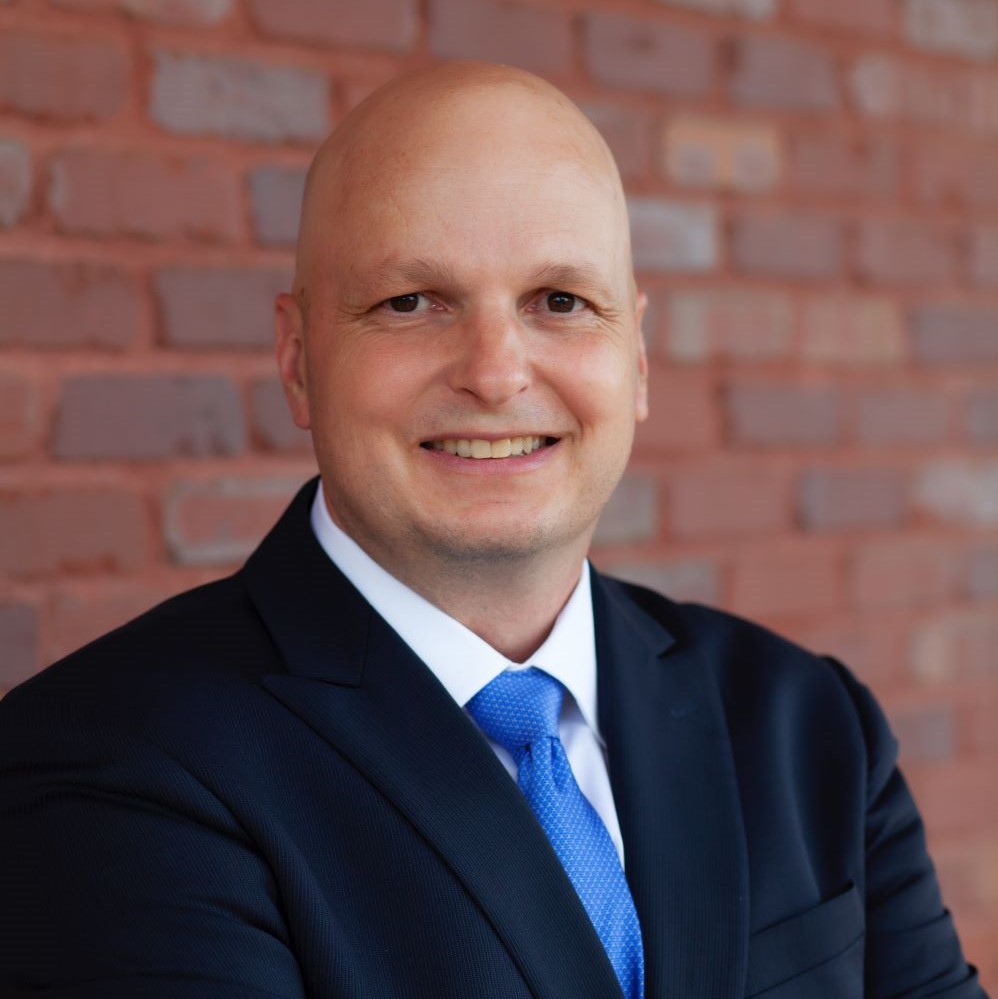 Matt R. Allen, Associate Professor
Matt R. Allen is an Associate Professor in the Entrepreneurship Division, Founder of the Family Entrepreneurship Amplifier Program, Faculty Director for the Institute for Family Entrepreneurship, and Academic Director for the Global Successful Transgenerational Entrepreneurship Practices (STEP) Project. His expertise is in the effective management of human capital within entrepreneurial environments, especially family enterprises. He teaches entrepreneurship and family entrepreneurship courses at the undergraduate and graduate level.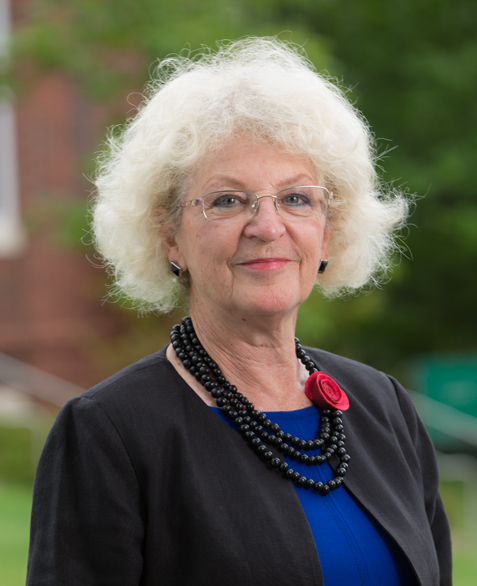 Candida Brush, Professor
F.W. Olin Distinguished Professor of Entrepreneurship, Vice Provost of Global Entrepreneurial Leadership
Renowned entrepreneurship professor Candida Brush is a pioneering entrepreneurship researcher. She has co-authored reports for the OECD, the Global Entrepreneurship Monitor, and the Goldman Sachs Foundation, and presented her work at the World Economic Forum in Davos and to the US Department of Commerce. She has authored more than 160 publications including 13 books, and is one of the most highly-cited researchers in the field.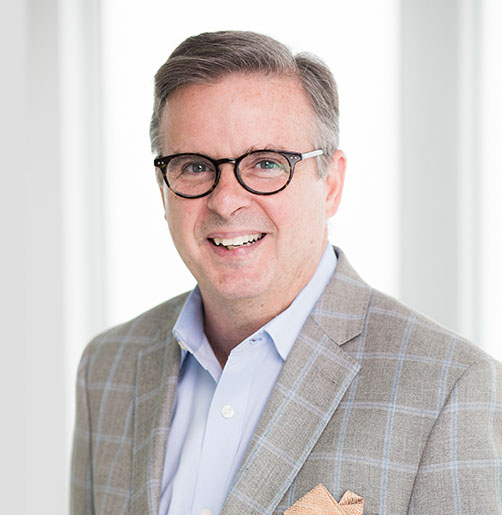 Andrew Corbett, Professor
Recognized as one of the most cited entrepreneurship researchers in the world, Professor Andrew Corbett is the chair of the Entrepreneurship Division at Babson College. He focuses on corporate entrepreneurship, entrepreneurial learning and cognition, and entrepreneurship education. His research has been published in Harvard Business Review, The Journal of Management Studies, and many others.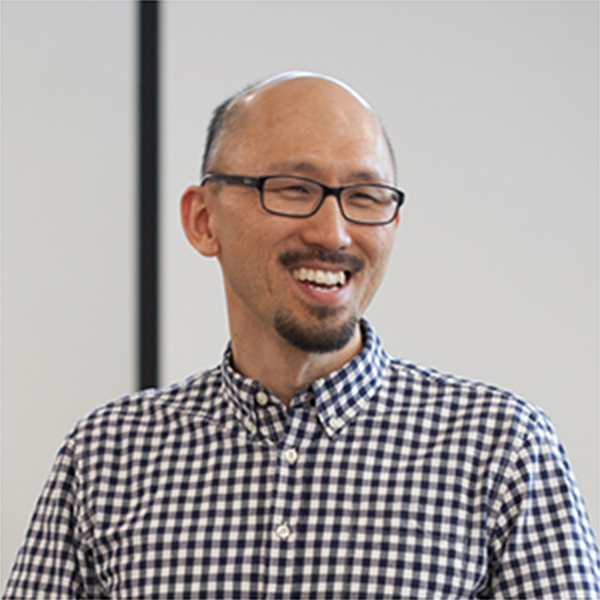 Phil Kim, Professor
An internationally recognized expert on entrepreneurship, Phil Kim studies, teaches, and advises on different aspects of how entrepreneurial ideas become reality. Widely published and a sought-after conference speaker, he also regularly advises entrepreneurs on issues related to launching and establishing their businesses, and coaches student entrepreneurs as they start their businesses. Prior to becoming an academic, he worked as a management consultant.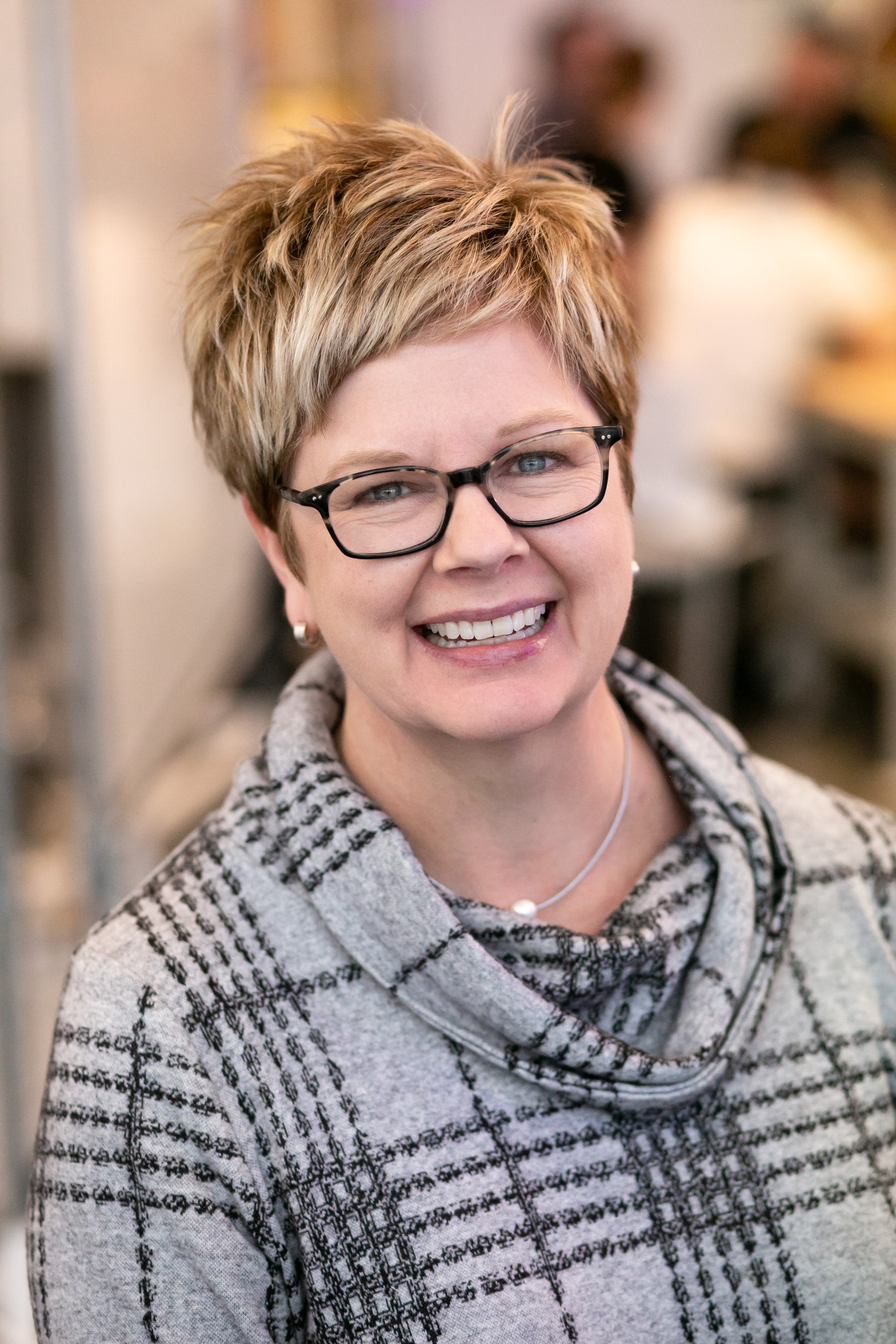 Heidi Neck, Professor
Jeffry A. Timmons Professor of Entrepreneurship
Academic Director Babson Academy
SEE Faculty Director
Heidi Neck is an award-winning educator, writer, international speaker, consultant, and entrepreneur who believes in the power of entrepreneurship education to change the world and the people who create it. Neck is the lead author of Teaching Entrepreneurship: A Practice-Based Approach, written to help educators teach entrepreneurship in more experiential and engaging ways. Her latest book, The Ideate Method, guides students through an ideation technique empirically proven to help novice entrepreneurs generate high-potential new venture ideas.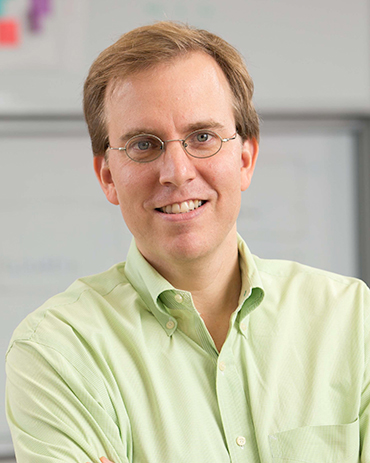 Erik Noyes, Associate Professor
Erik Noyes is an award-winning Associate Professor and expert in innovation management and growth strategy. Professor Noyes teaches courses and international programs on entrepreneurial thinking, new venture creation, and business innovation. His research examines entrepreneurial thinking, opportunity recognition, venture creation, entrepreneurial networks, and new industry formation. Prior to joining Babson College, Dr. Noyes consulted for companies such as Nokia, BMW, Hewlett-Packard, New Balance, and Motorola.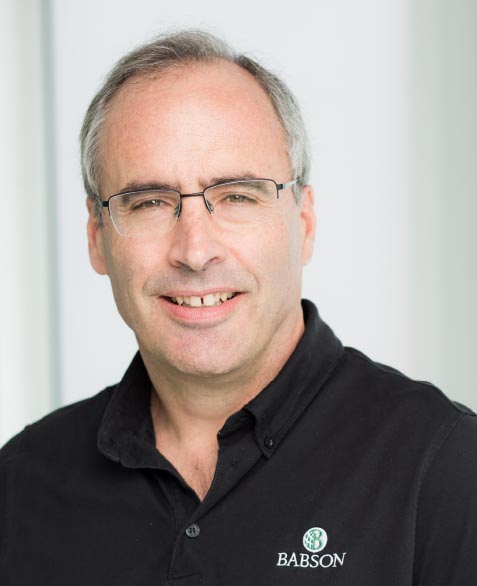 Andrew Zacharakis, Professor
Andrew "Zach" Zacharakis's research, training, and teaching focus on two major areas of entrepreneurship: the venture capital decision-making process, and entrepreneurial growth strategies. He is the author of five books, and has taught seminars at leading companies. Prior to his academic career, Zacharakis worked in investment banking and venture capital. Today, he is an active angel investor in seed-stage deals.
Professor Heidi Neck pioneered a new undergraduate course, Ideate, based on her 2020 book. The class emphasized creativity, idea generation, and the entrepreneurial mindset as students were each asked to generate 100 high-potential ideas over the course of the semester.
Professor Andrew Corbett adapted the Babson experiential learning model to address neurodiverse students with learning differences at Landmark college. The results of his visit proved the value of inclusive teaching practices in entrepreneurship education.
For their commitment to accelerating women's entrepreneurship, revamping time management practices in the workplace, leading and mentoring in the field of international education, and contributing to numerous scholarly journals, Babson College faculty and staff have been honored and recognized recently in numerous ways.

What Do Participants Say?
"One of the things I love the most about the Babson Academy is the networking. The experience here at Babson is such a great and unique experience because you can gain knowledge from all the participants and use it to transform the mindset around entrepreneurship at your university."
Juan Artuso
Head of Entrepreneurship Center
Universidad Argentina de la Empresa Participant in Santander Universities Academic Entrepreneurs and Babson Build
See Impact Stories
Useful Information for Institutions