Youth Impact Lab
Empowering educators to lead the next generation of changemakers through entrepreneurship
Increase Youth Resiliency with an Entrepreneurial Mindset
Youth entrepreneurship education can help young people develop the mindset and skills to address social, economic, and environmental challenges. However, do you know how to teach entrepreneurship to middle school and high school students in the most effective way?
Strong youth entrepreneurship programs focus on more than simply helping students create businesses. Innovative youth entrepreneurship programs provide students with the skills and capabilities to become changemakers who can solve problems on a local, national, and global level.
As teachers, administrators, and youth development professionals, you can strengthen students' resiliency, critical thinking, growth mindset, and social-emotional learning by teaching them how to use an entrepreneurial approach to problem solving.
Develop the Next Generation of Changemakers
We developed the EPIC (Entrepreneurship Program for Innovators and Changemakers) curriculum to introduce middle and high school students to Entrepreneurial Thought & Action® — Babson's entrepreneurial methodology for creating economic, social, and environmental value.
Your students will apply an entrepreneurial mindset to a local or regional problem connected to at least one of the UN Sustainable Development Goals (Global Goals) that they care about. They learn to see obstacles as opportunities and use that knowledge to activate change.
"The Babson EPIC curriculum gives students the tools they need to take their big dreams and put them into action. [Students] have amazing ideas but often lack the skills to clarify their thinking, form an action plan, and bring those ideas to life. Babson EPIC helps them do just that!"
– Michelle Lampinen, NBCT
High School Assistant Principal
Lincoln School in Costa Rica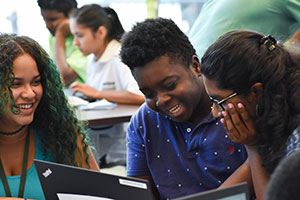 Teach Babson's EPIC Youth Curriculum
Middle and high school teachers can earn a Certificate in Youth Entrepreneurship Education from the #1 school for entrepreneurship. Learn how to empower students to make change in your communities.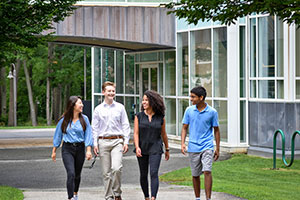 Summer Study for High School Students
At Babson's Summer Study for High School Students, rising juniors and seniors are immersed in a 3+ week, credit bearing, venture creation experience with peers from around the globe.
Who We Are
A part of the Babson Academy, the Youth Impact Lab educates middle school and high school students and teachers using the award-winning Babson methodology of Entrepreneurial Thought & Action.
More Learning Opportunities
Here you will find additional opportunities to learn: