Environmental Sustainability
It's vital that all entrepreneurs and young professionals, whatever the field, have a clear understanding of what environmental sustainability is. Particularly, it's imperative professionals know how their environmental business decisions affect ecosystems, natural resources, and future generations.
The environmental sustainability concentration is a study of how sustainability has become a primary driver for innovation, social justice, and business success as supply chains became more transparent over the last few decades.
Where the Environmental Sustainability Concentration Will Take You
As part of our curriculum, every Babson undergraduate student takes Socio-Ecological Systems, which is a course that teaches systems thinking through a blend of natural science and the liberal arts. This concentration builds on that mindset while building your collaboration, creative, and critical thinking skills. It's ideal for students interested in rested in exploring social entrepreneurship, environmental business practices, and innovation. Graduates work and intern in a variety of industries, including politics, finance, technology, non-profits, and renewable energy.
Take a course that covers the philosophical narratives of sustainability. Or, how climate change shapes national and global politics. Or, how it fits into critical race theory. You have the chance to take literature, marketing, and natural and social science courses about environmental business concerns that deepen your understanding of the role we all play in protecting our planet.
What You Will Study Environmental Sustainability Courses
Our concentrations are designed to help you specialize or explore options within our bachelor's in business administration degree. This concentration is perfect for students who want to study sustainability, and it's comparable to what other environmental sustainability degree programs and a bachelor's in sustainability offer.
Your options for environmental sustainability courses include:
Across the globe, activism groups and activists are using local tools and their platform to raise awareness of environmental concerns. This course explores how that environmental activism comes to be and is challenged and supported in various regions. You analyze case studies about when policy, corporations, and activism collide, including Shell in Nigeria's Niger Delta, Tahoe Resources in the Guatemalan town of Mataquescuintla, and Coca-Cola in India.
Avoiding environmental catastrophe in the next century requires that business leaders and policy makers value, both inherently and quantitatively, the impact of production and consumption choices on natural resources and the environment. In this course, you will consider the tension between the resource needs of current versus future generations and will use microeconomic models to analyze non-renewable energy resources, our access to clean water, and our ability to control pollution, among other topics.
Consumers, employees, and the government demand more of companies as we all strive to answer the climate crisis. And as an entrepreneur, you will need to adapt your marketing strategies to meet evolving value propositions. Learn strategies for managing structural injustice challenges and ecological integrity concerns throughout the entire ideation to go-to-market process in this environmental sustainability in business course.
Investigate the tools and principles of biomimicry, which seek to sustainably solve current challenges by taking inspiration from how nature solves these same problems. Explore design principles in biology, chemistry, and physics and apply them by asking "How does nature do that?" You will also explore ecological design principles to understand how we can use nature's strategies of interconnectedness and cycling as a way to solve problems in businesses and organizations and move toward the circular economy.
Technology isn't made in a vacuum. Investigate the ways in which our increasing technological capabilities have influenced our values and the reciprocal influence of beliefs and conceptual systems upon technological progress.
You Will Learn From the Best
At Babson, our faculty are experts, innovators, and forward thinkers in their chosen fields. Here are just some professors sharing their expertise and support with our students in the environmental sustainability program.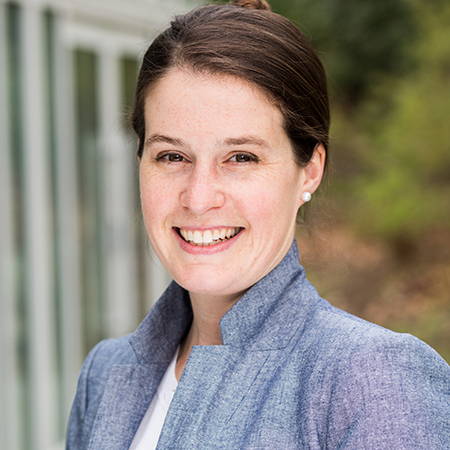 Joanna Carey
Joanna Carey's research focuses on answering fundamental questions regarding ecosystem processes, specifically in the context of rapid global change. She examines how human activities are altering carbon, nitrogen, and silicon cycling along the land-ocean continuum (forests, rivers, salt marshes, and estuaries) in temperate and Arctic ecosystems.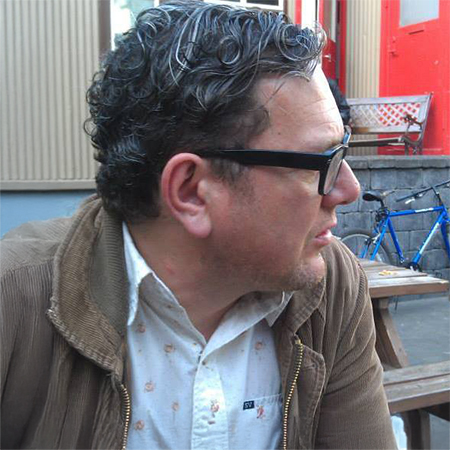 Jon Dietrick
Jon Dietrick teaches intermediate and advanced literature courses such as Business and American Drama, Modern Drama, and The London Stage. His research deals mainly with literary representations of business and economic life. He is the author of the book Bad Pennies and Dead Presidents: Money in Modern American Drama.