MBA in Business Analytics
Develop the skills and hands-on experiences you need to make data-driven business decisions. Through an MBA in Business Analytics, you'll be exposed to a range of in-demand techniques and tools that will serve you across industries.
Where Will an MBA Analytics Concentration Take You?
Research from the McKinsey Global Institute reveals that data-driven organizations are 23 times more likely to acquire customers, six times as likely to retain customers, and 19 times as likely to be profitable as a result. Employers of all sizes, in all industries, know that now is the time to get smart about data. MBA analytics graduates often pursue careers as analysts, contributing to the decision-making and leadership teams within their organizations.
Over the course of your MBA data analytics concentration, you will cover topics such as data science, business intelligence, data visualization, and programming. And, with the support of the Graduate Center for Career Development (CCD), you'll learn how to apply your analytical skills across contexts, industries, and organizations.
What You Will Study
The Business Analytics concentration is 12 credits and will provide you with the advanced skills and techniques that you will be able to apply to both discipline-specific and more general business problems. This concentration leverages the importance of data analytics and enhances it with the business and advanced analytical skills that today's organizations demand for decision making.
The courses listed below are a sample of what's available to Babson MBA students who concentrate in Business Analytics. The concentration requirements shown here are an example of the courses that will be available to students in Spring semester 2023. Current students should visit the student portal to view the full list of available courses and contact an academic advisor with any questions. All prospective and incoming students can reach out to Graduate Admissions to discuss any concentration questions you have.
Foundation: Data Analytics
Students will choose at least one course from the following:
This course is an introduction to data science—the iterative exploration of data as a means to uncover new insights and inform future business process optimizations. You will move on a journey through the lifecycle of a data analytics project, using a real-world company as your basis. Learn to frame analytics problems and map business questions to appropriate predictive analytics techniques within the context of real-world applications from diverse business areas.
Learn to transform a wide range of statistical and machine learning methods into innovative data insights. You will gain hands-on experience as you implement statistical and machine learning methods, from data pre-processing to generating predictions and evaluating model accuracy.
Foundation: Data Management
Students will choose at least one course from the following:
Work with fundamental programming concepts, including data structures, networked application program interfaces, and relational databases using the Python programming language. You will also apply statistical, machine learning, information visualization, text analysis, and social network analysis techniques through popular Python toolkits to gain data insights.
Python, a general-purpose programming language, has rapidly become one of the most popular languages among data scientists. In this course, you'll learn powerful ways to conduct data analysis, using Python to efficiently collect, clean, analyze, visualize, and narrate insights from your data.
Discover some of the most important analytics-related trends, how analytics are transforming whole industries, and how you can build a competitive data strategy. In this course, you'll discuss various approaches to analyzing structured and unstructured data and you'll also explore several popular business intelligence tools. The highlight of this course will be an industry-specific team project, during which you will employ the concepts and best practices discussed in class.
Application
Students will choose at least one course from the following:
Do you anticipate making or evaluating economic and business forecasts in your career? This hands-on course will provide you with a comprehensive introduction to the field of forecasting and econometrics and covers three main areas of forecasting: basic statistical methods, structural models, and time series models.
Discover the benefits of using a systematic and analytical approach to marketing decision-making. This course integrated marketing concepts with practice, emphasizes learning by doing, and provides software tools to help you apply marketing concepts to real world situations.
Depth
Students will choose from electives like those listed below to complete their concentration requirement.
In this class, you will learn several methods to address the numerous challenges associated with modeling and forecasting financial and macroeconomic variables. In particular, we will address cointegration (to address non-stationarity), vector autoregression (to allow for interdependence between variables), and a machine learning algorithm to conduct unbiased model selection from "big data" while addressing outliers and structural change.
Tackle real-world problems throughout the healthcare industry in this hands-on, two pronged course. Not only will you develop your understanding of the healthcare market and the organizational structures of major stakeholders, but you will also use empirical methods to analyze the challenges these stakeholders face, assess their business opportunities, and design your own evidence-based strategies.
Explore current industry trends and strategies as you dive into the three prongs of digital marketing: owned, paid, and earned media. You will learn how to use and integrate these three types of media while building the basic technical skills you need to thrive in the digital space.
In this course, you'll work with cognitive technologies (another phrase for "artificial intelligence") to understand their value and how you could implement them within a business. You will review a range of cognitive cools, from machine learning to natural language processing to "deep learning." This course also includes several guest lectures from external experts throughout the semester. No programming background is required.
The data analytics courses I took all emphasized how important it is to frame the analytics process within a business decision and outcome first, instead of just looking at the data and trying to find a story.
Jeremy Hill MBA'20
Business Analytics Concentration
Should You Choose a Concentration in Business Analytics or Business Analytics and Machine Learning?
Are you interested in a career built upon analytical experience and data-driven decisions? Choose from two MBA analytics concentrations: the MBA in Business Analytics or the STEM-Designated MBA in Business Analytics and Machine Learning. Both offer strong pathways to employment in highly sought-after fields.
The MBA in Business Analytics is designed for flexibility, allowing you to choose from over a dozen available electives so you can build your Babson MBA to complement your career goals.
The MBA in Business Analytics and Machine Learning is a STEM-designated concentration, with greater focus on technical training, including advanced modeling techniques and programming in Python. International students who complete this concentration may be eligible for 36 months of OTP.
Who You Will Learn From?
The business analytics concentration faculty are experts in AI, data analytics, digital transformation, and more. When they're not in the classroom, they're conducting groundbreaking research, consulting for companies and startups, and publishing in leading media outlets and academic journals.
Tom Davenport
Tom Davenport is the President's Distinguished Professor of Information Technology and the co-founder of the International Institute for Analytics. He teaches Artificial Intelligence for Business and published the book, The AI Advantage: How to Put the Artificial Intelligence Revolution to Work.
Dessislava Pachamanova
Dessislava Pachamanova is an expert in the design and application of advanced analytical tools such as robust optimization, simulation, predictive analytics, and natural language processing to numerous fields, including financial risk management, healthcare policy and operations, marketing, business strategy, legal studies, and engineering.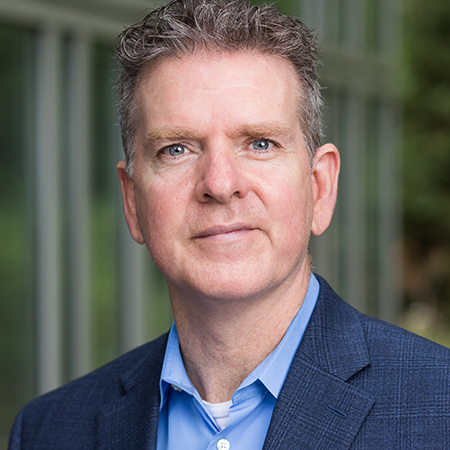 Michael McGuirk
Assistant Professor of Practice Michael Mcguirk helps students bridge the gap between the art and science of marketing. With over 25 years of experience helping Fortune 1000 clients identify customer insights that lead to highly successful data-driven sales, he currently offers courses focused on marketing and consumer analytics.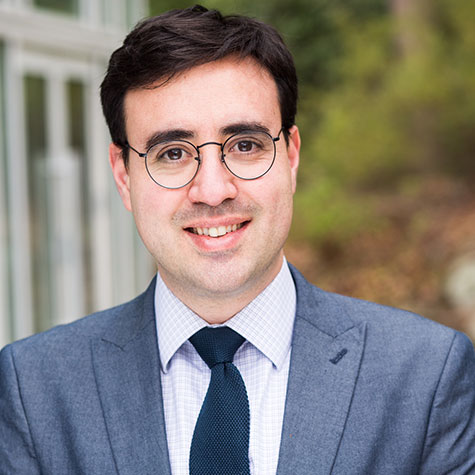 Ruben Mancha
As the faculty director of the Digital Transformation Initiative and a 2017 recipient of the Best 40-Under-40 Business School Professors award by Poets and Quants, Ruben Mancha specializes in digital transformation and business responsibility. His work has been published in journals including the Journal of Business Strategy, the Social Responsibility Journal, the Michigan Technology Law Review, and more.
Looking for a More Specialized Business Analytics Degree?
Learn more about our Master in Business Analytics, a STEM-designated degree offered in both nine- and 16-month formats. Learn how to synthesize and draw insights from complex data, enabling you to tell an effective story and impact business strategy.
Looking for Advice?
Find the degree that best supports you and your goals. With several programs and formats to choose from, you can cater your Babson experience to your unique needs.
Optimize Your Potential
Whether you're launching a venture, changing industries, or accelerating your career, a Babson degree will help you move from where you are to where you want to be.