MBA in Quantitative Finance
Complete the STEM-designated MBA concentration in finance and launch your career in the finance industry. With an emphasis on financial modeling, you will develop the skills needed to analyze financial markets.
Where Will an MBA in Quantitative Finance Take You?
The financial modeling skills you gain by concentrating in quantitative finance will set you up for a rewarding career in the financial services industry. Students will have the preparation and skill set for a wide variety of career paths, including investment banking, quantitative asset management and trading, corporate finance, risk management, and equity and fixed-income research.
As STEM fields continue to grow, your STEM-designated Quantitative Finance MBA will give you the in-demand skills and experiences that employers are searching for, leading to higher earnings over the course of your career. International students in the Quantitative Finance concentration also may be eligible for 36 months of OPT, as compared to 12 months for students in non-STEM degree programs.
What You Will Study?
The quantitative finance concentration is a 12-credit commitment. Three of your credits must come from Derivatives: Theory and Practice, the only required course in the Quantitative Finance program. The other 9 credits can be taken from a wide array of finance and economics courses.
The courses listed below are a sample of what's available to Babson MBA students who concentrate in Quantitative Finance. The concentration requirements shown here are an example of the courses that will be available to students in Spring semester 2023. Current students should visit the student portal to view the full list of available courses and contact an academic advisor with any questions. All prospective and incoming students can reach out to Graduate Admissions to discuss any concentration questions you have.
Requirement A
Students must complete 3 credits from requirement A.
In this course, you will engage in an in-depth examination of the pricing and use of derivatives. We will cover the mathematical underpinnings of forwards, futures, options, swaps, and more exotic derivatives, as well as the practical use of these derivatives to hedge and manage risk.
Requirement B
Students must complete a minimum of 6 credits from requirement B.
Are you interested in evaluating complex long-term strategic investment proposals and valuing firms and subsidiaries for merger and acquisition purposes? This course builds upon the foundation of the finance core to explore finance theory and to identify pitfalls, common mistakes, and best practices in corporate valuation.
Dig into fixed-income portfolio management as well as sales and trading of fixed-income securities. In this course, you will cover bond pricing and day count conventions, relative value and yield curve construction, duration, basis point value, and convexity, and much more.
Interested in investment management, portfolio management, or risk management? Expand upon your current finance skill set as you use heuristic and statistical tools to simultaneously manage positions in multiple securities. This course covers client assessment, investment objective setting, investment strategy formulation, security selection, and more.
In this course, you'll learn how to develop and implement institutional (firm-level) financial trading strategies. These strategies are guided by quantitative models that identify, quantify, and manage risks and expected return. You'll come away from this course with the ability to make confident decisions within uncertain environments.
Requirement C
Students may take either 3 credits from requirement C or complete 3 additional credits from requirement B.
Firms are exposed to an increasing range of risks. In this course, you will explore the causes behind this rise, as well as the techniques and instruments risk managers utilize as they navigate some of the most pressing risks of our time.
Apply analytical and quantitative corporate finance and accounting concepts to "real world" situations within investment banking. This course places a heavy emphasis on the role an associate plays in building complex financial models to help analyze and execute common investment banking transactions, including: Initial Public Offerings, Fairness Opinions, Valuations, and more.
Do you anticipate making or evaluating economic and business forecasts in your career? This hands-on course will give you a comprehensive introduction to the field of forecasting and econometrics. It covers three main areas of forecasting: basic statistical methods, structural models, and time series models.
Learn to transform a wide range of statistical and machine learning methods into innovative data insights. You will gain hands-on experience as you implement these methods, from data pre-processing to generating predictions, and evaluating model accuracy.
Gain Hands-on Experience by Managing the Babson College Fund
As an MBA student, you'll be eligible to take part in the Babson College Fund, an accredited course within the Stephen D. Cutler Center for Investments and Finance that provides select graduate and undergraduate students with the opportunity to manage $4 million of the Babson College endowment. Alongside over a dozen other academic centers and institutes, the Cutler Center provides students interested in finance with experiences, mentors, events, resources, and more.
Who You Will Learn From
Faculty in the quantitative finance concentration teach graduate-level courses across the Graduate School. When they're not in the classroom, they're conducting groundbreaking research, consulting for companies, and publishing in leading media outlets and academic journals.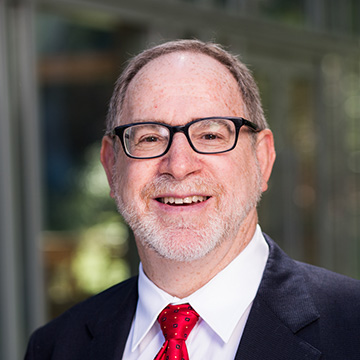 Steven Feinstein
As the Founder and President of Crowninshield Financial Research, Inc., Dr. Feinstein specializes in investment, valuation, equities, bonds, derivatives, and forensic finance. He also teaches the graduate course, "Derivatives: Theory and Practice."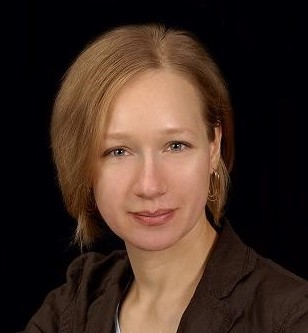 Jasmina Hasanhodzic
Jasmina Hasanhodzic's research lies at the interface of finance and public finance, as well as in empirical and behavioral finance, which gave rise to retail investment products. She's developed innovative large-scale simulation techniques to analyze features of markets, including generational risk and equity premium. Prior to beginning her academic career, she worked at the hedge fund AlphaSimplex Group and at Credit Suisse.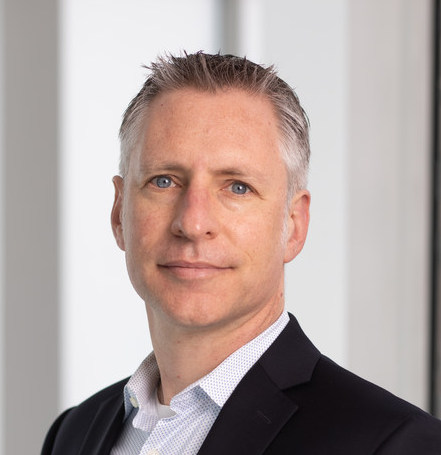 Jaime d'Almeida
As the Principal at d'Almeida Consulting LLC, Jamie d'Almeida has managed hundreds of valuation engagements and has over 20 years of experience in economic and valuation analysis. Graduate students are able to take his "Investment Banking and Financial Modeling" course.
Looking for a more specialized finance degree?
Learn more about our Master of Finance, a nine-month, STEM-designated degree designed to help resourceful finance professionals make critical business decisions. Gain functional, deeply quantitative knowledge so you can delve into finance at a deep level.
Looking for Advice?
Find the degree that best supports you and your goals. With several programs and formats to choose from, you can cater your Babson experience to your unique needs.
Optimize Your Potential
Create the career you want by earning the degree that will get you there. Whether it's launching a venture, changing industries, or accelerating your career, a Babson degree will help you move from where you are to where you want to be.