Join Babson's Global Community
Graduate students come from around the world to study at Babson, with the graduate community alone representing more than 60 countries. When you're here, you'll be a part of an international cohort of leaders and entrepreneurs. Connect with a diverse set of students, faculty, and alumni as you enjoy all that gorgeous New England has to offer.
international full-time graduate students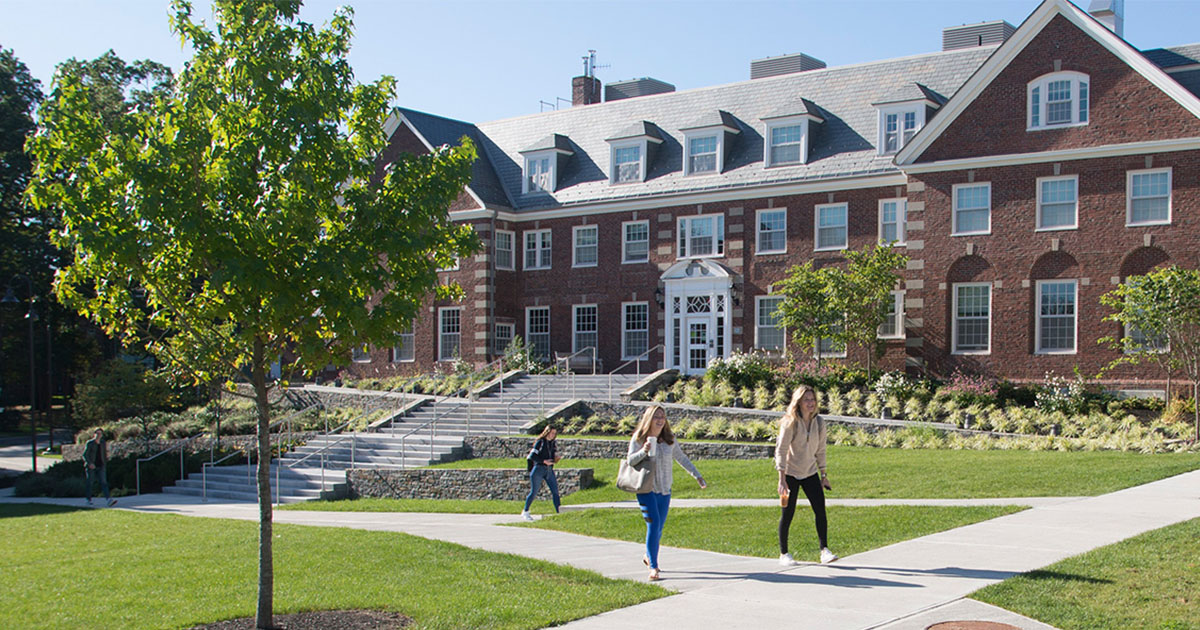 Building a Diverse Network—The Fun Way
At Babson, we value our multicultural graduate student community. During your studies, get involved in a range of 25+ exciting student organizations, from topic-focused clubs like analytics and design thinking, to identity-focused clubs like those for students from India, Latin America, and more. Participate in creative and fun events with your peers, including international student dinners and afternoon international teas.
See Grad Activities
Where Do Babson International Students Come From?
Check out all the regions graduate internationals students are joining us from for the 2022 academic year.
Regional Diversity

Experiencing Boston—For Business & Pleasure
We are lucky to call Boston and New England home, but what does that mean for you? Take advantage of world-class museums, live performances, professional sports, high-end shopping, nature, and more. Boston offers a unique environment steeped in U.S. history and energized by entrepreneurial activity. Boston's well-connected international airport makes it easy to travel across the U.S. and abroad.
Experience Boston
International Babson Grad Earns Top Honor
Roberto Fiorentino Ferreyros MBA'22 of Lima, Peru, has been named to the prestigious Poets&Quants' list of the 100 Best & Brightest MBAs for the Class of 2022.
Babson students think differently. When we approach a problem, we analyze it; we take a step back to understand what the origin of the problem is. We do not jump into a rational solution but rather create at least five impossible to achieve ones and then we get to work.
Roberto Fiorentino Ferreyros MBA'22
Lima, Peru
Preparing for International Success
Your time at Babson is designed to set you up for success. Our student services are experienced in supporting diverse international students before, during, and after studies. Get support on the full range of topics, from tips on moving to and living in the U.S. to the logistics of employment and more.
Pursuing Job Opportunities in the U.S.
As an international student, you will be eligible to seek opportunities for work experience in the U.S. during your Babson experience. On-campus employment is a great way to build your resume and engage with the Babson community, with options ranging from administrative support to working in the dining hall. To pursue an internship related to your degree, Curricular Practical Training (CPT) work authorization is required.
Optional Practical Training (OPT) is required if you are seeking a job placement with a company in the U.S. post-graduation, or you are an aspiring entrepreneur looking to start a business in the U.S. Rest assured the Graduate CCD and ISSS teams will assist and guide you as you explore your career goals and seek to obtain U.S. work authorization for your unique situation.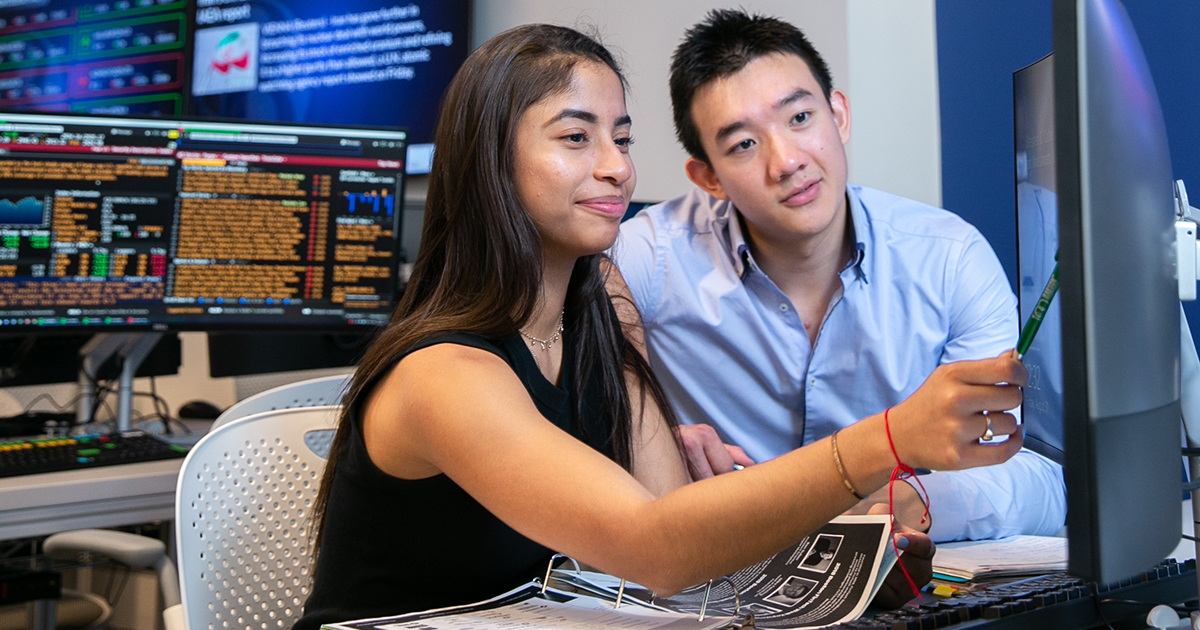 Selecting from a Wide Range of STEM-Designated Programs
Depending on your career goals and where you plan to put down roots, STEM-designated programs offer a powerful combination of in-demand skills and favorable visa status. Alumni from these programs on an F-1 visa may qualify to work in the United States for an additional 24 months of Optional Practical Training (OPT) months after working an initial 12 months of OPT post-graduation.
View STEM Programs
International Global Entrepreneurial Leadership Forum
Lulu Al Mutawa MBA'22, previously a biotechnology research assistant at the Kuwait Institute for Scientific Research, chaired Babson's student-run Global Entrepreneurial Leadership Forum, a two-day event featuring well-known speakers and interactive workshops highlighting entrepreneurs from around the world.
It's all about people. It's all about culture. It's all about community. The work is important, but without these things, you will not be able to persevere long enough to complete the work that you need to, and certainly not to the maximum potential possible.
Lulu Al Mutawa MBA'22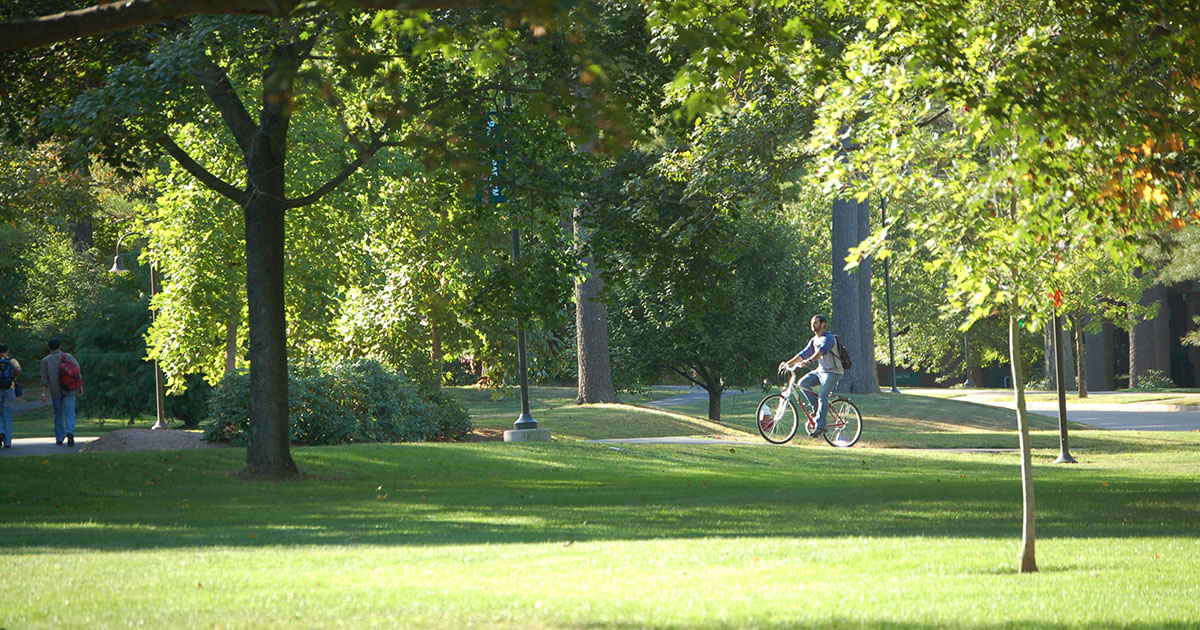 Taking Care of Business (& Yourself)
Not only is the Babson campus incredibly safe and welcoming for international students, we have built-in health and wellness support to help you care for your mind and body. A supportive multifaith community, beautiful natural setting, stimulating range of sports and recreation options, and high-quality medical care all come together for a safe and enjoyable experience.
Grad Health & Wellness
International Graduate Entrepreneur Engages Babson's President
Luis Buitrago MSEL'22 of Cali, Colombia, started a new business seeking to increase the success of early-stage entrepreneurs in Latin America. He's impressed with the Babson community.
It's not just diversity of culture or nationalities, but diversity in terms of how people approach … projects. It was really challenging for me to work in groups with people who were so different from me, but it helped me embrace diversity and realize it can be an advantage. … One of the things I love about Babson is the people. … I've made friends that I will keep for the rest of my life.
Luis Buitrago MSEL'22
Cali, Colombia

Multicultural & Identity Programs
Use your time at Babson to engage in a rich set of multicultural and identity programs. Get involved through planning or attending such events as the Black Affinity Dinner, Heritage Month programs, Asia Symposium, LGBTQ+ community activities, and more. You'll also have opportunities to lead in diversity and social justice issues as you collaborate with your peers to amplify underrepresented voices.
View Multicultural Programs
Bringing Your Family Along
Many international graduate students bring their partner and/or children with them to Babson. Visit the Graduate Partners' Club to meet a community of U.S. and international graduate students and their families—and get a sense of what life is like.
The Babson community is supportive, non-conformist, diverse, and not afraid to put itself out there. Coming from a fashion background, I am used to a completely different environment. Babson is a place where everyone wants to be friends with everyone. This only makes networking more competitive but also pushes one to work harder and be their best selves.
Drishtee Gupta MSF'20
New Delhi, India
Other Useful Links for International Graduate Students