MBA in International Business
Looking for a dynamic MBA that will open doors within the field of international business? Babson's concentration in global management is a rigorous program for students who are truly dedicated to an internationally oriented education and career. You'll be encouraged to study abroad, think globally, and pursue a variety of international business courses.
Where Will a Master's in International Business Take You?
Students interested in international careers—either with American firms or those abroad—need more than just a baseline understanding of business fundamentals. International finance, global trade, and managing diverse teams take on a whole new level of complexity when working across countries and cultures. Graduates with an MBA in international business often work outside the U.S. following graduation, pursuing careers in a range of industries.
Throughout Babson's global management concentration, you will deepen your understanding of international business and gain hands-on experience by studying abroad or consulting for international firms.
What You Will Study
The global management concentration is a 9-credit commitment. Students must take at least 3 credits from each of the foundation, depth, and experiential learning categories.
The courses listed below are a sample of what's available to Babson MBA students who concentrate in Global Management. The concentration requirements shown here are an example of the courses that will be available to students in Spring semester 2023. Current students should visit the student portal to view the full list of available courses and contact an academic advisor with any questions. All prospective and incoming students can reach out to Graduate Admissions to discuss any concentration questions you have.
Foundation
Students must complete Global Strategic Management in order to build the base for Global Management.
Expand your strategic thinking while delving into the processes underlying the development and implementation of broad global business strategies. This course looks at a number of issues related to international business, including global opportunity analysis, market(s) selection, assessing international competitors, geographic priority setting, and more.
Depth
Students must complete 3 credits from this category to deepen their understanding of Global Management.
Focused on the intersection between international macroeconomics and business strategy, this course highlights the movements of and interrelations among major macroeconomic variables that affect the performance of nations, in general, and businesses, in particular. Develop an informed framework that will help you better internalize, analyze, and make decisions based on the expected impact of economic, political, and social forces.
Explore and analyze the entrepreneurial opportunities around the world as well as understanding the challenges of launching and leading ventures in an international context. This course uses a variety of frameworks, analytical models, and decision-making tools to better understand the entrepreneurial process and leadership in the context of cultures, economies, governments, and legal systems, primarily outside the United States.
Dive into the complexity and challenges associated with implementing a developed strategy within both emerging and existing markets. This course will explore the concepts of intended versus emergent strategy, successful and unsuccessful firm-level strategy executions, hands-on strategy execution simulations, and much more.
Learn how you can build inclusive organizations that produce enhanced innovation and performance. Explored through the lenses of social context, individual leadership, and organizational policy and culture, this course examines the opportunities and challenges to building inclusive organizations.
Management Experiential Learning
Students must complete 3 credits from this category to broaden their experience within Global Management. Students may choose from the following opportunities:
Electives Abroad

Independent Research with a focus on Global Management

International Consulting Experience

Management Consulting Field Experience

Leading and Managing Project Teams

Semester Abroad
Who You Will Learn From
The global management concentration faculty draw on a wealth of subject matter experience in accounting, marketing, finance, economics, management, and more. With international backgrounds as varied as the subjects they teach, they enrich the classroom with their personal and professional insight, making Babson's MBA in international business a dynamic learning experience.
Srini Rangan
Dr. Rangan currently holds the Luksic Chair Professorship in Strategy and Global Studies, and his teaching, research, and consulting expertise lies in the areas of strategy, globalization, alliances, and entrepreneurship. Graduate students can join his Strategy and Global Strategic Management classes.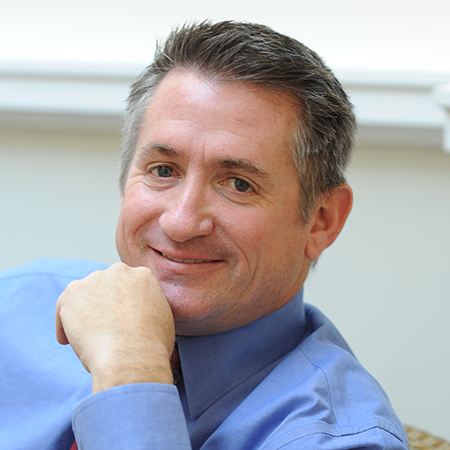 Jeffrey Shay
Professor, Executive Director for Academic Operations for the Blank School for Entrepreneurial Leadership, and a Babson graduate himself, Jeffrey Shay has taught, designed and led entrepreneurship programs at several universities. He offers classes on Global Entrepreneurship.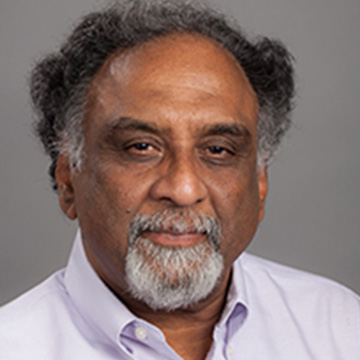 Sam Hariharan
Sam Hariharan's expertise lies in competitive strategy within high-tech enterprises, including how companies create new competitive spaces through innovation and entrepreneurship, and the strategic management of innovations in the global enterprise. Students can take his course on Strategy Execution.
Highlights out of a long list. First, One-of-a-kind learning experience with state-of-the-art faculty and resources, all in a diverse environment where everyone is made to feel equal and opinions are valued. Second, the ET&A mindset resonates with me at all levels.
Sukreet Singh MBA'22
Global Management Concentration (and Quantitative Finance)
Looking for Advice?
Find the degree that best supports you and your goals. With several programs and formats to choose from, you can cater your Babson experience to your unique needs.
Join Babson's Global Community
Build your global network and form lifelong friendships with peers from around the globe at Babson college. Get started or continue your application today.