IncubaUdeC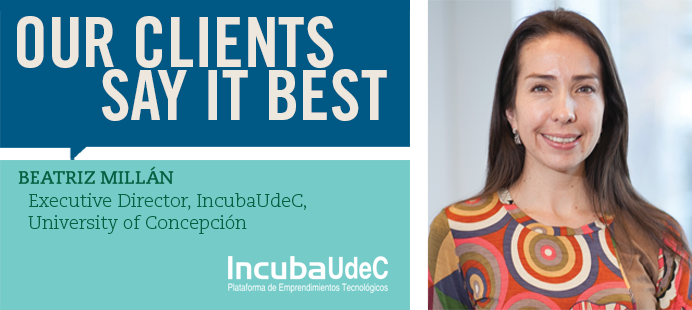 "Babson's SEE program taught me to see entrepreneurship not as a process, but as a mindset. Using Babson's methodology, I can effectively promote the power of entrepreneurial thinking and action to the startups in our accelerator."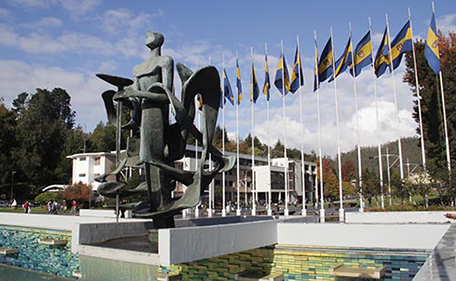 Every region's eco­nomic and social struc­ture poses unique chal­lenges and oppor­tuni­ties for new ven­tures, and Concepción, Chile, is no different. Being able to successfully navigate the specific dynamics in the local business environment requires not only an innovative idea, but an orientation for action.
As the executive director of IncubaUdeC—an incubator for early-stage, technology-based companies with high-growth potential at the University of Concepción in Chile—Beatriz Millán's mission is to help transform innovative startups into profitable and scalable businesses. In order to ensure the entrepreneurs in IncubaUdeC were equipped with the tools needed to realize their ventures' potential, Millán sought out the latest best practices in entrepreneurship education.
Enter BEEE
Thanks to the generous support of Banco de Chile, Millán had the opportunity to participate in Babson's global Symposium for Entrepreneurship Educators (SEE) in Puerto Varas, Chile. There, alongside a new network of other regional entrepreneurship educators, she participated in classes ranging from Design Thinking for Ideation and Business Model Generation to The Art of the Pitch. Throughout, Millán was immersed in our Entrepreneurial Thought and Action® (ET&A™) methodology, which highlights the value of an entrepreneurial mindset in solving problems and adjusting to changing business conditions.
The Bottom Line
Aiming to promote a robust and innovative economy in Concepción and beyond, IncubaUdeC currently supports 150 ventures at different stages of development. By sharing the insights and tools gained through our SEE program in the accelerator, Millán is able to empower IncubaUdeC's startups to effectively address business challenges while creating social and economic value in Chile.