Babson Fellows Program for Entrepreneurship Educators
The Fellows Program Experience
The Babson Fellows Program for Entrepreneurship Educators is a five-day immersive experience on the Babson Campus that allows participants to directly participate in Babson's ecosystem and develop an action plan to advance their own institution's entrepreneurship agendas.
This program is the perfect next step for someone who has attended one of Babson Academy's Symposia for Entrepreneurship Education (SEE) or Price-Babson Symposium for Entrepreneurship Educators programs. It is required that you have attended one of these programs prior to attending The Fellows program, as they provide an understanding of the Babson entrepreneurship ecosystem.
Immerse Yourself in Babson's Entrepreneurship Ecosystem
The Babson Fellows Program is kept intentionally small, capped at 20 participants, allowing for detailed and individualized sessions with world-class entrepreneurship faculty and fostering networking opportunities with a tight-knit network of professionals. These coaching sessions are accompanied by class observations and group sessions such as "A Global Mindset for Entrepreneurship Education" and "Teaching Failure." At the end of the program, all of these experiences will aid you in developing a detailed action plan to bring back to your institution.
Participants will have the opportunity to experience the Babson entrepreneurship ecosystem in action through Babson's one-of-a-kind entrepreneurship framework and Entrepreneurial Thought & Action® (ET&A) methodology. Check out the sample schedule linked below to get an idea of the unique and immersive sessions available to you.
Participants will be selected through an application process which includes a submission of a project related to an entrepreneurship education critical initiative or new endeavor.
Format
In-person on the Babson College campus
Duration/Time Commitment
5 Full Days
Who Should Attend This Program?
This program is designed for:
Past participants of Price-Babson or SEE programs who are actively working on an entrepreneurship initiative at their institutions and are recommended by their dean for participation
Higher education faculty who are currently pursuing an entrepreneurship initiative at their institution or are interested in building an entrepreneurship ecosystem
This program opens with a welcome reception at 6 p.m. on Sunday evening. The program runs through 12:30 p.m. on Friday.
Attendees will be housed at a hotel nearby to campus. Transportation to and from campus will be provided.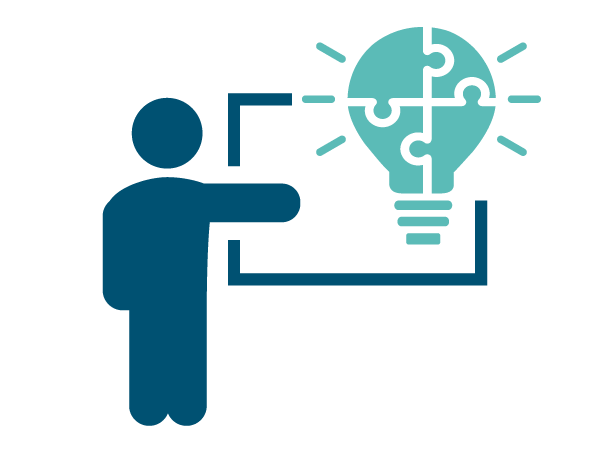 Expert Faculty
Taught by two leading entrepreneurship researchers with decades of experience in the field alongside rotating faculty providing 1:1 coaching.

An Immersive Experience
Taught on the Babson campus in Wellesley, Massachusetts, this program is rich with opportunities to see Babson's ecosystem first-hand and interact with faculty and peers.

Develop an Action Plan
Leave with a detailed action plan to advance an entrepreneurship initiative at your institution.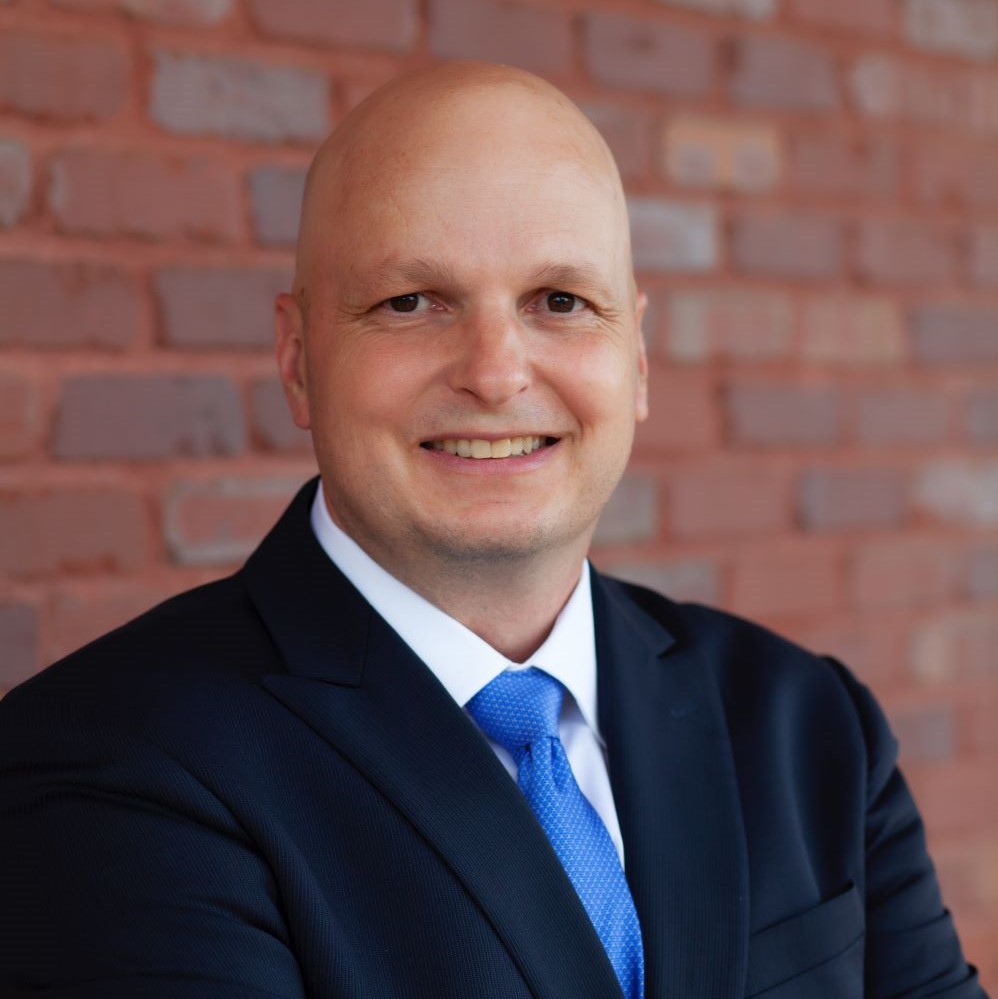 Matt Allen
Associate Professor, Entrepreneurship Division
Matt Allen is an Associate Professor in the Entrepreneurship Division and Faculty Director of the Family Entrepreneurship Amplifier Program and Family Learning at Babson College. His expertise is in the area of family learning and the development of key capabilities within business families with an emphasis on the development of entrepreneurial capabilities. Professor Allen teaches entrepreneurship and family entrepreneurship courses at the undergraduate, graduate and executive levels. His teaching approach has earned him numerous teaching awards and invitations including as one of Poets&Quants Best Undergraduate Business Professors for 2020. At the executive level, Professor Allen has worked with audiences across the globe with a special interest in both the Asian and Latin American markets. Fluent in Spanish, Professor Allen is comfortable teaching in both English and Spanish.
If you believe, like I do, that entrepreneurship can change the world, then being an entrepreneurship educator is both an enormous responsibility and gift. We must continuously challenge ourselves to become better educators and push pedagogical boundaries to do things better and differently.
– Heidi Neck
Faculty Co-Director, Professor of Entrepreneurship, and Academic Director
What is included in the program fee?
The program fee includes your tuition and program materials. In most cases, meals during the program are included. Some programs include accommodations. Travel and personal expenses are not included (such as alcoholic beverages consumed with meals, telephone, and other incidentals).
What accommodations are available, and what if I need to arrive earlier or stay later?
Please check the webpage for the program you are attending for information regarding what accommodations are included in your program fee.
For some programs, rooms are at the Babson Executive Conference Center. If accommodations are not available at the Babson Executive Conference Center, a suitable alternative will be provided. For student programs, such as Babson Build, participants will stay in dorms.
*Guests of the Babson Executive Conference Center that wish to arrive before the program begins or extend their stay should email Reservations or call +1-781-239-5816 to check rates and availability. Guests are responsible for the cost of extra nights.
Check-in time: 4 p.m. Check-out time: 11 a.m.
Amenities include complimentary Wi-Fi, fitness center, billiards, campus walking trails, dining room, lounge, and 24-hour access to a beverage break station.
What should I do if I have dietary restrictions?
We are happy to help make accommodations for all dietary needs. Our food options allow for most food restrictions. Please let your program manager know if you have specific needs, once you have registered.
What should I wear?
Business casual is appropriate for classes and activities at the Babson Executive Conference Center. As classroom temperatures can vary, we suggest layered clothing.
What is the closest airport?
Boston Logan International Airport is the closest airport to Babson College (approximately 15 miles from the center). Travel times can vary based on the time of day.
What is the best way to get to the conference center from the airport?
The best way to get to the conference center/college would be to use a Ride app, arrange for a private car/van service, or take a taxi. There are commuter rail and subway stations nearby as well, but, private transportation between stations and Babson College is required.
Car Services
Wellesley Carriage: A local Wellesley company (shared or private van/car service available)
GO Boston Shuttle: Use promotional code: Babson (shared or private van service available)
Knight's Airport Limousine: Use Group code: BABSON (private car or private van service only, good for groups of three to 10)
Taxis
Taxis are available at each terminal of Boston Logan International Airport. The cost is approximately $60–$100 USD
per trip, and it will take 30–60 minutes to travel to/from Babson depending on traffic and tolls.
MBTA Commuter Rail
The closest commuter rail stations are Wellesley Hills and Route 128/Westwood. Private transportation is needed between stations and Babson College.
MBTA Subway
The closest subway station is WOODLAND T on the Green Line. Private transportation is needed between the station and Babson College.
When is payment due and what types of payment do you accept?
For in-person programs, payment is due in full 60 days prior to the start date of the program.
If you register for a program with an early registration rate, payment is due by the early registration date. Please check the webpage for the program you are attending for the early registration date.
We accept credit card, check, or wire transfer payments.
Payment plan options are available for our in-person courses for individuals. For more details, please email BabsonAcademy@babson.edu or call +1-781-239-5333.
Do you offer discounts?
Discounts on Babson Academy courses are available for the following:
Alumni of Babson College (undergraduate or graduate)
Babson Collaborative members
Groups of three or more registering at the same time
Please email BabsonAcademy@babson.edu for more information and for discount codes before registering. In addition, please note that discounts cannot be combined.
What will I receive upon completion of the program?
Each program participant receives a certificate of completion. We invite participants to add the program to their LinkedIn profile. Note that a certificate will not be provided if there is insufficient evidence of participation.
Do you have translation for non-English speaking participants?
We do not offer translation in our programs. Although we do not require the TOEFL, all Babson Academy programs are taught in English, so it is a prerequisite that you speak, read, and write English proficiently.
What type of visa do international travelers need, and will you provide a visa invitation letter?
International travelers will need to obtain a B-1 temporary business travel visa. Once you have registered and paid in full, contact the program manager to provide you with a visa invitation letter.
What is your cancellation policy?
Registration changes must be requested in writing to Babson Academy.
If requested 30 days or more prior to the program start date:

Cancellations receive a 100% refund
Substitutions* are allowed, subject to a $250 administration fee
One-Time Transfers* allowed subject to a $250 administration fee, to be utilized within a one-year period

If requested 14-29 days prior to the program start date:

Cancellations receive a 50% refund
Substitutions* are allowed, subject to a $250 administration fee
One-Time Transfers* are not allowed

If requested 13 days or fewer prior to the program start date:

Cancellations do not receive a refund
Substitutions* are not allowed
One-Time Transfers* are not allowed
*Substitutions and transfers are subject to approval to ensure that participants and programs are suitable.