From Networking to a Career Fair, We Connect You to Employers
We don't just want you to find a job you love. We want you to thrive throughout your career.
Throughout your time at Babson, our Undergraduate Center for Career Development (CCD) offers countless ways to see, meet, and hear from employers on and off campus, including at our career fairs, as well as opportunities and resources for you to become a standout candidate for post-grad jobs.
CCD's career advising team will provide tailored guidance that's relevant to your professional goals. That's because in addition to general career advising support, our team members each work with different industries and job functions, so wherever your interests lay, we can offer support and networking opportunities. We have an extensive, global alumni network to tap into and various Centers and Institutes on campus, which connect you to specific areas of interest and research. Plus, our faculty members are industry professionals themselves, with years of expertise and a professional network they can leverage so their students succeed.
Working with other Babson students and alumni shows how amazing and useful the entrepreneurial spirit taught at Babson can be.
Susana Ortiz Valdez '22
– about her time as an intern at Spoten, co-founded by Ivan Sene MBA'21 and João Rodrigues Alves MSEL'20
Read summer internship stories: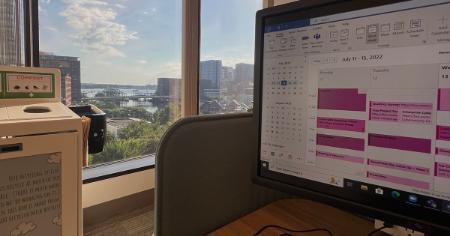 As Internships Evolve, Summer Experience Remains Invaluable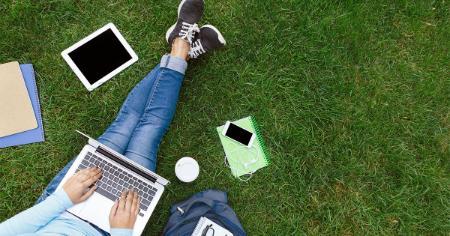 Summer Internships Go Virtual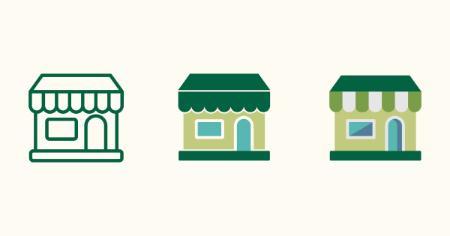 A Win-Win: Virtual Internships Help Small Businesses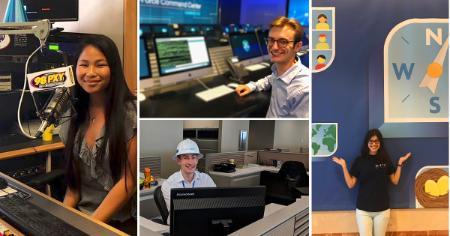 Here's What Babson Students are Learning During Summer Internships
Our Corporate Partnerships, Your Next Opportunity
Babson students are in demand, and our goal is to connect you with employers and alumni that seek out your talent. CCD frequently brings recruiters and businesses to Babson, specifically to meet our students. You will see them at various in-person and virtual events, including:
Career fairs
Panels
Workshops
Industry spotlight programs
Project sponsorships for classes (such as Management Consulting Field Experience)
We also will help students to discover how to secure job shadows.
Your Career Journey Begins
A great way to begin your employment journey is to learn about what opportunities are out there! Throughout the year, we connect you with employers both virtually and on campus to meet you and answer your questions.
Join us for one of our events to get to know your future career.
Career Expos and Job/Internship Fairs
In the fall, we put on our annual Fall Career Expo. There, you can network with employer representatives from dozens of companies across all industries and learn about potential career opportunities. It's a chance to learn about industries and jobs you may have never considered.
In the spring, we host our Spring Job/Internship Fair. There, you can meet with a variety of employers seeking full-time and summer internship candidates. It's the perfect opportunity to start envisioning your summer internship plans.
Additionally, the Black Business Expo is a chance for our students to learn about Black-owned and -led businesses from other Babson community members.
Career Panels
CCD and student groups will host and sponsor industry panels. At these, you can hear from top-level executives and alumni on relevant topics and usually there is opportunity for networking after the session. You may even make a professional connection in the audience!
CCD and Employer Pop-Up Tables
This is a great way to meet members of CCD and our employer partners in a casual setting and learn about their company and potential opportunities. You will see them at various times throughout the academic year.
Company Visits
Companies know Babson students have the skills and will come directly to us to find you. Our CCD office facilitates employer and student connections through programming such as Babson Connect and Employer Treks.
Guest Career Advisers
Do you want one-on-one help with your resume or cover? Or, possibly with your interview jitters? This is an opportunity for you to meet with an employer or alum individually for a career-related conversation.
Industry Spotlights
These have a reverse career-fair feeling to them. Instead of learning about every industry open to you, you can hone in on a few, as these events bring together multiple employers from specific industry sectors recruiting for full-time and internship opportunities.
Campus Interviewing Program
The time is now. Companies that target Babson students range from small startups to Fortune 500 companies and this is a chance to interview with them right on campus.
Resume Review Program
Get your red pen ready. This program encourages students to have their resumes reviewed by employer recruiters and alumni. In addition to obtaining feedback on your resume, this is another way to meet and network with employers and alumni.
Companies Where Babson Graduates Are Making Waves