Six Types of
Questions to Ask

a College Admissions Counselor
April 8, 2021 (Updated November 13, 2023) | Estimated Read Time: 8.5 Minutes
By Rachel Blakley
If you're thinking of applying to college or already in the middle of the process, chances are you have a lot of questions. You may be looking into how to sign up for college tours, what questions to ask on a college tour, and when you get there, and what questions to ask a college admissions counselor. You're in luck. We asked two Babson Admissions counselors, Jared Pierce, Director of Undergraduate Admission, and Eric Laboissonniere, former Assistant Director of Undergraduate Admission, what types of questions applicants should be asking and this is what they said.
What Questions to Ask on a College Tour, In Person or Virtual?
For many, the year before applying to colleges is filled with campus tours to your top picks across the country. If you're not able to travel to a school's campus, however, you're not out of luck. Many schools are offering virtual tours through their website or on YouVisit, a digital college tour platform. Also, if you're not sure where to apply to college, Common App can be a great place to start comparing schools by size, location, and any other factors that are important to you. It can even help you start your list of questions to ask a college admissions counselor once you find the schools you like.
Once you've made a few decisions and you're engaging with a college, virtually or in person, the best questions are the ones that matter most to you. What are common class sizes? How often do students graduate on time? What are the best dining halls? It doesn't matter what you ask, but make sure you show that you're interested in the school. We'll touch more on why this is important later.

Visit and Engage
If you're interested in exploring Babson's campus, head over to the Visit and Engage page for the most up-to-date information on campus tours and virtual offerings.
How Do I Determine If the College or University Is a Good Fit for Me?
Determining the best fit can be as simple as touring a campus and getting that gut feeling that it is the place for you, or it can be a bit more involved. The thing about determining fit is that YOU decide what that means. Do you want to be on a large campus? Close to home? Part of a large city? On a small campus with intimate class sizes? Once you narrow your decisions to schools that offer a major or concentration you are considering, you can ask yourself what else matters to you in a school.
What Are Admission Counselors Really Looking for in the Application?
One of the top questions admissions counselors are asked is "Will I get in?", which is similar to asking your math teacher what the answers are to a test. They can't say until they look at what you've turned in. However, we know what applicants are getting at when they ask this question. We know you've worked hard in the years leading up to college and we want to see that hard work in a number of ways. Some of the things admissions counselors take into account are:
Class rigor and grades—are you taking challenging classes and excelling in them?
Your impact in your community—what do you do outside of school to give back locally?
Standardized test scores—not all colleges look at ACT and SAT scores, in fact, Babson is in a three-year pilot to be test optional (read more about this below).
Your demonstrated interest in the college or university—now is not the time to play coy. You want to be loud and proud when showing your desired school that you want to attend.
All of this shows the admissions counselors who you are as a person, giving them a holistic view of how you will continue to challenge yourself as a student and carry yourself as a citizen once you step onto campus.
What does it mean if a college is test optional?
There are a few ways colleges and universities can list standardized testing criteria on their application.
If a college or university is test optional, they do not require you to submit any standardized test scores, but leave you the option to submit yours if you feel they demonstrate your abilities in a good light. Like Babson, these schools will take a more holistic approach to your application.
If a college or university is test blind, they do not require an applicant to submit their standardized test scores and they will not be factored into your acceptance decision.
Some colleges or universities are test flexible. According to IvyWise, "Examples include requiring SAT or ACT scores for out-of-state applicants, certain majors within the college or university, or if a minimum GPA isn't met."
If a college or university requires a standardized test, they will let you know up front which one (SAT or ACT) factors into your chances of acceptance.
It is always best to check all of the schools' websites and college admissions pages you're planning to apply to so you can be confident which ones, if any, require you to take the ACT or SAT for admission.
How to show your interest in the college
One factor that bears weight for an admissions counselor is something called demonstrated interest. Demonstrated interest is the amount of interest you show in a school and it can come in various forms. Ways to show your interest include: attending an information session, attending a tour (virtual or in person once offered), writing a detailed supplemental essay, and reaching out to college admissions. For a selective institution, such as Babson, these factors can push your application in the right direction.
What to Ask a College Admissions Counselor About Financial Aid
A common, and possibly one of the most important questions to ask a college admissions counselor, is on the topic of financial aid. Paying for college can be a sensitive subject for families, but most institutions have a number of resources available through grants, scholarships, and other need-based financial aid.
You will want to ask what types of merit-based scholarships are available, if the school offers need-based grants, and what the "net price" of college would be with financial aid. The benefit of accepting grants and scholarships is that they are considered "free money" because they do not need to be repaid.
For domestic students, Babson meets 100% of demonstrated need in the first year and renews the package in future years, assuming there is not a change in the number of students in college or a major change in the family's financial circumstances. Once a student completes their FAFSA and CSS Profile, Babson will calculate how much a family can contribute toward college. For any remaining need, Babson will put together a financial aid package that may include a combination of grants, scholarships, loans, and student employment. The Student Financial Services Office is very helpful in answering questions families may have about college tuition and estimated costs.
Questions to Ask an Admissions Counselor About Your Major or Concentration
One of the top questions we get from prospective students is some form of "What should I major in?" If you're wondering the answer to this question, you're not alone. Most colleges are flexible when you come in and will do their best to help you get exposed to a variety of class subjects in your first semester or first year.
Since Babson is the #1 school for entrepreneurship, many prospective students wonder if they need to go to college to be an entrepreneur. What if I decide later that business isn't for me? What happens if by sophomore year I change my mind and want to do something else? Am I stuck?
To put inquiring minds at ease, yes, Babson is a business school, but you can still take courses in liberal arts and sciences. If you're wondering what to ask a college admissions counselor about your concentration, asking what other interest areas have a class would be a great start.
What's the difference between a concentration and a major?
A concentration refers to a specific area of emphasis within a field. Your concentration informs the types of classes you will take to fulfill the requirements for your degree.
A major is an overall area you choose to study such as business, psychology, or engineering. Schools that offer majors typically offer minors or concentrations within the major as well.
At Babson, we don't offer majors, we offer concentrations. Concentrations don't have to start until your third year, so you get plenty of exposure to different classes before your concentration begins.
What to Ask a College Admissions Counselor About Success After Graduation
It's likely that right now all you are thinking about is how to get into school, but you really also need to consider what happens after. Looking for a college experience that has a great return on investment (ROI) will make your life after graduation much more stress free when you're starting your first job and looking to pay down student loans.
Some questions to ask would be:
Is everyone getting a job or attending grad school after graduation? What is the rate?
What internship opportunities are available during my college years?
Does the school have a strong alumni base that's interested in hiring fellow alumni to their companies?
At Babson, 98.7% of the class of 2022 was employed or continuing their education within six months of graduation. Students have access to strong alumni connections, many looking to hire interns from Babson for their startups, large companies, or entrepreneurial endeavors. And, 87% of our undergraduate students have participated in at least one internship by the time they graduate. The alumni connection stretches beyond their time at Babson. Many alumni stay connected long after graduation and continue to seek opportunities based on the connections they made while attending college.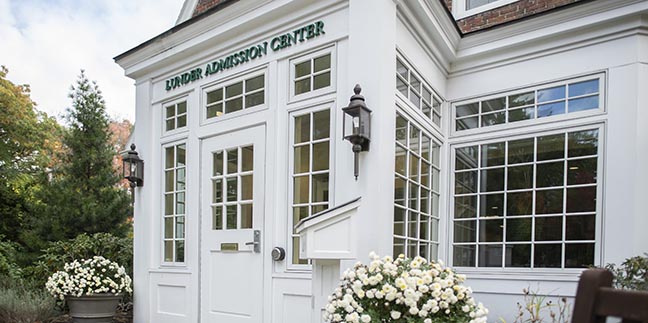 Take the Next Step Today!
You May Also Be Interested In: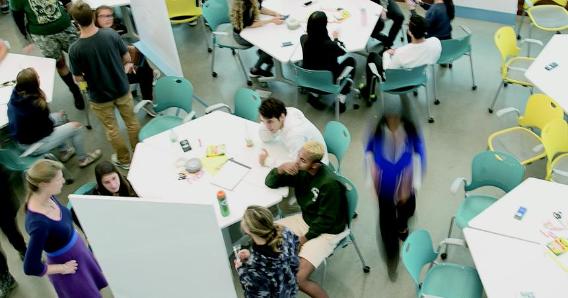 Looking for more guidance? We've compiled our best advice on college admission, career planning, and more to help you get your questions answered and start your journey.
About the Author
Rachel Blakley is a copywriter and digital marketing professional. An alumna of Purdue University, she has worked with startups, associations, direct-to-consumer businesses, and B2B brands across the country to improve their content strategy.
Like this article? Have a suggestion? To contact our team with comments or article ideas, send us a note at news@babson.edu.