Entrepreneurial Leadership Essentials
Feb 7-8, 2024
Live Online
Build an Entrepreneurial Leadership Foundation
What does it mean to be an entrepreneurial leader? At Babson, we believe entrepreneurial leadership is a style that empowers individuals to take action and solve problems, navigate uncertainty, and embrace ambiguity. We see entrepreneurial leadership as a meta-competency. Throughout this entrepreneurial leadership development training program, we explore both the academic research and field-tested case studies of entrepreneurial leaders in action.
What Will You Learn?
During our entrepreneurial leadership essentials training, you will learn foundational entrepreneurial leadership skills you can apply immediately to benefit your company and your career. Gain techniques for encouraging collaboration, innovation, and creativity in diverse workplaces.
This entrepreneurial leadership development training includes the following topics:
How to develop a growth oriented leadership style
Leadership essentials for fostering a collaborative work environment in which innovation thrives
Strategic leadership training exercises for solving problems more collaboratively and increasing impact
An assessment to see what kind of entrepreneurial leader you are, as well as your future forecast
Tips for how to better understand your leadership profile by identifying what motivates you
Duration/Time Commitment
2 Days
Future Dates:
Coming Soon
Who Should Attend?
This leadership essentials training program is ideal for:
Mid-to-senior level professionals, including new, experienced, and rising leaders
Professionals motivated to advance through entrepreneurial leadership development training
This two-day online program includes:
2 live online sessions:

Feb 7, 2024 at 8:30 a.m. - 12:00 p.m. Eastern Time
Feb 8, 2024 at 8:30 a.m. - 12:00 p.m. Eastern Time
Program materials include live sessions, videos, cases, and individual and group work of varying types.
Can't make this offering? The next program dates will be announced soon.
Interested in Entrepreneurial Leadership Development Training For Your Team?
Set your company up for success by bringing a customized version of our Entrepreneurial Leadership Essentials Program to your organization. Babson Executive Education custom programs are tailored to your unique needs. Provide your team with an entrepreneurial leadership foundation via a customized business leadership program.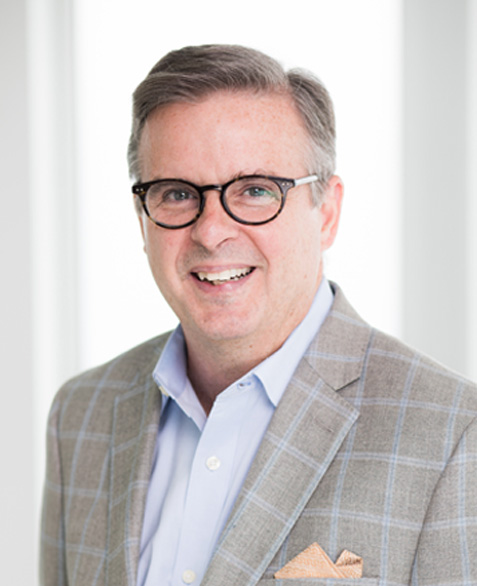 Andrew Corbett
Paul T. Babson Distinguished Professor of Entrepreneurial Studies
Recognized as one of the most cited entrepreneurship researchers in the world, Professor Andrew Corbett is the chair of the Entrepreneurship Division at Babson College. He focuses on corporate entrepreneurship, entrepreneurial learning and cognition, and entrepreneurship education. His research has been published in Harvard Business Review, The Journal of Management Studies, and many others.
Wendy Murphy
Professor
Highly regarded Professor Wendy Murphy's research, training, and teaching focus on the area of careers: mentoring and developmental networks, identity, and the work-life interface. Her work has been published in MIT Sloan Management Review, Harvard Business Review, and more.
What Makes Babson Executive Education's Entrepreneurial Leadership Essentials Program Different?
Babson Executive Education works with organizations and professionals around the world to turn ideas and challenges into opportunity. Babson cultivates an entrepreneurial mindset that is the basis for many of the world's most innovative businesses and leaders.
Our programs are about more than theory; they're about action, and equipping you with the practical tools and strategies necessary to have an immediate impact on your organization or business.
We need entrepreneurial leaders who bring a relational focus to their leadership and have the capability and collaborative aptitude to unleash human potential and performance.
Scott Taylor
Arthur M. Blank Endowed Chair for Values-Based Leadership
The Entrepreneurial Leadership Essentials program faculty has deep expertise in leadership development training, especially for executives and professional teams. At Babson, you will learn from leading experts who bring decades of corporate consulting and academic expertise to the program.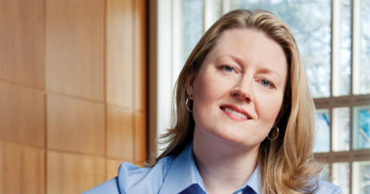 Professor Wendy Murphy brings her knowledge of mentoring, self-awareness, and networking to all her leadership foundation programs. "There are great moments in the classes when participants increase their self-awareness and think about diversity, not just in the traditional sense, but in terms of behavioral styles and people's perceptions at work."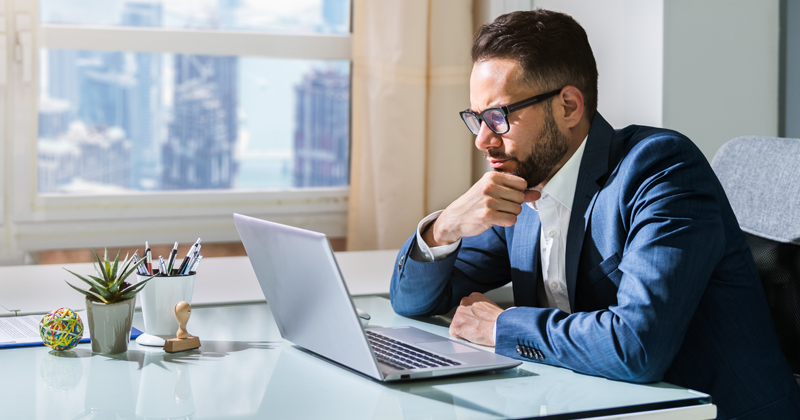 According to Professor Andrew Corbett, in times of crisis and uncertainty, the ability for each of us to think and operate like an entrepreneur is more essential than ever. Entrepreneurial leaders succeed by adeptly navigating this kind of unpredictability and productively channeling disruption into opportunity.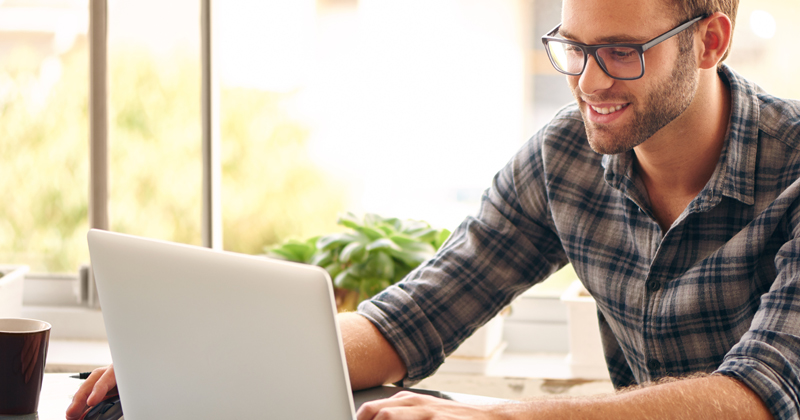 Whether you are managing a small team or a large organization, emotional and social competence is critical to navigating the times of turmoil. According to new Babson faculty research, entrepreneurial leaders succeed by acting decisively, encouraging feedback, fostering collaboration, and managing the emotional climate of their organizations.
How and when will I have access to the course materials?
Course materials are provided via Canvas, Babson's online learning portal. Materials will be made available to participants approximately one to seven days prior to the first live online session, depending on the amount of pre-work that participants are expected to complete in advance.
Where can I find the schedule for the days and times of the live online sessions?
The schedule will be sent to registered participants in the registration confirmation email (see the link in your confirmation email to the EVERYTHING YOU NEED TO KNOW document).
Do I need to join the virtual sessions live? Will they be recorded?
We highly recommend that participants join the live online sessions. It is an opportunity to ask questions, participate in rich discussion, and learn from the experience of your program peers. However, we do understand that emergencies arise, so sessions will be recorded and made available upon request.
What technology do you use for the live online programs?
Canvas, Babson's online learning portal—course calendar, readings, pre-work, faculty bios, presentations and post-session recordings are posted here.
Video-conferencing Platform—we will use a virtual meeting application (like Webex or Zoom) that allows you to see and communicate with other participants simultaneously and in real time. Your instructor can share documents and interactive media, invite participants to share content, and engage with you in real-time participation. Links to sessions and more information will be provided on Canvas.
What do I need to participate? How do I prepare for the live online sessions?
We recommend a computer/laptop with a webcam (built in or external camera) for optimal viewing, but you also may join from a tablet or cell phone
Internet connection or cell hotspot
Operating system: Windows: 7, 8.1, or 10; Apple: OS 10.9 or higher
Recommended browsers for optimal experience: Google Chrome, Firefox, Safari 8 and up (Microsoft Edge, Internet Explorer 8, 9, 10, and Safari 7 are not recommended.)
Headset with microphone (recommended but optional)
What happens if I have technical issues?
Additional, detailed instructions will be provided on Canvas. Babson staff will be online and available to assist you, and will identify themselves during each live online delivery. Contact the staff via the chat function for help, or email them if needed. Contact information is available in the EVERYTHING YOU NEED TO KNOW document.
How long will I have access to the online materials?
Course materials on Canvas will be available for six months following the completion of the program.
When is payment due and what types of payment do you accept?
Payment is due in full at the time of registration. Babson accepts Visa, MasterCard, or American Express.
Do you offer discounts?
Discounts on Babson Executive Education courses are available for the following:
Alumni of Babson College (undergraduate or graduate)
Members of our Corporate Partner program
Parents of current Babson students
Groups of three or more registering at the same time
Babson Executive Education's certificate enrollees*
Past participants of Babson Executive Education programs
Please email Tammy Gage at tgage@babson.edu for more information and for discount codes before registering. In addition, please note that discounts cannot be combined.
*Excludes Founder's Finance
Do you offer online programs for large groups from the same company?
Yes, we can customize a program to your company's specific needs from our diverse certificate and courses portfolio. Please contact Tammy Gage (tgage@babson.edu) for additional information.
What will I receive upon completion of the program?
Each program participant receives a certificate of completion. We invite participants to add the program to their LinkedIn profile. Note that a certificate will not be provided if there is insufficient evidence of participation.
Do you have translation for non-English speaking participants?
We do not offer translation in our programs. Although we do not require the TOEFL, all Babson Executive Education programs are taught in English, so it is a prerequisite that you speak, read, and write English proficiently.
Where can I find information for in-person programs?
Explore Babson Executive Education's full suite of in-person programs.
What is your cancellation policy for live online programs?
Registration changes must be requested in writing to Babson Executive Education.
If requested 30 days or more prior to the program start date

Cancellations receive a 100% refund
Substitutions* are allowed, subject to a $250 administration fee
One-Time Transfers* allowed subject to a $250 administration fee, to be utilized within a one-year period

If requested eight to 29 days prior to the program start date

Cancellations receive a 50% refund
Substitutions* are allowed, subject to a $250 administration fee
One-Time Transfers* are not allowed

If requested seven days or fewer prior to the program start date

Cancellations do not receive a refund
Substitutions* are not allowed
One-Time Transfers* are not allowed
*Substitutions and transfers are subject to approval to ensure that participants and programs are suitable.