Master in Business Analytics
The influence of big data on business decision making is greater than ever. So is the demand for skilled translators and storytellers who can convert analytics into practical insights that lead to viable business solutions. As a result, today's entrepreneurial thinkers are defined by their ability to transform information into innovation. Discover how Babson's STEM Master's in Business Analytics can help you become essential in any organization.
#1
MBA in entrepreneurship for 30 consecutive years
U.S. News & World Report
$83,042
Average U.S. Salary for MSBA graduates in 2022 – a 19% increase from the previous year
Accepted a job offer within six months of graduating, of those seeking employment in 2022
No GMAT/GRE? No problem. There is no GMAT/GRE requirement for 2023 entry.
Duration
9- and 16-month options
Next App Deadline
October 25
Test Requirement
No GRE/GMAT Required
Avg Work Experience
1–2 years

A Business Analytics Degree to Transform Information into Innovation
The Master of Science in Business Analytics (MSBA) program trains future business leaders on state-of-the-art business analytics tools and techniques, and entrepreneurial thinking and acting so you can navigate complex business problems and create innovative solutions using data analytics. You also will learn managerial skills that are in high demand globally.
Identify and formulate business problems or opportunities with data analytics.
Communicate these effectively with senior managers and other data scientists in your organization.
Produce coherent and relevant analyses
Turn the results into actionable tactics and strategies for success
Start Date
Late August
STEM-Designated
International students on an F-1 visa may be eligible for a 24-month extension of post-completion OPT to work in the U.S.
Entrepreneurial mindset and faculty
Learn from world-renowned thought leaders and innovators at a top school of business who will teach you to combine a data scientist's skill set with an entrepreneur's mindset.
Customizable
Tailor your experience to your specific career interests with 12 degree credits spent on electives of your choice.
57% Women
83% International
55% Domestic Students of Color
Average GPA: 3.31
Average Work Experience: 1–2 Years
Learning Goals
By the time you complete your degree, you will build skills in five distinct areas.
Enterprise Strategy
You'll understand the role that advanced analytical techniques can play in achieving goals within an organization. Learn to take into account the strengths and limitations of various analytical approaches, as well as the various consequences of strategic decisions.
Tools and Methods
Learn to integrate tools and analytical methods to maximize the value of data in an organizational context. You'll be equipped to select appropriate tools and interpretive methods to ensure that the right approach is used at the right time.
Entrepreneurial Thinking and Acting
Understand and appreciate the complexities behind business and social problems. With solid training in technical and communication skills, you will be prepared to design and execute innovative and creative solutions based on data analytics in a variety of contexts.
Communication Skills
You'll be equipped to not only understand the results from advanced analytical techniques, but to also summarize them appropriately for a variety of audiences. Learn to make a logical and persuasive case regarding the value analytics in particular business situations.
Teamwork and Collaboration
As a Babson MS in Business Analytics graduate, you'll value diverse perspectives and skills within a team and you'll be equipped to work collaboratively in analytics projects.
Master's in Business Analytics Curriculum
Learn how to creatively solve big-picture business and social problems with data-driven solutions. The MSBA curriculum consists of 18 required core credits and 12 elective credits, including Babson's signature action-based learning. With coaching from a faculty member, you and your team will consult for an organization and present your work to company executives at the end of the semester.
Entrepreneurship, Analytics, and Strategy of the Firm. This cornerstone course combines our foundational approach to entrepreneurship with an introduction to how individuals and firms create opportunities using analytics.
Machine Learning for Business. Gain a practical, thorough overview of cutting-edge tools in machine learning with a hands-on approach to implementation.
Marketing Analytics. Learn the foundations and latest advances in marketing analytics.
Modern Econometrics for Business. Using an experiential learning approach, this course equips you with a wide variety of modern tools in prescriptive analytics, from business experiments to regression discontinuity. The course also covers time series analysis and forecasting with a hand-on approach using applications from the world of business.
Programming for Business Analytics. Learn the latest advances in information technologies from data management to information systems, as well as Python, the fastest growing tool in business analytics.
Storytelling / Communication with Data. Polish the foundations of your visual, verbal, and speaking skills to communicate data-driven insights. Become skilled with data visualization tools.
Consulting Field Project
Cognitive Technologies
Deeper / Advanced Machine Learning
Technical Operations Research
Clouds, Platforms, and Networks
Decisions
Digital Marketing
Economic and Financial Forecasting
Enterprises 2.0: Building Social Networks
Financial and Macroeconomics Data Analysis
Health Economics
Marketing Research and Analysis
Strategy & Tactics of Pricing
Supply Chain Management
And more
Working as part of a business consulting team, you will execute analytical tasks and present your findings to the organization's senior management.
Gain the in-demand analytical skills that employers are seeking
Babson's Master's in Business Analytics curriculum is built with direct input from employers, ensuring you'll learn the right skills to stand out in the job market, including R, SQL/no SQL, Tableau, and marketing analytics certifications.
Master cutting-edge big data analytics tools
On your journey to becoming a data scientist, you'll learn to use advanced analytical techniques to support organizational goals and strategies. You'll also gain a deep understanding of prescriptive analytics, predictive analytics, cognitive technologies, machine learning, marketing analytics, and information technology. Prescriptive analytics is a core strength of the Babson experience and often rare in other programs.
Develop data storytelling and communication expertise
All graduates of Babson's MSBA program are skilled at summarizing and communicating insights for different audiences using visual, oral, and verbal methods. You also will learn how to make a logical, clear, and persuasive case for or against the value of using analytics.
Optimize Your Potential with a Master's in Business Analytics
Babson graduate alumni have been hired for analytics roles at organizations including: Barton Associates Inc., Clarks, Court 16 Tennis Remixed, DraftKings, ESAI Energy LLC, Fidelity Investments, Forrester Research, Global Partners LP, Hawk-Eye Innovations, L37 Ventures, PwC, PACCAR Parts, ProfitWell, SAS Institute Inc., Thrasio, World Wide Technology and more.

What MSBA Graduates Are Doing
Analyst, Data Analytics & Insights
Analytics Client Manager
Associate SEO Strategist
Baseball Systems Operator, Tracking Technology
Business Analyst
Chief of Staff
Customer Operations Data Analyst
Customer Relations Advocate
Data Analyst

Healthcare Account Executive
Inside Sales Support
Marketing Associate
Product Manager
Sales and Operations Coordinator
Senior Associate Deal Advisory
Senior Pricing Analyst
Senior Solutions Advisor
Get to Know Your Professors
Babson's MSBA faculty are experts in big data, artificial intelligence, prescriptive analytics, health economics, and more. They're award-winning educators, prolific researchers, and published authors. Most importantly, they are educators who put their students first.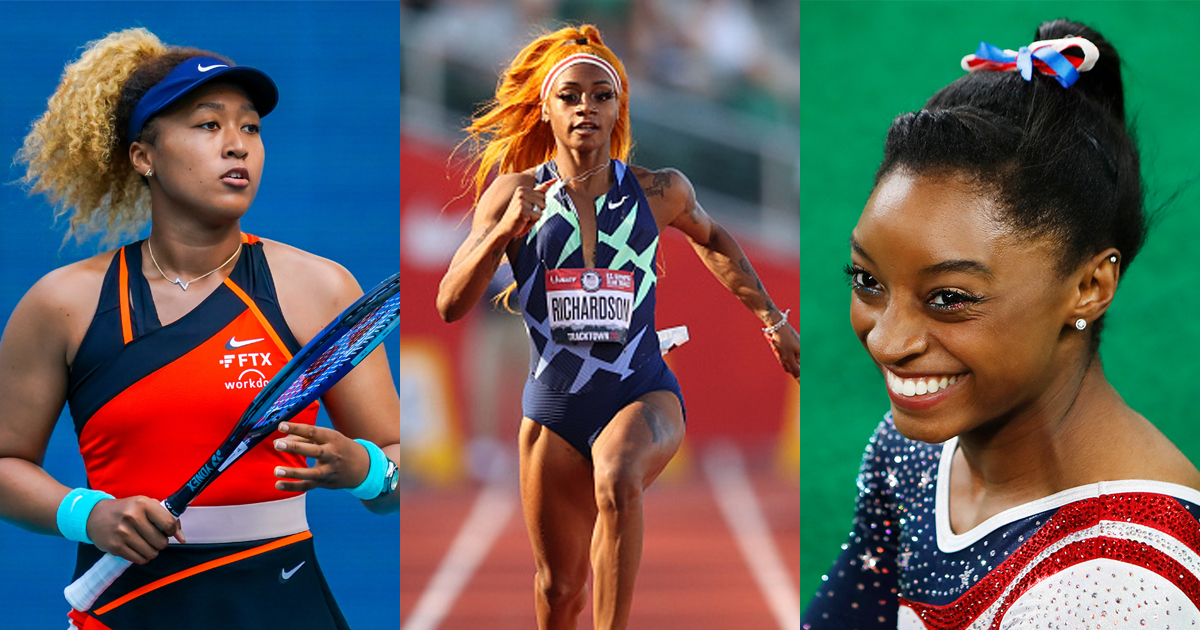 Assistant Professor Nada Hashmi and Nam Nguyen MSBA'22 analyzed more than 3 million tweets about three world-class athletes, focusing their research on the ongoing stigma of mental illness.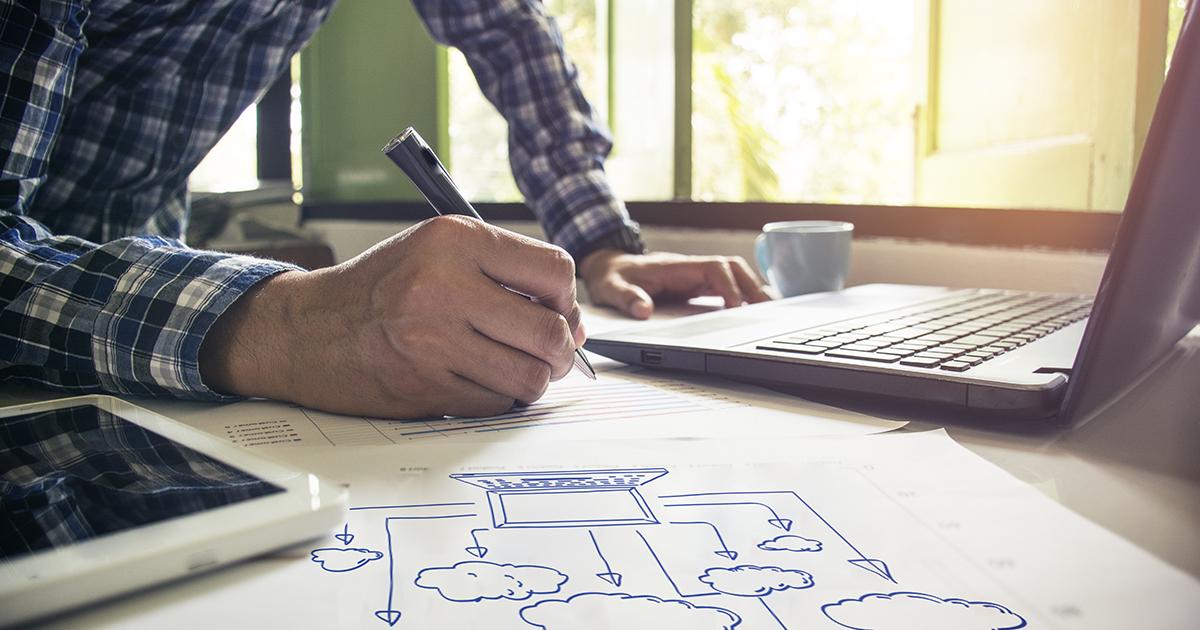 Research from Professors Sal Parise and PJ Guinan show that digital transformation relies on the ability to capitalize on opportunities presented by the modern digital ecosystem.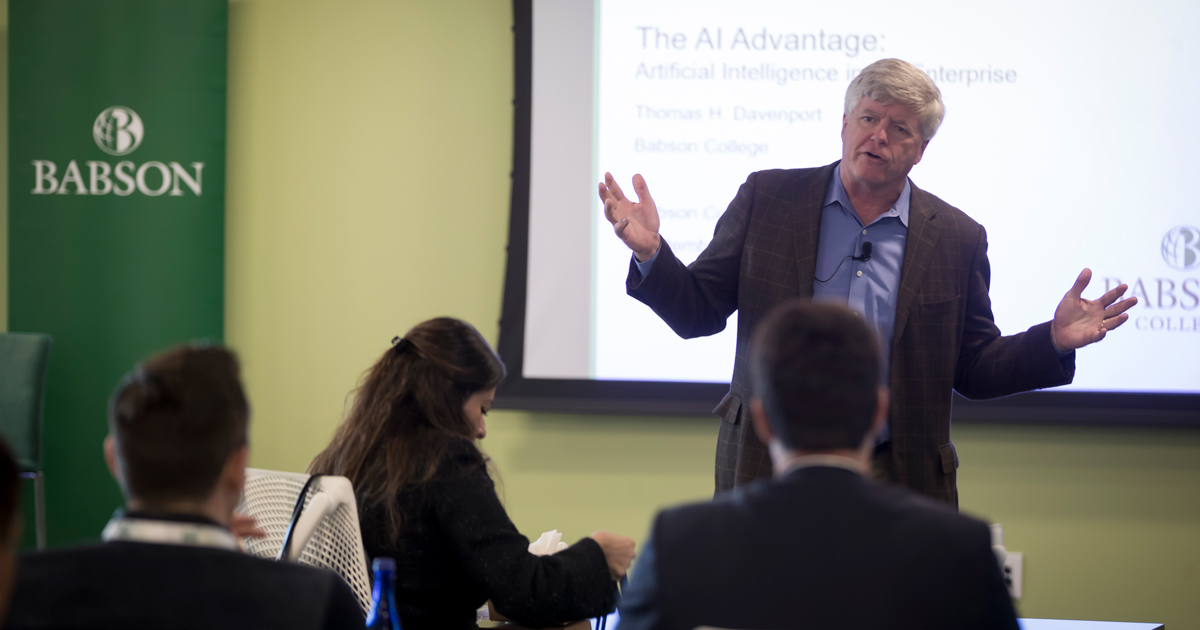 Artificial intelligence powers everything from e-commerce chatbots to retirement planning. Professor Tom Davenport weighs in on how to kickstart AI projects, and why humans aren't going away.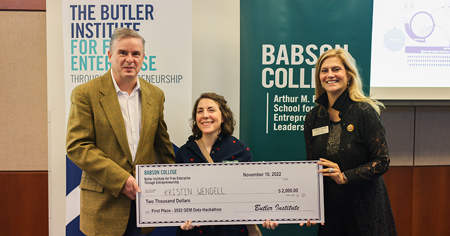 Your Future Classmates
MSBA students are driven by a broad range of career objectives, but they share a common goal to become the analytics leaders of tomorrow. See how Kristin Wendell '07, MSBA'23 won first place at Babson's second annual GEM Data Hackathon and demonstrated that people can "catch" the entrepreneurship bug and therefore increase job creation simply by being around other entrepreneurs.
Read Her Story
Looking for Advice?
We've collected our best graduate school advice to help make the process of deciding between programs a little easier.
Take the Next Step
Position yourself as an invaluable resource for connecting an organization's big data and big decisions.
Babson can help you get started.