Babson Boston provides opportunities for students, alumni, faculty, staff, as well as corporate and nonprofit partners, to learn, gather, collaborate, and innovate through graduate-level courses, special programming, and networking events.
Located at 100 High Street, the classroom and convening spaces are in-city complements to the main residential Babson campus in Wellesley, extending the ways in which our community can both strengthen and leverage the entrepreneurial ecosystem that is flourishing in the city of Boston. Our drop-in coworking space provides alumni with a place to network, brainstorm, and collaborate right in the heart of the financial district. Feel free to stop by for information about our program offerings or to tour this incredible extension of the Babson community.
Explore Programs Offered at Babson Boston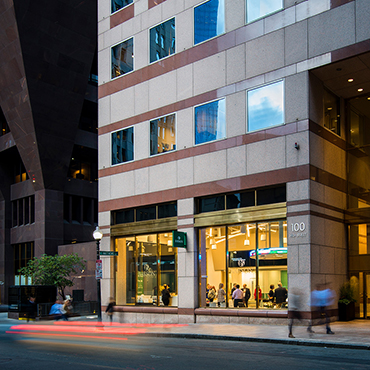 Part Time MBA for Working Professionals
Babson's Part Time Flex MBA is designed with your work/life balance in mind. Build the entrepreneurial mindset, strategic management skills, and global network you need to move forward professionally.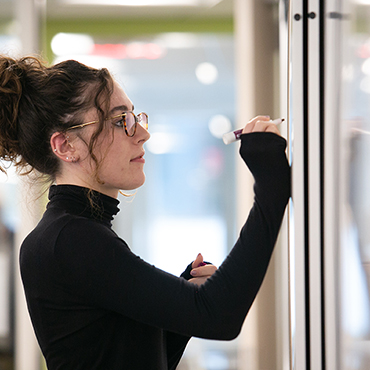 Certificate in Advanced Management
Whether you enroll as a working professional or a full-time student, this highly customizable program will give you uncommon flexibility to shape your education. Choose from Babson's diverse and challenging graduate courses to construct a personalized business management certificate that matches your unique educational and professional goals.
100 High Street, Boston MA