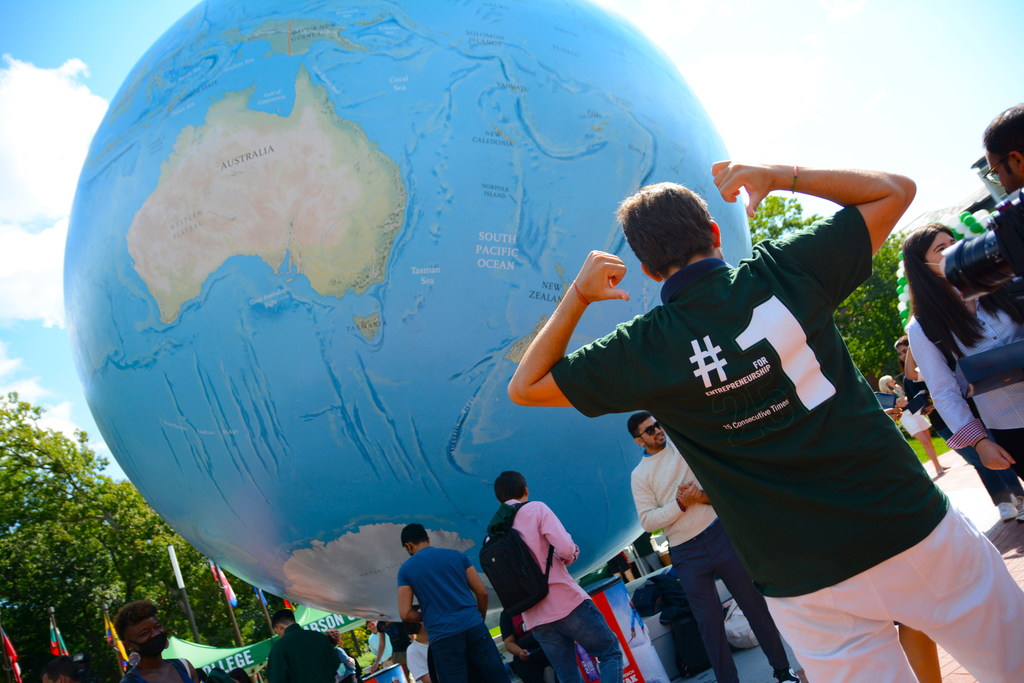 College Rankings & Accolades
The Leader in Entrepreneurial Business Education
To Babson, rankings mean so much more than just numbers. Each is a reminder for the Babson community to continue to innovate and to lead fearlessly. We know the world needs entrepreneurial leaders, and Babson has the methodology and approach to make that happen.
It's how Babson was named the best college for business majors (Money magazine) as well as the number one ranked college for entrepreneurship for 30 consecutive years (U.S. News & World Report).
The proof is with our students, as they have helped Babson earn the #9 spot on Forbes list of the top 25 colleges for highest-earning graduates.
Babson College learners are different and determined to be entrepreneurial leaders in any given situation. It's why the College has held the #1 entrepreneurship ranking for both its undergraduate and MBA programs for more than two decades, and why the legacy and spirit of Roger Babson, the institution's founder, remains strong in our staff, faculty, and students.
Babson Entrepreneurship Ranking
Why Is Babson the Best in Entrepreneurship?
Entrepreneurship education started at Babson more than 100 years ago and we've been perfecting it ever since. Our faculty, who have a mix of research expertise and practical experience, are the leading minds on entrepreneurial leadership and prepare entrepreneurial leaders at every level—undergraduate, graduate, executive, and even other educators—to create economic and social value everywhere.
Learn More About Entrepreneurial Leadership
The Value of a Babson Education
Is Babson College a good school? What makes a "good" school is relatively subjective; what's good for one student may not be good for another. Rankings do, however, offer some guidance. For example, if you're looking for value, Babson routinely ranks #1 for salary potential and return on investment. Plus, in 2022, Georgetown University Center on Education and the Workforce (CEW) ranked Babson #9 for ROI 40 years after enrollment with alumni having a net present value of $2,242,000.
Babson is the #2 ranked school in all of New England for value, beating out the likes of Harvard and MIT, and #13 across the entire U.S. (Money magazine, 2022).
Babson is ranked among the top 100 most selective colleges in the U.S. (U.S. News & World Report).
Forbes also ranked Babson among the top 50 best performers on its new College Financial Grades list (Forbes, 2022).
Babson is ranked 6th overall for mid-career pay and is only behind Princeton, MIT, the U.S. Naval Academy, Harvey Mudd, and Stanford. (Payscale, 2023)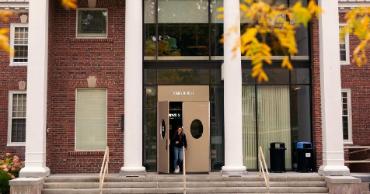 Undergraduate School
You have big ideas and big dreams. At Babson, we teach you how to find the opportunity in every challenge and turn those ideas into real innovations. By focusing on entrepreneurial leadership, we're preparing our students to go from today's learners into future leaders.
Graduate
Create something out of nothing. Embark on the life-changing journey to a new career path. Make your business soar to new heights. All this and more is possible at the F.W. Olin Graduate School of Business, where entrepreneurial leaders are fueled by equal parts passion and action.
WSJ Ranks Babson College 10th Best College in America
With its impressive student outcomes, Babson rates among the nation's elite schools in the WSJ/College Pulse 2024 Best Colleges in the U.S. rankings.
Read More
Babson College Forbes Ranking
Forbes recognized Babson as the #1 undergraduate school for international students (2017–2018), beating out Harvard, MIT, and Yale. The ranking is based on multiple factors, such as six-year graduation rate, full-need aid or need-blind admission policies, access to popular majors, size of the international student body, and more.
#9
ROI 40 years after enrollment – Georgetown University Center on Education and the Workforce, 2022
#21
Best Online MBA Programs – Fortune Education 2021 (MBA)
#31
Best Online MBA Programs – U.S. News & World Report (MBA), 2022
#46
MBA program worldwide – Financial Times 2021 (MBA)
100
Top graduate colleges ranked by startup founders – PitchBook Universities (2022)
#2
for number of International Students for 2022/2023
#1
for total number of Education Abroad Students on all duration programs for 2021/2022
#1
for total number of Education Abroad Students on mid-length duration programs for 2021/2022
#3
for total number of Education Abroad Students on short-term programs for 2021/2022
Babson's rankings within its Carnegie classification (Special-Focus Institutions)
Learn More About Babson
See how Babson has spearheaded entrepreneurship education for 100+ years and meet the people leading us into the next century.