Business Leaders Are Born at Babson
As one of the nation's leading undergraduate business schools, Babson uniquely gives students a strong business foundation through a unique combination of experiential learning and a curriculum that blends business fundamentals with the liberal arts and sciences.
The foundation in business and the liberal arts and sciences that you'll gain through Babson's core curriculum will prepare you to lead and innovate in the business world after graduation. If your aspirations are to one day take on a C-suite role at a top company, start your own venture, or anything in between, the undergraduate business essentials you'll gain at Babson will prepare you for your career, no matter what role or industry you choose.
Gain a Strong Business Foundation that Will Set You up for Success
Our core requirements ensure that every student is career-ready by the time they graduate from Babson. While our courses in the liberal arts, sciences, and business will give you the skills and knowledge you need to be an informed leader and decision-maker, our focus on experiential learning across the curriculum will allow you to learn more by doing. Through uniquely collaborative projects that involve faculty mentorship and real-world scenarios, our students are empowered to take action as business and entrepreneurial leaders.
Build Your Network
100% of students get the experience of interacting with business leaders
Prepare to Launch Your Career
99.5% of 2021 graduates were employed or continuing their education within six months of graduation
$62,525
Earn a Strong Return on Your Investment
$62,525 average annual starting salary for 2021 graduates
Based on a knowledge rate of 85%.
Core Requirements in Business
As a part of our innovative academic experience, Babson students are expected to complete core requirements in business in parallel to requirements in the liberal arts and sciences. Throughout your Babson journey, you'll be expected to take core courses across the business disciplines—from Accounting and Finance to Marketing, Operations, and Analytics—to develop your business knowledge and acumen. Our hands-on learning courses—Foundations in Management and Entrepreneurship (FME) and the Advanced Experiential course requirement—serve as bookends to your business education, where you'll be able to grow, learn, and apply your business knowledge.
By the time you graduate from Babson, our business program will have you prepared for a successful career. Our curriculum is designed to balance experiential and theoretical knowledge that will prepare you for any business context. Explore the courses you'll be taking throughout your Babson journey below.
Business Foundation Courses
The business courses you'll most likely take in your first year will equip you with knowledge and experiences you can find only at Babson. You won't just be studying the dynamics of the business world—you'll be at the center of it. Not only will you get the hang of accounting and business analytics, but you'll launch and manage a real business with your peers under faculty supervision. By the end of your first year, you'll already have a leg up on other business school graduates by having firsthand experience in business and entrepreneurship.
Foundations of Management and Entrepreneurship (FME 1000 and FME 1001)
Financial Accounting (ACC 1000)
Foundations of Business Analytics (AQM 1000)
Foundations in Management and Entrepreneurship (FME 1000/FME 1001)
Babson's yearlong Foundations in Management and Entrepreneurship (FME) course, which will ground your business education during your first year, will require you to run and manage a business venture with a group of your peers. Throughout the FME course, you'll learn to collaborate with internal and external stakeholders, take risks, and manage the operations of your business with the support of two expert faculty members and upper-class student mentors. The FME experience gives you the opportunity to fail, grow, and succeed in business, leaving you with invaluable lessons you can take with you throughout the rest of your Babson journey and beyond.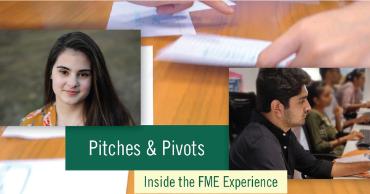 Learn more about firsthand student experiences in the FME course.
Core Business Courses
Babson students are expected to take core business courses after their first year that will serve as building blocks to their advanced business courses and beyond. While developing skills and experience in business and entrepreneurship through FME, you'll be thrust into the study of core theoretical and practical applications of each facet of business you'll need to succeed after graduation.
Business Law and Ethics (LAW 1000)
Managerial Accounting (ACC 2002)
Operations Information Management (OIM 2001)
Information Technology (OIM 2000)
Principles of Marketing (MKT 2000)
Principles of Finance (FIN 2000)
Principles of Microeconomics (ECN 2002)
Principles of Macroeconomics (ECN 2000)
Advanced Business Courses
Our advanced business course requirements center on experiential learning once again as an opportunity for you to practice and advance the business knowledge you've accumulated throughout your Babson career. Through our Advanced Experiential course requirement, which you'll complete in your third or fourth year, you'll dive deeper into skills in strategy, sales, operations, marketing, and human capital through external collaborations and faculty guidance, preparing you for all that you need to succeed in the future.
Strategic Problem Solving (STR 3000)
Advanced Experiential Course*
*You may select one of several courses to fulfill this requirement.
Affordable Design and Entrepreneurship (ESP 4515)
Using sustainable business models and culturally appropriate design choices, you'll partner with communities in India, Ghana, Morocco, and Alabama to test innovation concepts that promote income generation and fulfill daily human needs. A joint offering by Babson and Olin College, you'll work in cross-functional teams with Olin studies to integrate core elements of user-oriented collaborative design and engineering design with entrepreneurial opportunity shaping and venture strategy.
Management Consulting Field Experience (MOB 4572)
Apply principles that you learn in the classroom to real-world consulting projects. You'll work in student teams to serve as a consulting group for a sponsor company, and meet with the managers of the company to analyze their problems and explore possible solutions. By the end of the course, you'll work with your peers to write a formal report and a presentation to the sponsor company with your group's recommendations.
Retailing Management (MKT 3540)
Get familiar with all of the major decisions retailers make, from developing strategies to buying to financing. Retailers interface with the ultimate consumer as well as with suppliers, and have to make investments in real estate and solicit funds from the investment community. Importantly, most of the major retailers in the United States are involved in multichannel strategies that involve selling over the internet. Through experiential learning exercises, you'll be at the center of retail management, inventory, e-commerce, and more.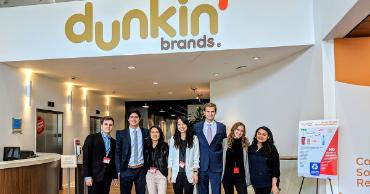 Learn about firsthand student experiences in Advanced Experiential courses.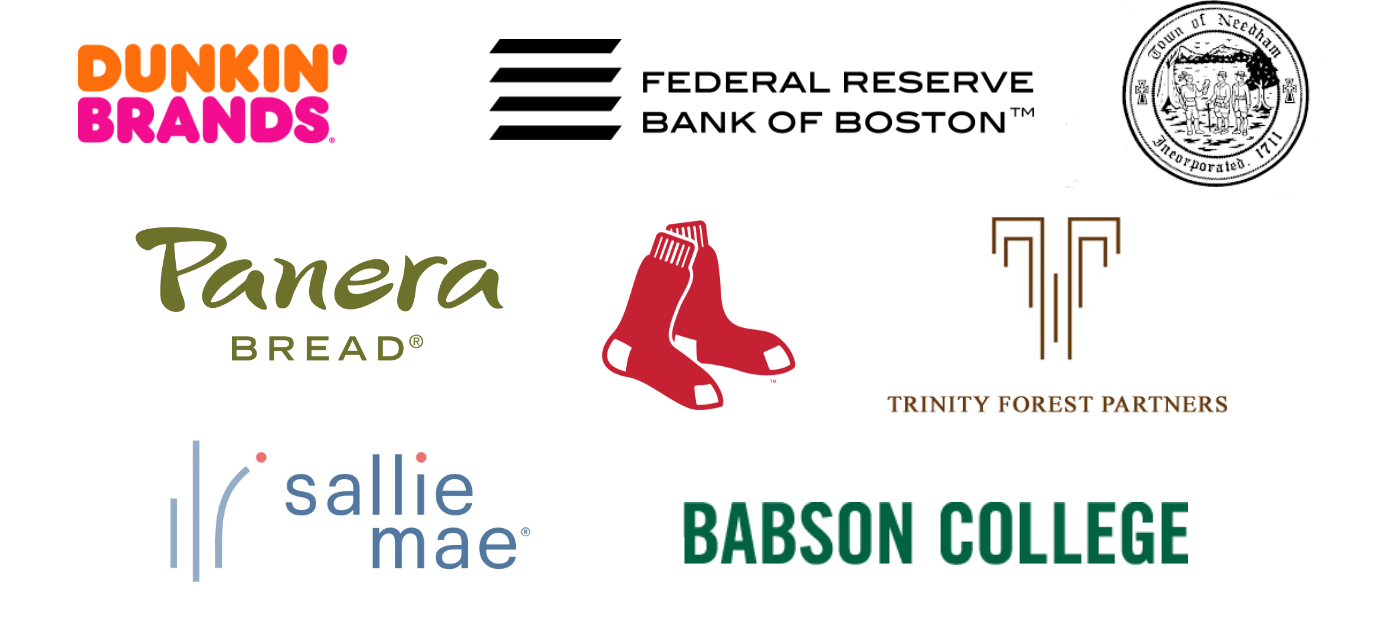 SAMPLE COMPANIES OUR STUDENTS HAVE WORKED WITH
Our Business Curriculum Is a Springboard for Success
You'll find Babson alumni across all corners of the business world, leading and innovating at top companies and creating their own business ventures. After attaining a strong foundation in business skills and knowledge through our curriculum, the majority of Babson graduates go on to top companies immediately after graduation. Many go on to become successful business leaders and entrepreneurial leaders in traditional and emerging industries.
Or Start Your Own
Most of our alumni go on to launch business careers at top companies immediately after graduation, though many eventually continue to launch their own entrepreneurial venture.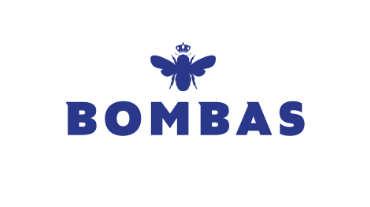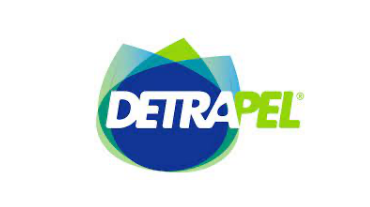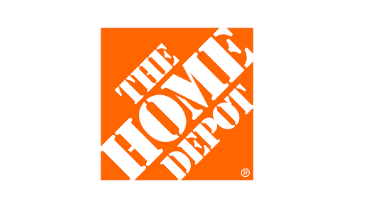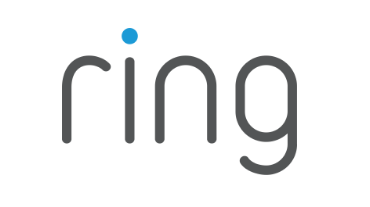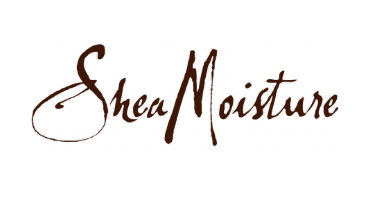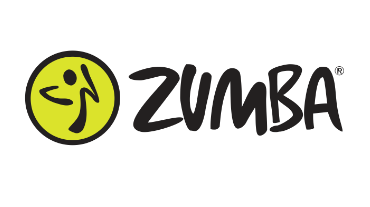 You May Also Be Interested In: