Blended Learning MBA in Miami
Earn a top-ranked MBA while balancing your personal and professional life. Advance your career with practical courses in business management and entrepreneurial leadership that you can put into practice immediately. Grow your network with a cohort of impressive peers and engaged faculty.
#1
MBA in entrepreneurship for 30 consecutive years
U.S. News & World Report
5,000+
Babson alumni in Latin America, many of whom focus in family business and entrepreneurial ventures in Miami
$163,044
Average alumni salary 3 years after graduation, according to Financial Times' 2021 Online MBA ranking.
No GMAT/GRE? No problem. There is no GMAT/GRE requirement.
Next App Deadline
January 10
Test Requirement
No GRE/GMAT Required
Avg Work Experience
9 Years

Earn an Entrepreneurial MBA in Miami
Babson's Blended Learning MBA combines real-time online classes, face-to-face sessions in Miami, and virtual collaboration with peers and professors. Each Miami cohort stays together throughout the curriculum, completing approximately half of the course work online. Explore courses in special topics such as entrepreneurial growth, global enterprising, and social innovation.
Start Date
Late August
Make-It-Happen Mindset
Classes focus on experimentation and analysis, helping you develop an entrepreneurial mindset you can use to solve complex problems right away.
Miami Hub
Face-to-face sessions with Babson faculty are held three times each semester, from Thursday through Sunday, at our Brickell Avenue campus in Miami.
Find Your Balance
Plan to spend 25 hours each week on class discussions, readings, and group work. There is no course work during the summer.
Designed for Working Professionals
Complete 46 credits in 21 months while still working full time.
53% Women
70% International
78% Domestic Students of Color
Average GPA: 3.21
Average Work Experience: 9 years
There's more than one way to fund your MBA
Find out how much you can save on your tuition through options like advanced standing credit opportunities and merit-based scholarships available exclusively to Blended Learning Miami applicants. As a part-time student, Babson's Tuition and Financial Aid Office works with you to review your financing options and find the best fit for you to make your degree a reality.
If you're a Babson alumni you can save 20% on tuition. Or, if your company is part of the Babson Strategic Alliance program, you and your colleagues receive a 15% discount on tuition. Find out if your organization participates and, if not, how to join.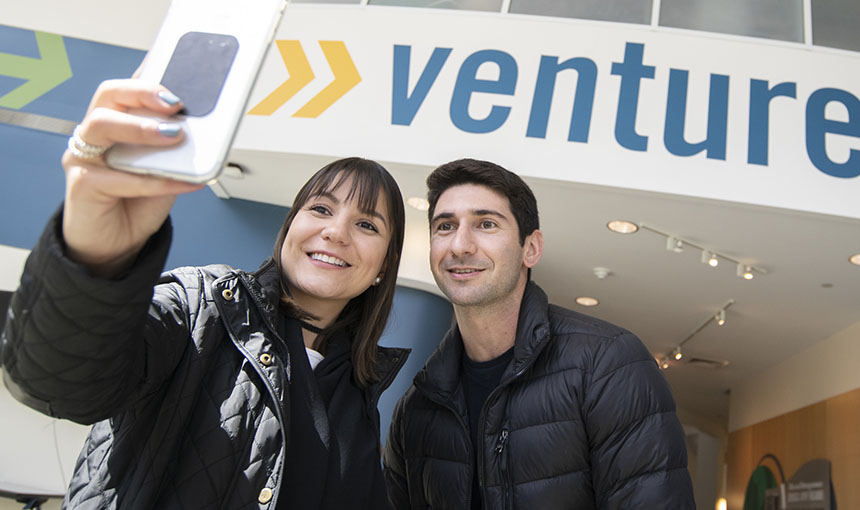 The Student Experience - Mariana Yepes MBA'20
Recent graduate Mariana Yepes says Babson was a natural choice for her to learn more about entrepreneurship and help grow her family's business.
Watch The Video

Optimize Your Potential with an Entrepreneurial MBA
Alumni of Babson's working professionals programs are making an impact in companies of all types and sizes, including Accenture, Apple, BRF, Idico, Johnson & Johnson, Mastercard, Microsoft, Natura, Ole Communications, Salesforce.com, Visa, Walmart de México y Centroamérica, and more.

A Peek Inside the Babson Classroom
Babson Miami MBA Alumni emerge front and center in the midst of a thriving entrepreneurial community, full of enormous opportunity and the resources and experience to seize it.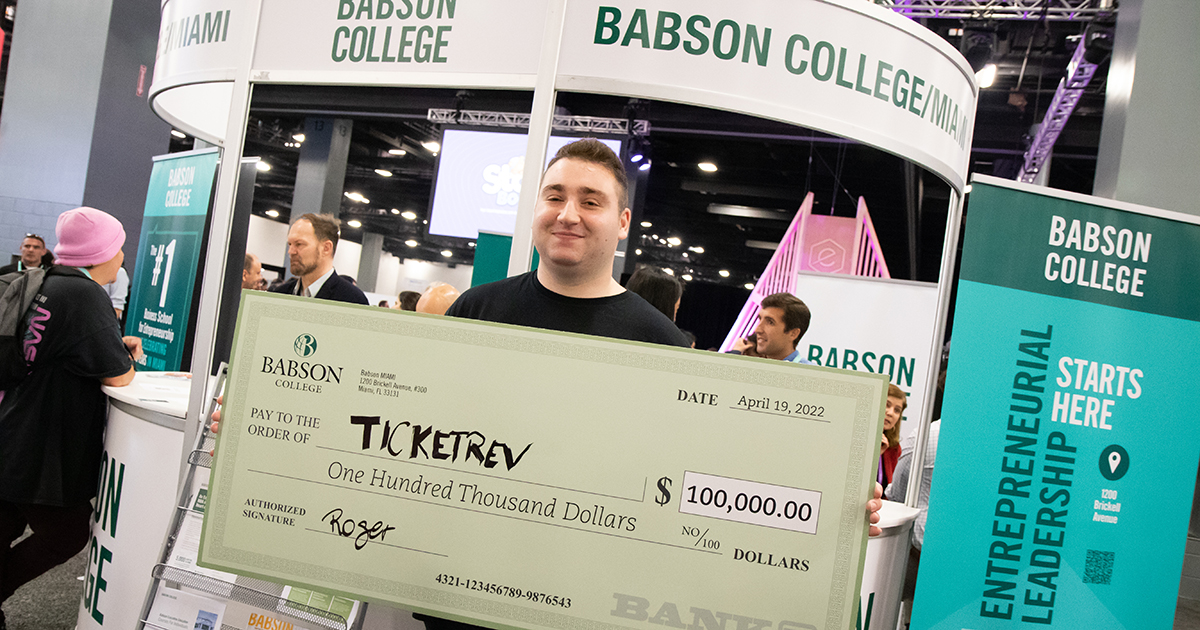 Jason Shatsky '21 is no stranger to Babson College pitch competitions, but with $100,000 on the line, Shatsky came prepared.
Gustavo Trindade MBA'17, the director of Babson's Blended Learning MBA, has seen Miami grow into a thriving entrepreneurial ecosystem where Babson alumni succeed and contribute. Discover what makes Miami different.
The Babson Blended Learning MBA Miami program will be well represented in its backyard at eMerge Americas, the largest tech and entrepreneurial conference in Miami.
Looking for Advice?
We've collected our best graduate school advice to help make the process of deciding between programs a little easier.
Take the Next Step
Ready to accelerate your career with a Babson MBA? Let us help you get started.