Babson Build
The Entrepreneurship Program for University Students
Babson Build is an experiential program designed to help university students think and act entrepreneurially. With dedicated tracks for both undergraduate and graduate students, programming built on Babson's one-of-a-kind Entrepreneurial Thought & Action® methodology, and a cohort of international, innovative peers, Babson Build is a program unlike any other.
Come live at Babson College for either a one- or two-week session in July. Embrace Babson's make-it-happen mindset and gain the tools you need to thrive as an innovative, flexible, creative, out-of-the-box thinker.
Babson Build By the Numbers
All figures are from the 2019 Babson Build program
Your Most Innovative July Ever
Get a taste of the No. 1 ranked entrepreneurial experience our many successful alumni received when they were Babson students. Learn from the same faculty as Jamie Siminoff '99, who sold his startup, Ring, to Amazon for $1 billion, brothers David '05 and Andrew Heath MBA'12, whose high-end sock startup, Bombas, has revenues exceeding $100 million, and 10 other current students or alumni who have pitched their ventures to national TV audiences on "Shark Tank."
Outside of class, live and learn with innovative peers who come from around the world. Take advantage of nearby Boston and Cambridge for their rich history, nightlife, shopping, and sightseeing. By the conclusion of Babson Build, you will have a lasting network of international friends you won't find anywhere else.
Entrepreneurial Thought & Action®: The ET&A session will explore entrepreneurial thinking and how it impacts behaviors that lead to entrepreneurial action. We will emphasize entrepreneurship as a way of thinking and acting that goes beyond the traditional discipline boundaries as we know them today. Examine how entrepreneurs act under increasing levels of uncertainty. There are often two choices when preparing to navigate an uncertain future. You can predict what will happen in the future or you can create the future. We'll talk about the need to be able to do both.
Developing Powerful Ideas: This session identifies an iterative process for launching a venture focused on market tests and experimentation in the marketplace. This approach combines both the creation and prediction sides of Entrepreneurial Thought & Action® to identify low-cost means of testing your opportunity, learning from the test, and then reshaping the opportunity to take the next, larger test.
Designing Your Business Model: This session introduces design thinking as an approach to entrepreneurial action and innovation. Design thinking is a resource for opportunity identification, product and service development, and venture strategy formulation. Using a video case, we examine a social venture through the lens of design thinking to consider challenges in creating value for customers/users and requirements when undertaking an innovation process.
Marketing for Entrepreneurs: A practical guide for those who are interested in launching new ventures, this session is interdisciplinary and will cover topics ranging from strategic marketing to finance and leadership. Participants will receive hands-on guidance and instruction as they refine a business plan, articulate the value proposition of an opportunity, and formulate a strategy to achieve enduring success in a realistic context.
Raising Resources: New ventures or existing companies pursuing new opportunities typically require resources. Entrepreneurial finance looks at the type of funding sources available at different stages of a venture's life. Financing events occur in stages and are matched to milestones the venture plans on achieving. New ventures run into trouble when they are undercapitalized, but counter-intuitively, also can have problems when they are overcapitalized. This session will examine the interplay between capital needed, valuation of the organization, and strategy.
Managing Growth: Participants will study the challenges and opportunities associated with entrepreneurial management and growth. We will focus on the decisions of high-growth owners/managers in recognizing and choosing opportunities, obtaining and allocating resources, challenging and directing personnel, and adapting personal goals and corporate strategies to changing personal business conditions. In this process, participants will examine management challenges for companies that are preparing to become public.
Negotiations: This session explores the many ways that managers and entrepreneurs think about and practice conflict resolution—with peers, bosses, subordinates, suppliers, customers, outside agencies, friends, neighbors, and even family members. Even though many workplace interactions are not defined as a formal "negotiation," this skill is both a critical managerial capability and the foundation of successful conflict resolution in daily life. The session features active participation in negotiation simulations and exercises, as well as thoughtful application of theory. Participants will have the opportunity to learn more about their negotiating preferences and the consequences of the choices they make. In addition, they will be asked to accept and offer feedback on negotiation behavior that they demonstrate and observe.
Power Pitching: This concluding session integrates the content and experiences from the program. Students make Rocket Pitches which are critiqued by the faculty and peers. The objective is to strengthen students' venture concepts, addressing value proposition, business model, action plans/future planned experimentation in the market, and resource requirements.
Entrepreneurial Thought & Action®—Innovation & Creativity: Entrepreneurial Thought & Action® best describes the mindset and behaviors of entrepreneurs who can think and act not only as a rational scientist, but also as someone who can lead and navigate creatively in uncertain environments. Entrepreneurs understand that the traditional scientific method of analyzing and then acting does not always work when faced with business problems in an environment that has high levels of uncertainty. It requires a mode of thinking long popularized by serial entrepreneurs and innovators—to act, learn, and build. This is the essence of ET&A™—to act your way into tackling unknown problems with unknown solutions.
The Entrepreneurial Journey—Start to Scale to Exit: Globally, the most common forms of financing entrepreneurial ventures are family and friends. While those are great starting points, these forms of funding do not really bring in other key resources—access to talent, business networks, and mentoring. Moreover, the ability to raise external financing often validates the idea and converts the idea into an opportunity. Most importantly, this sets the entrepreneurial team on a disciplined path toward growth and perhaps an eventual exit. Understanding this journey is key to building scalable businesses.
Innovation Dynamics and Disruption: Innovation is very democratic. Startup firms with very little resources are able to disrupt incumbent firms with lots of resources. We have seen this happen across almost all industries. Understanding the nuances of this phenomenon is very helpful for entrepreneurs to enter and grow inside even the most challenging industries. In some situations, the incumbents may respond vigorously to new entrants. But, for the most part, entrepreneurs have the ability to either stay under the radar or outwit the incumbents.
Business Model Innovation—Borrowing from Other Industries: One of the most prevalent forms of innovation is cross-industry pollination of ideas and solutions. Yet, business school students are very reluctant to copy and replicate successful business processes and models. This usually stems from their academic training and obsession to find "unique" business value propositions and to constantly innovate and change things.
Growing Pains—The Challenging Path to Increase Valuation: This session explores the challenges and opportunities associated with entrepreneurial management and growth. We will focus on the decisions of high-growth owners/managers in recognizing and choosing opportunities, obtaining and allocating resources, challenging and directing personnel, and adapting personal goals and corporate strategies to changing personal business conditions. There are a myriad of important issues for rapidly growing companies, including building leadership capabilities, forming early-stage strategic alliances, learning how to compete in a complex marketplace, establishing and communicating vision, cash planning, and maintaining the entrepreneurial spirit in a growing organization.
Digital and Agile Marketing for Startups: Over the last decade, the landscape of marketing has shifted significantly toward digital tools and agile methods. Starting with the foundational aspects of segmentation, targeting, and positioning, this session will examine the penetration of these tools and methods into a variety of marketing activities like attracting, retaining, and building individual relationships and managing customer communities.
Scaling-Up Operations—Building Deep and Distinctive Capabilities: The world does not have a startup problem. It has a scale-up problem. For instance, only about 10% of nearly 6 million firms in the U.S. have more than 20 employees. In Brazil, 99% of all firms have less than 50 employees. There are many benefits for enterprises to scale—they innovate more, they are more productive, they pay better employee benefits, etc. Luckily, one can learn the methods and the tools and acquire the skills to scale. Finally, at the firm level, all entrepreneurial ventures are about constantly pivoting from one business model to another until they find the one that can be profitably scaled.
'Shark Tank'—Articulating Opportunities to Attract Resources & Funding: "Shark Tank" is a very popular reality TV show in the U.S. Many Babson students—including David Zamarin '19, Abby Speicher MBA'15, and Jamie Siminoff '99—have pitched their entrepreneurial ventures on "Shark Tank" and some have received funding from famous investors on the show. The entrepreneurial journey of finding the innovation opportunity, articulating the opportunity, and finding resources is a process that all entrepreneurs have to undertake. During Babson Build, all participants will work in diverse teams to identify, filter, develop, and articulate an entrepreneurial opportunity. This will culminate in a 10-minute "Shark Tank"-style presentation to the entire audience at the end of the week.
The Babson Build program was a life-changing experience for me. It was a chance to learn and work together with students and entrepreneurs from every part of the world, who encourage you to leave your mark on the world.
– Joaquín Gonzalez Placencio, Student
Universidad del Desarrollo, Chile
A Transformative and Dynamic Experience
Get the authentic Babson College experience in just one or two weeks with Babson Build. Live and learn on campus and grow your network with innovative, international university students just like you.
Get to Know Your Professors
Faculty Directors Andrew Zacharakis and Jay Rao share what gets them excited about Babson Build and why they look forward to welcoming hundreds of participants to Babson each July.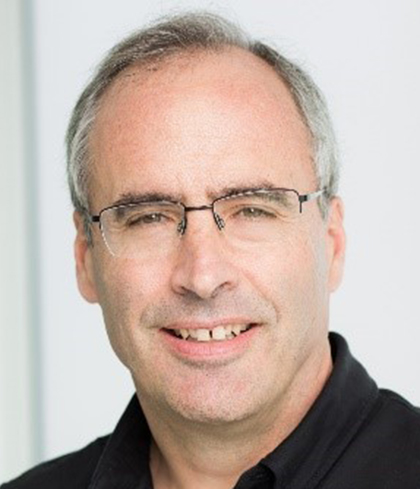 Professor Andrew Zacharakis, Faculty Director, Undergraduate Babson Build
"The most exciting thing about Build is that it brings together students from around the world. They form cross-country teams to pursue opportunities. This diversity leads to new insights and opportunities that you might not get within your home university."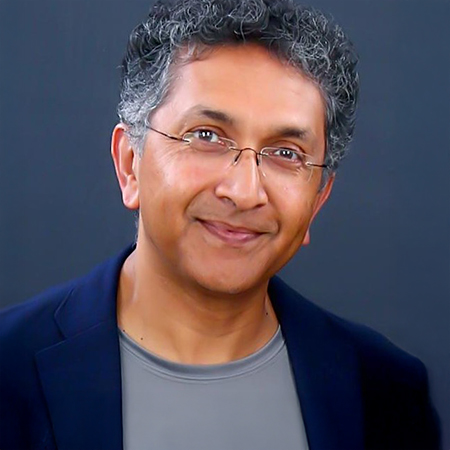 Professor Jay Rao, Faculty Director, Graduate Babson Build
"Babson has a unique lens to the world. We focus on changing the competitive landscape with limited resources. Babson Build gives you the secret sauce of how to impact change and solve some of the toughest world problems with limited resources."
What is included in the program fee?
The program fee includes your tuition and program materials. In most cases, meals during the program are included. Some programs include accommodations. Travel and personal expenses are not included (such as alcoholic beverages consumed with meals, telephone, and other incidentals).
What accommodations are available, and what if I need to arrive earlier or stay later?
Please check the webpage for the program you are attending for information regarding what accommodations are included in your program fee.
For some programs, rooms are at the Babson Executive Conference Center. If accommodations are not available at the Babson Executive Conference Center, a suitable alternative will be provided. For student programs, such as Babson Build, participants will stay in dorms.
*Guests of the Babson Executive Conference Center that wish to arrive before the program begins or extend their stay should email Reservations or call +1-781-239-5816 to check rates and availability. Guests are responsible for the cost of extra nights.
Check-in time: 4 p.m. Check-out time: 11 a.m.
Amenities include complimentary Wi-Fi, fitness center, billiards, campus walking trails, dining room, lounge, and 24-hour access to a beverage break station.
What should I do if I have dietary restrictions?
We are happy to help make accommodations for all dietary needs. Our food options allow for most food restrictions. Please let your program manager know if you have specific needs, once you have registered.
What should I wear?
Business casual is appropriate for classes and activities at the Babson Executive Conference Center. As classroom temperatures can vary, we suggest layered clothing.
What is the closest airport?
Boston Logan International Airport is the closest airport to Babson College (approximately 15 miles from the center). Travel times can vary based on the time of day.
What is the best way to get to the conference center from the airport?
The best way to get to the conference center/college would be to use a Ride app, arrange for a private car/van service, or take a taxi. There are commuter rail and subway stations nearby as well, but, private transportation between stations and Babson College is required.
Car Services
Wellesley Carriage: A local Wellesley company (shared or private van/car service available)
GO Boston Shuttle: Use promotional code: Babson (shared or private van service available)
Knight's Airport Limousine: Use Group code: BABSON (private car or private van service only, good for groups of three to 10)
Taxis
Taxis are available at each terminal of Boston Logan International Airport. The cost is approximately $60–$100 USD
per trip, and it will take 30–60 minutes to travel to/from Babson depending on traffic and tolls.
MBTA Commuter Rail
The closest commuter rail stations are Wellesley Hills and Route 128/Westwood. Private transportation is needed between stations and Babson College.
MBTA Subway
The closest subway station is WOODLAND T on the Green Line. Private transportation is needed between the station and Babson College.
When is payment due and what types of payment do you accept?
For in-person programs, payment is due in full 60 days prior to the start date of the program.
If you register for a program with an early registration rate, payment is due by the early registration date. Please check the webpage for the program you are attending for the early registration date.
We accept credit card, check, or wire transfer payments.
Payment plan options are available for our in-person courses for individuals. For more details, please email Elizabeth Daniels or call +1-781-239-5333.
Do you offer discounts?
Discounts on Babson Academy courses are available for the following:
Alumni of Babson College (undergraduate or graduate)
Babson Collaborative members
Groups of three or more registering at the same time
Please email Elizabeth Daniels for more information and for discount codes before registering. In addition, please note that discounts cannot be combined.
What will I receive upon completion of the program?
Each program participant receives a certificate of completion. We invite participants to add the program to their LinkedIn profile. Note that a certificate will not be provided if there is insufficient evidence of participation.
Do you have translation for non-English speaking participants?
We do not offer translation in our programs. Although we do not require the TOEFL, all Babson Academy programs are taught in English, so it is a prerequisite that you speak, read, and write English proficiently.
What type of visa do international travelers need, and will you provide a visa invitation letter?
International travelers will need to obtain a B-1 temporary business travel visa. Once you have registered and paid in full, contact the program manager to provide you with a visa invitation letter.
What is your cancellation policy?
Registration changes must be requested in writing to Babson Academy.
If requested 30 days or more prior to the program start date:

Cancellations receive a 100% refund
Substitutions* are allowed, subject to a $250 administration fee
One-Time Transfers* allowed subject to a $250 administration fee, to be utilized within a one-year period

If requested 14-29 days prior to the program start date:

Cancellations receive a 50% refund
Substitutions* are allowed, subject to a $250 administration fee
One-Time Transfers* are not allowed

If requested 13 days or fewer prior to the program start date:

Cancellations do not receive a refund
Substitutions* are not allowed
One-Time Transfers* are not allowed
*Substitutions and transfers are subject to approval to ensure that participants and programs are suitable.