Full Time Certificate in Advanced Management (CAM)
In today's highly competitive global business environment, leaders with the capacity to motivate people and drive change have the greatest impact. This full-time business management certificate is designed to sharpen your entrepreneurial mindset, giving you an edge over your peers with the ability to make an impact on your organization, your community, and beyond.
#1
MBA in entrepreneurship for 30 consecutive years
U.S. News & World Report
#1
Entrepreneurship ranking, Northeast Graduate Programs
-Entrepreneur Magazine, The Princeton Review, 2023
A Highly Flexible Business Management Certificate
Get the skills needed to advance in your career in as little as one semester. Choose from dozens of courses available in person at Babson's Wellesley campus and build a program that directly supports you and your goals.
No matter what path you choose, you'll be equipped with the entrepreneurial mindset needed to change the world and the way it works, while allowing you to focus on a specific area related to your goals.
Advance Your Career with Courses that Support Your Goals
44,000+
Babson alumni added to your network
No GMAT/GRE? No problem. There is no GMAT/GRE requirement for 2024 entry.
Next App Deadline
January 8
Test Requirement
No GRE/GMAT Required
Avg Work Experience
11 Years

International Student Options
International students may earn the full-time Certificate in Advanced Management. Maintain F-1 visa eligibility by taking either 9 credits in one semester or 15 credits in two semesters. OPT is available for two-semester students only.
More than half of Babson's full-time graduate students are international students, allowing you to gain insights from entrepreneurial leaders with diverse backgrounds, skills, and career goals.
Choose from 6 Certificate in Management Specialties or Custom Create Your Own
No matter your career goals, Babson's Certificate in Advanced Management gives you the hands-on experiences and in-demand skills you need in order to achieve them. Your dedicated academic advisor will work with you to custom build the academic schedule that best fits your needs. Choose from one of six specialized academic tracks or build your own curriculum from a wide range of Babson graduate courses.
Gain the ability to identify, create, and act on opportunities with data-driven decision-making and negotiation skills.
Course options include:
Decisions
Extended Enterprise Management
Leading Innovation: Creating Organic Growth
Negotiations
Get the tools needed to successfully build and scale businesses. While all Babson programs equip students with an entrepreneurial mindset, these courses focus on skills like new venture strategy and business growth.
Course options include:
Entrepreneurial Finance
Managing a Growing Business
New Venture Creation
The Entrepreneurial Extension: Buying a Small Business
Venture Growth Strategies
Expand your ability to create positive social change by learning how to integrate best practices around topics like sustainability and social value creation into your business.
Course options include:
Building and Leading Conscious Business
Leading Sustainable Innovation
Solving Big Problems
Make smarter business decisions backed up by data science and analytics. You'll also learn how to use data to better manage and communicate within your organization.
Course options include:
Analytical Managers & Organizations
Artificial Intelligence for Business
Competing on Analytics
Business Analytics
Introduction to Data Science
Expand the impact of your marketing efforts by gaining a deeper understanding of the mind of consumers. Plus, learn how to build wildly effective campaigns in a highly competitive and increasingly digital marketplace.
Course options include:
Consumer Behavior
Digital Marketing
Marketing
Product Management
Increase your ability, and confidence, to advise organizations on how to strategically leverage capital. You'll learn to view problems and opportunities through a financial lens.
Course options include:
Capital Markets
Finance
Finance for New Ventures
Financing and Valuing Sustainability
Introduction to Financial Management
Investment Banking and Financial Advisory
Begin to Transform Your Career Today
Earn Credits Toward a Future Master's Degree
Unsure about committing to a full Master's degree? The CAM allows you to gain necessary skills and, if you decide to pursue your MBA, MSBA, or MSF, apply your credits toward the program you choose. The GMAT is not required to apply to the CAM program, and CAM students can waive the GMAT when applying to Babson's MBA program.
Note: you must have a 3.0 GPA or above in your certificate courses.
The CAM program is a valuable way to expand your business knowledge while giving you a competitive edge in today's rapidly evolving marketplace.
Michele Bonds MBA'15, C'16

Hands-on Courses Taught by Innovative Faculty
As a Certificate in Advanced Management student, you'll find your mentors among faculty who are industry leaders, business owners, and accomplished researchers. Their specialties include new venture creation, investment banking, sustainable innovation, and much more, all founded on decades of practical experience.
Get to know the Graduate Faculty
Looking for Advice?
We've collected our best graduate school advice to help make the process of deciding between programs a little easier.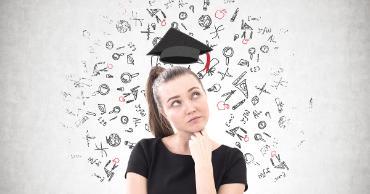 MBA Certificate: Everything You Need to Know
Learn more about graduate-level certificates, the value of certificate programs, and how an MBA certificate compares to a full MBA degree program.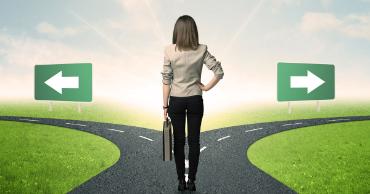 Masters vs. MBA: How Do I Decide?
Pursue the right advanced business degree for your career goals. The decision often depends on years of professional experience, if you want to change career paths, and more.
Act on Your Ambitions
Develop your professional skills as you work toward your personal goals at Babson College.
Take the next step by starting or continuing your application today.