Woodland Hill Buildings 9 and 10
Located near the Len Green Recreation and Athletics Complex and Bryant Hall, Woodland Hill Buildings 9 and 10 provide housing accommodations for upperclass students.
The rooms are double-occupancy studio apartments, with a full kitchen and private bathroom located in each room. Students residing in Building 9 and 10 are not required to be on the meal plan. This housing option offers a unique residential experience by providing on-campus accommodations that are not centrally located.
Woodland Hill Building 9 and 10 are each staffed by one resident assistant (RA) and an area coordinator who oversees the day-to-day operation of the residence hall and provides direct supervision to their RA staff.
Area Coordinator:​ Cesar Cruz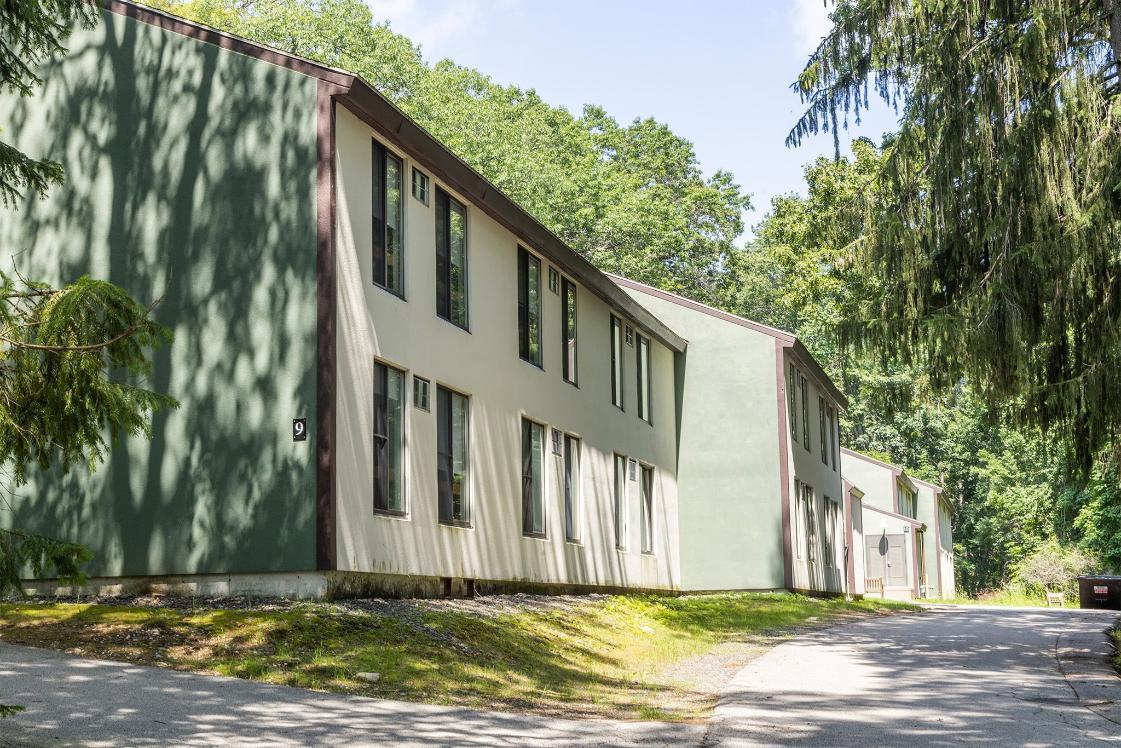 Room and Hall Features
2023–24 Room Rates: $7,022 per semester
Occupancy: 78 total
Number of Floors: 2
Room Types: Studio doubles (room layouts and square footage will vary)
Furniture: Loftable bed (extra-long twin), dresser, desk, desk chair, bookshelf, closet/wardrobe, blinds/shade, trash can, recycling bin
Gender: Gender specific by room/coed by room
Bathrooms: Full bathroom located in each room (showers, toilets, sinks). Residents of Woodland Hill 9 and Woodland Hill 10 are responsible for the cleaning of their bathroom spaces. Cleaning materials, and environmentally friendly chemicals will be available through the RA. Paper products are not supplied in these spaces.
Carpet: Yes
Building and Room Access: Babson College ID card to access building and room key to access room. Residents must sign for the room key upon arrival on campus.
Lounge(s): No
Lounge Television(s): No
Trash/Recycling Room: Residents are responsible for disposing of all personal trash and recycling in the receptacles provided outside of the building.​​​​​​​​​​​
Location: Campus Map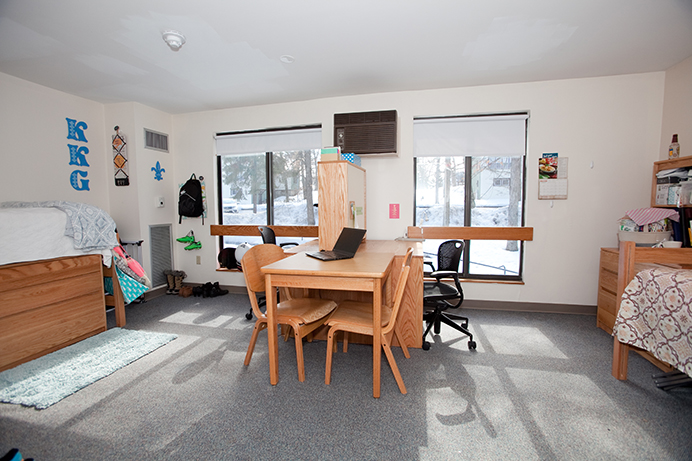 Air Conditioned

Laundry Room