Certificate in Advanced Management
Every aspiring executive, regardless of industry or type of organization, needs advanced management skills to build a successful career in business leadership. In today's highly competitive global business environment, those with the capacity to motivate people and drive change will have the greatest impact. Develop management skills for success with Babson's Certificate in Advanced Management.
Duration
9 months to 3 years
Next Application Deadline
June 24
Location
Wellesley and Boston, MA
Visa-Eligible?
Yes, Full-Time only
Average Work Experience
6 years
Get Ahead with a Business Management Certificate
The Certificate in Advanced Management (CAM) program is a graduate program designed to enhance your business acumen while accelerating your career. Whether you enroll as a working professional or a full-time student, this highly customizable advanced management program will give you uncommon flexibility to shape your education while earning graduate credits that can later be rolled into a Babson graduate degree. Upon completing at least 9 graduate credits, students will receive a Certificate in Advanced Management as a standalone credential, but can choose to apply their credits towards a Babson graduate degree program (transferability depends on the program). Choose from Babson's diverse and challenging graduate courses to construct a personalized business management certificate that matches your unique educational and professional goals.
Fast Facts
Fast Track: Earn 9 graduate credits in as little as 1 semester, or take your time and complete it in 3 years.
Flexible Format: Choose classes that match your interests, schedule, and learning preference, including full-time and part-time classes on weekends, evenings, and online.
Stackable: Earn a 3.0 minimum GPA in the CAM program and you may apply your credits toward a future Babson graduate degree, and waive the GMAT requirement for your Babson MBA.
Special Discounts Available: A 20% tuition reduction is offered for Babson degree holders, first responders, veterans, and active duty members of the military.
International Student Options: Maintain F-1 visa eligibility by taking either 9 credits in 1 semester or 15 credits in 2 semesters. OPT is available for 2-semester students only.
38% Women
24% International Students
31% Domestic Students of Color
Average GPA: 2.98
Average Work Experience: 6 Years
Certificate in Advanced Management Curriculum
CAM students can choose courses from across Babson's graduate portfolio to gain management skills that meet their needs. Dedicated academic advisors are available to offer you guidance on course selection. Explore some of the curriculum pathways popular with CAM students.
Decisions
Extended Enterprise Management
Leading Innovation: Creating Organic Growth
Negotiations
Entrepreneurial Finance
Entrepreneurship & Opportunity
Managing a Growing Business
New Venture Creation
The Entrepreneurial Extension: Buying a Small Business
Venture Growth Strategies
Building and Leading Conscious Business
Creating Social Value Matters
Extended Enterprise Management Fundamentals
Extended Enterprise Management Practicum
Financing and Valuing Sustainability
Leading and Managing Sustainability
Solving Big Problems
Analytical Managers & Organizations
Business Intelligence, Analytics, and Visualization
Competing on Analytics Using Technology
Data, Models, and Decisions
Introduction to Data Science and Business Analytics
Consumer Behavior
Digital Marketing
Innovation & Experimentation
Marketing
Marketing Research & Analysis
Product Management
Strategic Market Planning
Capital Markets
Financial Accounting
Finance for New Ventures
Financing and Valuing Sustainability
Introduction to Financial Management
Investment Banking and Financial Advisory
What Makes Babson's CAM Different?
Enroll in MBA-level classes with high-performance classmates from around the world.
Get the skills you need to accelerate your career without stepping away for a full degree.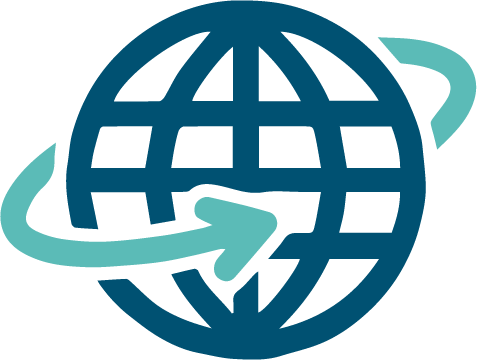 Become part of the Babson network with more than 43,000 alumni in 129 countries.
Get to Know a CAM Professor
CAM students learn from the same world-class faculty members who teach in our MBA program. Read on to see how Professor Sinan Erzurumlu turned a passion for nature into Leading and Managing Sustainability, a popular class in the Business and Social Impact pathway.
Read the Article
Your Future Classmates
CAM students come from diverse undergraduate backgrounds and are driven by a broad range of career goals. But they share a common goal to become the leaders of tomorrow.
Alumni Outcomes
Whether CAM is your stepping stone to Babson's MBA program or you are expanding your business knowledge in a particular topic, our Certificate in Advanced Management can help you reach your goals faster.
Looking for Advice?
We've collected our best graduate school advice to help make the process of deciding between programs a little easier.
Take the Next Step
Ready to pursue your graduate certificate in business? Let us help you get started. From planning a campus visit to getting your admissions questions answered, our team is with you every step of the way.
The U.S. Department of Education requires postsecondary schools to disclose cost and completion information for the most recently completed academic year for certificate programs.
Is your company a member of the Babson Strategic Alliance?
As a member, you and your colleagues receive a 15% discount on tuition. Find out if your organization participates, and if not, learn more about how to join.