The Babson Entrepreneurial MBA
Full time, part time, on campus, or 100% online. Earn a master's of business degree from the top entrepreneurship school, with flexible options to fit your schedule and learning style.
Entrepreneurs of all kinds, from all around the world, belong at Babson. Our MBA students launch disruptive technology startups and open restaurants. They take the family business into the next generation and lead innovations within the world's largest companies. They champion ideas that change the world for the better. At Babson, they learn an entrepreneurial mindset that can be applied anywhere, in any context.
Discover an MBA for Entrepreneurs of All Kinds

Credits

1/3 of MBA classes are the required core

2/3 of MBA classes are electives you choose

Experiential learning is woven throughout

7 unique concentrations; 2 are STEM-designated
What Makes the Babson MBA Different?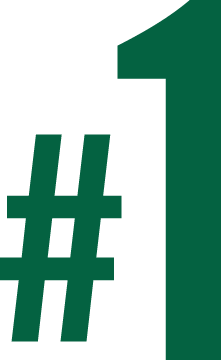 Best MBA for Entrepreneurship
For 29 years, U.S. News & World Report has ranked the Babson MBA #1 for entrepreneurship.

$147,595 Average Full-Time MBA Alumni Salary
3 years post graduation, according to Financial Times' 2022 MBA ranking.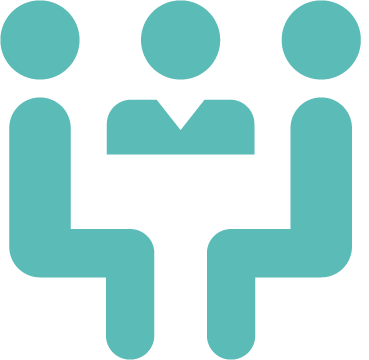 400+ Babson graduate students participate in student consulting projects across 80+ partner organizations each year.
Make an Entrepreneurial MBA Work for You
How do you learn to create economic and social value in our ever-changing global economy? Your classes balance creativity with analysis. You learn when to experiment and when to rely on a deep understanding of business fundamentals. And, above all, you develop an ability to identify and create opportunities where others see roadblocks. See how at Babson, you'll build these entrepreneurial skills throughout the MBA program.
The Babson MBA Curriculum
Babson students share a make-it-happen mindset and career ambition. Our MBA curriculum lets you quickly make the program your own, with streamlined core courses, fully online options, and the majority of your time focused on electives. Balance leadership, management, team building, and people skills. With an entrepreneurial MBA, you'll gain a career advantage in any industry or job function.
The MBA core is experiential, interdisciplinary, and built to ground you in key functional areas.
Leading Through Opportunity and Design
Entrepreneurship
Finance
Financial Reporting
Managing People and Organizations
Leading Through Innovation and Growth
Business Analytics
Marketing
Operations and Information Management
Strategy
Babson Consulting Experience
Active, project-based work with a client partner
Electives and special topics form the majority of your course work, giving you the ability to specialize and build skills in a variety of areas. Examples include:
Business Intelligence, Analytics, and Visualization
Business Strategy and Game Theory
Cognitive Technology
Decisions
Disruptive Change and Enterprise Transformation
Entrepreneurship and the Gig Economy
Food Entrepreneurship
Leading Business Turnarounds
Leading for Social Value
Negotiations
New Venture Creation
Real Estate Investment Fundamentals
Combine electives to customize an MBA experience that helps you achieve your unique goals.
Experiential learning is part of Babson's DNA: More than 80 partner organizations bring their real-world challenges to class. Students consult with client companies, meet with business leaders locally and abroad, and workshop their startups in the classroom. Here are some of the signature experiences you can look forward to during the Babson MBA:
Intensity tracks combine curricular and cocurricular learning: Gain immersive and experiential opportunities through intensity tracks such as:
Managing the Technology-Intensive Enterprise
Technology Ventures
Concentrations give you a chance to deep dive. Specialize in specific academic areas, including:
One Babson MBA, Your Way
All Babson MBA students learn the same course content, are taught by the same faculty, and earn the same diploma. Whether you choose to attend full time or part time, on campus or online, you can be confident you're getting the same top-ranked MBA.
Learning Goals
Babson College prepares graduate students to be entrepreneurial leaders. Our curriculum builds functional depth with integrative ability through classroom, experiential, and project-based learning. In the classroom, across campus, and in the wider world, our students experience this within our framework of Entrepreneurial Thought & Action®. Through increased self-awareness, expanded mindsets, and refined skillsets, graduates will apply what they have learned and developed to address the greatest challenges of business and society today including innovation, growth, integrated sustainability, and globalization. They achieve this by starting new ventures or contributing to established organizations. The Babson student experience is guided by learning goals.

Collaboration
Collaborate with and learn from others to accomplish a common goal or create an original work.

Leadership
Lead people to work towards shared goals with consideration of the ethical implications of their actions.

Communication
Develop and express ideas strategically, through written, oral, and visual formats, to a specific audience for a desired purpose.
Problem-Solving
Analyze and assess ideas and data to make decisions and recommendations appropriate to situations and stakeholders.
How Do You Define Entrepreneurship?
Alumni entrepreneurs share what entrepreneurship means to them, and how being part of Babson's community of entrepreneurial leaders has opened doors in their careers.
Read the Full Story
A Crash Course in Leadership
Every year, graduate students organize signature Babson forums and events, bringing hundreds of entrepreneurial leaders from around the world to campus.
Read the Story
MBA Outcomes
Where will a Babson MBA take you? Our graduates are changing the world with their startups, family businesses, in the corporate world, and more.
Bombas
Cisco Brewery
DARTdrones
Home Depot
InnerCity Weightlifting
Lord Nut Levington
Lycos
Magnomer
Orora Global
Parzenn Partners
Preserve
Ruthie Davis
Unruly Studios
Wish Route
Zumba
Looking for Advice?
We've collected our best graduate school advice to help make the process of deciding between programs a little easier.
*The fully online Babson MBA option is not available to residents of CA.