Programs for You
Family Entrepreneurial Leadership Program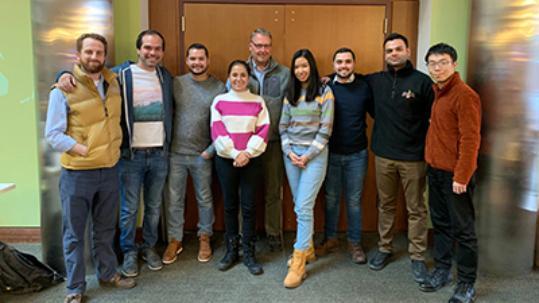 Shared learning in a lifetime, confidential setting
Personal leadership growth
Exclusive sessions with global thought leaders
Offered in virtual format
Prerequisite: Undergraduate degree
The Family Entrepreneurial Leadership Program is a group of 7-10 Babson alumni & friends who are taking an active role in a family business. There are 2 groups for this program, one for NextGen Executive Leaders and the other for Senior Executive Leaders. This unique experience will help members build their personal capacity to create growth, foster stronger family relationships, and chart their course to achieve their personal goals in an entrepreneurial family context. The group will be led by an experienced Babson moderator. Members will have the opportunity to learn in small group sessions with leading Babson faculty members and learn from the shared experience of the group.
Explore your most challenging questions at the nexus of business, family and personal in this lifetime confidential safe space.
Certificate in Advanced Management (CAM)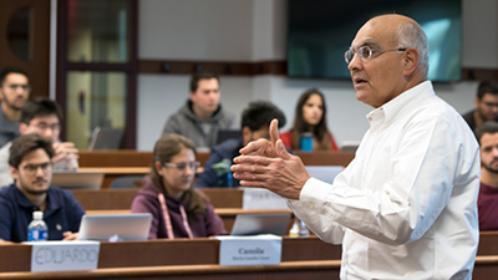 The Certificate in Advanced Management (CAM) program at Babson is an essential resource for accelerating your career in business leadership. Whether you enroll as a working professional or a full-time student, this highly customizable advanced management program will give you uncommon flexibility to shape your education. Choose from Babson's diverse and challenging graduate courses to construct a personalized business management certificate that matches your unique educational and professional goals.
For professionals who are interested in taking targeted coursework to help their family's entrepreneurial endeavors scale and thrive, there is an option to choose 3 MBA-level classes from the graduate school portfolio to focus their learning and receive this graduate credential. You can combine the fully online Foundations of Family Entrepreneurship course with two other selections from Babson's diverse and challenging graduate courses that match your unique educational and professional goals.
Additionally, you can join a Family Entrepreneurship Peer Forum and engage with the Babson Family Entrepreneurship community through the activities and network of our Institute for Family Entrepreneurship.
Foundations of Family Entrepreneurship
Lead Faculty: Bill Gartner
Prerequisite: Undergraduate degree
7 weeks, 3 hours per week
Fully online course including active engagement with faculty
Can be taken as part of the CAM program or as a stand-alone course (Babson alumni only)
This program provides a comprehensive overview of the leading thinking (from practitioners and scholars) about family entrepreneurship and offers opportunities to apply insights from this work towards specific family entrepreneurship issues. The goal of the course is to explore how individuals can engage in entrepreneurial efforts within or in connection with various kinds of family controlled and/or managed businesses. Topics for exploration include the latest research around best practices in Governance, Strategy, Succession, Financial Management, and Innovation. The course uses case studies and is highly interactive, including features such as family negotiation simulation and other opportunities for participants to role-play and actively engage with the content.