BERTARELLI INSTITUTE FOR FAMILY ENTREPRENEURSHIP
The Bertarelli Institute for Family Entrepreneurship (BIFE) is a learning hub which extends Babson's founding mission, amplifying the capacity of enterprising families around the world to create economic value and social impact built upon the foundation of stronger family relationships.
Student Opportunities
A wide range of programs for students interested in Family Entrepreneurship.
Learn More
Opportunities for Alumni & Families
Alumni, share your thoughts and let us know how you'd like to be involved.
Learn More
The Institute is made possible by a generous gift from Ernesto Bertarelli, founder of the Bertarelli Foundation, and family. The Institute, formerly known as the Institute for Family Entrepreneurship, resides under The Arthur M. Blank School for Entrepreneurial Leadership at Babson College.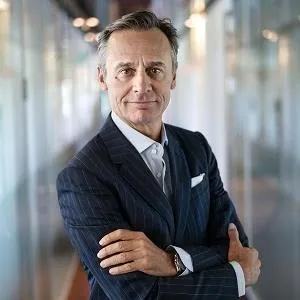 About Ernesto Bertarelli '89
Ernesto Bertarelli, a Swiss entrepreneur active in the field of business, finance, sports, and philanthropy who graduated from Babson College in 1989, studied business throughout his lifetime, realizing much later in his career how important the actual foundation of family values and beliefs was to his family's success. He is also the recipient of the prestigious Babson-Camus Global Family Entrepreneurship Award, an annual award to recognize highly distinguished and uniquely impactful business families that have created significant economic and social value across generations while exemplifying Babson College values.
Support Us
By supporting the Bertarelli Institute for Family Entrepreneurship, you're helping entrepreneurial families around the world to learn how they can create economic growth and positive social change in their communities.
Make a Gift