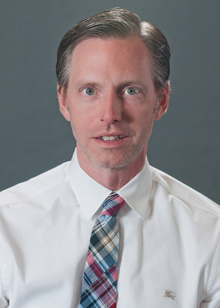 Jon Hodge
Assistant Teaching Professor
Academic Division:
Arts & Humanities
Academic Degrees
Ph D, Tufts University
MA, Tufts University
BA, Hampshire College
Completed 2 years without filing for my Associates Degree, Rochester Institute of Technology
Academic Interest / Expertise
Gender Studies; Queer Studies. Literary Criticism, with an emphasis on Narrative Theory.
Courses
Degree Courses 2023

FCI 1000 FOUNDATIONS OF CRITICAL INQUIRY
WRT 2000 RESEARCH WRITING
IMH 2612 HONORS SEMINAR II
LIT 4693 PLAY PERFORMANCE PERSPECTIVE:LONDON STAG

Degree Courses 2022

FCI 1000 FOUNDATIONS OF CRITICAL INQUIRY
LTA 2035 GHOST AND GROTESQUE IN LIT
IMH 2612 HONORS SEMINAR II
WRT 2000 RESEARCH WRITING
Publications
Journal Articles
Hodge, J.H. (2022). Bearing Children, Burying Childhood: An Allegory of Reproductive Rights in the Wizard of Oz. Journal of Popular Film and Television. Routledge.
Hodge, J. (2005). Villette's Compulsory Education. Vol: 45, Issue: 4. Studies in English Literature.
Hodge, J. (1999). The Agency of the Anus in the Letter or Reason Since Freud. Vol: 56, Page: 145-180. American Imago, Johns Hopkins University Press.
Book Chapters
Hodge, J. (2006). Queer Theory: Literary Encyclopedia. link
Hodge, J. (1999). Entries for "Grotesque," "Homophobia," "Homosexuality" . Feminist Literary Dictionary, Garland Publication.
Hodge, J. (1998). "Quentin Crisp". Gay and Lesbian Biography, St. James Press.
Book Reviews
Hodge, J. (1996). Review of "Walter Pater" by Laurel Brake. Vol: 33. The Pater Newsletter .
Articles - Circular or newsletter (e.g., Babson Insight)
Hodge, J.H. (2015). Quick Tip: Reading Backward for Fluency: TESOL Connections. TESOL International Association. link
Department & College Wide Services
OTTP

(Summer 2020)

Teaching Innovation Fund Committee

(Fall 2015 - Spring 2017)