Gain Hands-on Portfolio Management Skills
Babson College Fund
The Babson College Fund (BCF) is an accredited course in which specially selected undergraduate and graduate students manage $5 million of the Babson College endowment. The program is for highly self-motivated individuals with a strong interest in finance and investments. Participation requires a two-semester commitment.
The program seeks to provide a rich educational experience through the development of investment research skills and the acquisition of portfolio management experience. These skills and experience are highly valued by employers in the investment industry.
Job Placement
Recent BCF managers have secured employment as investment professionals at the following firms:
Program Objectives
The investment objective of the Babson College Fund is to outperform the S&P 500 Index. Managers conduct extensive fundamental and quantitative research to identify stocks that are attractively priced at their current market value. Selected stocks are then combined in a diversified portfolio. The managers monitor the fund's performance and sources of risk, aiming to keep risk and tracking error within allowable bounds. Managers budget the allowable risk to the active positions expected to add the most value.
The sector teams are responsible for one or more of the Global Industry Classification System (GICS) sectors. The sectors are grouped as follows:
Quantitative/Risk Management
Consumer Staples
Consumer Discretionary
Financials
Real Estate
Healthcare
Materials
Energy
Information Technology
Communication Services
Industrials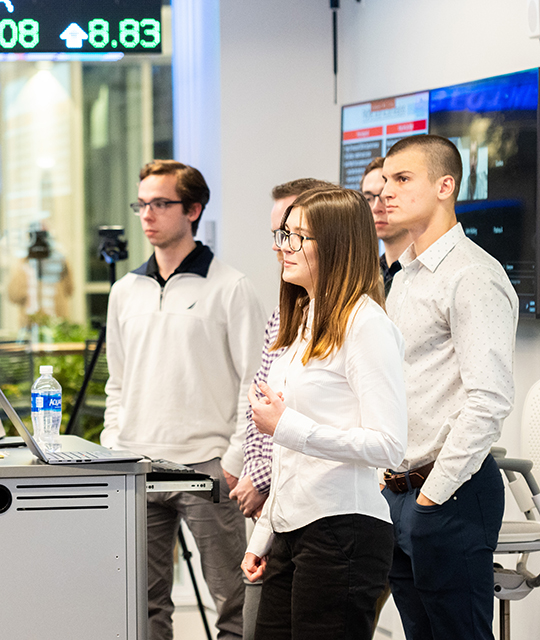 Performance and Stock Analysis Reports
2022 Calendar Year Performance:
Babson College Fund Portfolio: -23.3%
S&P 500 Index: -18.1%
Top 3 Contributors to Relative Performance:
2021 Performance:
Babson College Fund Portfolio: 27.2%
S&P 500 Index: 28.7%
Top 3 Contributors to Relative Performance:
2020 Performance:
Babson College Fund Portfolio: 28%
S&P 500 Index: 18%
Top 3 Contributors to Relative Performance:
Apply to BCF: Fall 2023 Recruiting Dates
Eligible Students
A minimum commitment of two semesters is required. The new managers will serve from January 2024 - December 2024.
MBA and MSF students must have completed FIN-7503 (Equities) or plan to take it concurrently during the first semester of their BCF year.
Undergraduate students must have completed FIN3520 (Security Valuation) or Investments (FIN4530).
You can watch Director Patrick Gregory, CFA's overview of the BCF program here.
Join the faculty director, Patrick Gregory, CFA, for an overview of the program. Students will have the opportunity to learn more about the portfolio, the process and performance, understand the roles and responsibilities of BCF managers, and also discuss details on the application and interview process. This session is open to all Babson undergraduate and graduate students interested in applying for the program.
Review our Frequently Asked Questions to clarify any questions about the application process. Please email Leslie Romiza, Cutler Center Program Manager with any questions about the program or application process.
BCF Fall 2023 Application Packet
All materials are due by MIDNIGHT on Wednesday, October 25, 2023. Interviews will take place the week of November 13, 2023 and decisions will be communicated in early December.
Our current Babson College Fund Managers are self-motivated students with a demonstrated interest in investments, and a willingness to dedicate the requisite time and effort needed to succeed.
Our faculty advisors and Executives in Residence are industry professionals who generously volunteer their time and energy to enrich the educational experience for the students through mentorship.

Pratima Abichandani
Retired Mutual Fund Manager
Pratima is a retired fund manager with experience at Fidelity Investments as Director of Research and member of an equity team managing assets of high net-worth families and charitable entities.

Matthew Apkarian, CFA MBA'20
Associate Director, Product Development, Cerulli Associates
Matt is a former Executive Portfolio Manager of the Babson College Fund. His professional career has been spent in several roles at Fidelity Investments, most recently as an Investment Data Analyst for Strategic Advisers.

Lucas Brown '07, MSF '22
Entreprenuer & Investor
Lucas is a former Quant analyst for the Babson College Fund. Lucas founded Geeks in the Woods and its startup venture studio with his twin brother. He focuses on understanding the patterns and key components of building SaaS companies that achieve both rapid growth and sustainability.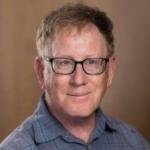 Jack Cahill
Retired Manager, Research and Instruction
Jack has over 30 years of experience in managing, budgeting, evaluating, and utilizing information products, market data services, and third-party research services for investment management, banking, and consulting enterprises.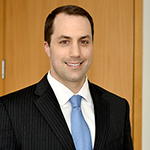 Edward Ciancarelli, CFA, '00
Principal & Senior Portfolio Manager, The Colony Group
Edward has over twenty years of experience in equity research and portfolio management. He currently manages The Colony Group's Small Cap, International Developed, and Emerging Market strategies. In his prior role at Eaton Vance, he conducted fundamental research on European and Japanese equities across all sectors with a focus on financials and technology.

Richard Grasfeder, CFA, MBA'05
Senior Portfolio Manager, Nixon Peabody LLP
Richard co-manages the firm's internally managed fundamental equity strategies and heads the firm's equity research efforts. His prior equity research experience includes sell-side research within the technology sector, and buy-side research covering technology, energy, industrials, materials, and utilities, and managing a technology sector fund.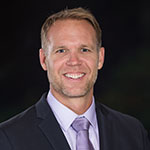 Patrick Gregory, CFA
Managing Director, Stephen D. Cutler Center for Investments and Finance, Faculty Director, Babson College Fund Director, Senior Lecturer
Patrick Gregory, CFA is the Managing Director of the Stephen D. Cutler Center for Investments and Finance, the Director of the Babson College Fund, and a Senior Lecturer in the Finance Division at Babson College. Before joining the faculty, Patrick was an institutional portfolio manager at FM Global from 2007-2015, where he managed the Healthcare, Internet, and Telecom sectors of a $6 billion equity portfolio. He was also responsible for the evaluation, selection, and ongoing evaluation of third-party investment managers.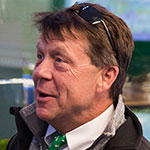 John Hickling, CFA
Retired Hedge Fund Manager
John was a mutual fund manager at Fidelity Investments for many years, spending much of his career managing the firm's international funds. He then launched an international long/short hedge fund that he later sold in 2007.

Colleen MacPherson, CFA, MBA'14
Director of Research, Portfolio Manager, Penobscot Investment Management Company
Colleen has over ten years of experience in the finance industry, having spent time at Brown Brothers & Harriman and Eaton Vance prior to her current role as Director of Research and Portfolio Manager at Penobscot Investment Management Company.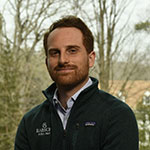 George Massey MBA'20, MSF'21
Managing Member, Ellisville Harbour Partners
George is a former Materials/Energy analyst for the Babson College Fund. While at Babson, George launched Ellisville Harbour Partners, a global, concentrated strategy investing in companies with emerging technologies in frontier markets.

Peter Saperstone
Partner, Greycroft
Pete is currently a Partner at Greycroft, leading their crossover investment strategy. Prior to that, he spent 26 years at Fidelity Investments, most recently as the Managing Director for their late-stage private equity group. He also has extensive experience managing or co-managing Fidelity's Contrafund, Balanced fund, Fifty fund, and Mid Cap fund and several sector-based funds.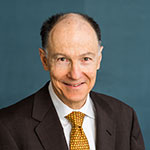 James Spencer, CFA '73
Former CIO, Cambridge Trust Co.
Jim has over 25 years of experience in investment management with expertise covering specialty chemicals. He is the former CIO of Cambridge Trust Company. Institutional Investor Magazine named Jim a member of its All-American Research Team for eight years.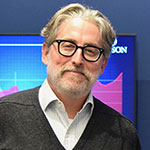 Holland Ward
Retired Hedge Fund Manager
Holland has extensive experience as a research analyst and portfolio manager for long/short equity funds, with expertise in technology, energy, and natural resource sectors.
Class Guest Speakers
Throughout the semester, alumni and industry professionals are welcomed into the classroom to share their insights and experiences within the investment management space.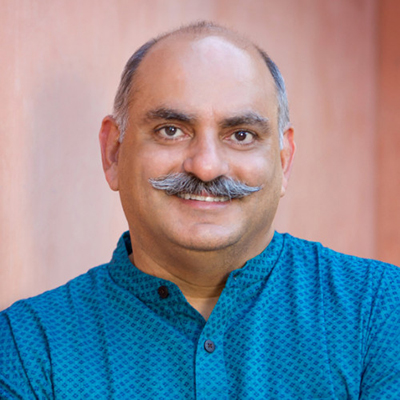 Mohnish Pabrai
Managing Partner, Pabrai Investment Funds
Mohnish Pabrai is the managing partner of Pabrai Investment Funds which he started in 1999 with $1 million. The company has ballooned to $469 million due to its Munger/Buffett-focused value investing style. He is now extensively involved in philanthropy with the Dakshana Foundation where he provides educational opportunities for gifted but underprivileged children worldwide.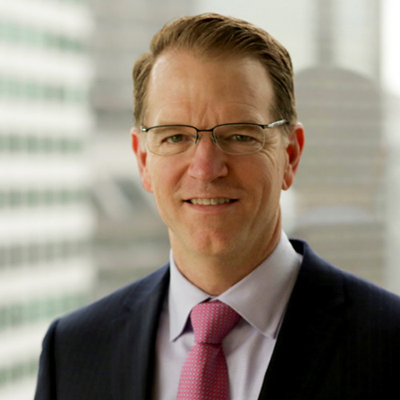 Dave Lundgren, CMT, CFA
Private Investor
Dave Lundgren is a 30-year investment industry veteran focused on technical analysis strategies, particularly momentum and trend following. He has held both analyst and portfolio manager positions at several major investment firms, including Wellington Management, Fidelity Investments, and Thomson Financial. In addition, David has started several research and investment firms, including Lundgren Financial Services, Breakaway Research, and hedge fund Lyceum Capital.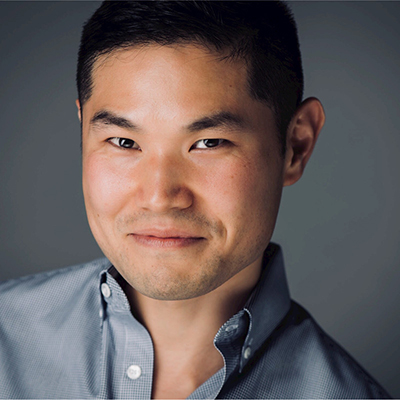 Dennis Hong
CEO, ShawSpring Partners
Dennis Hong started his own hedge fund right out of business school and has grown his fund to over $500 million assets under management. He's also seen superior returns investing in global technology companies.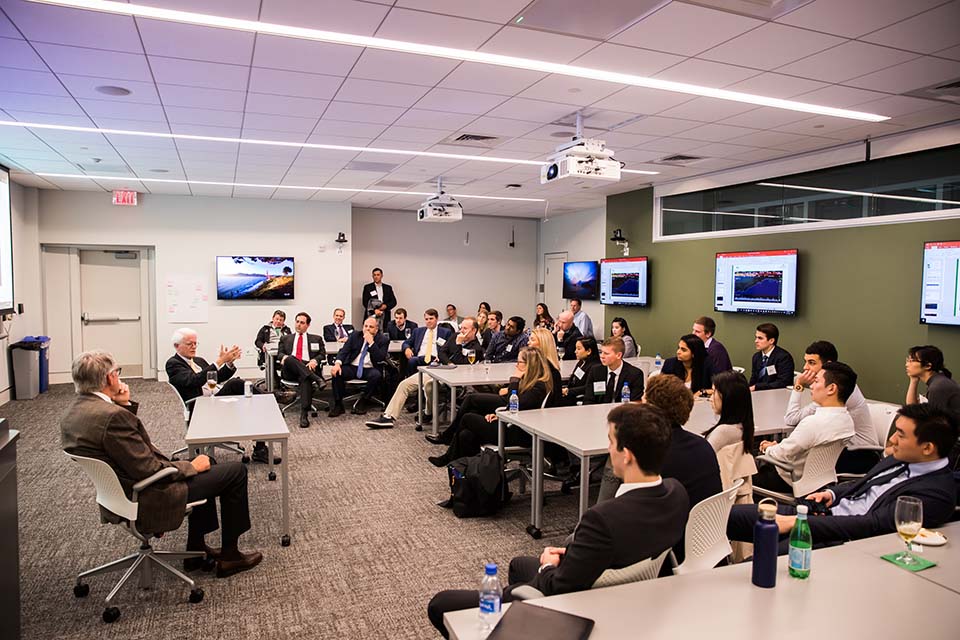 Support Us
Financial support of the Babson College Fund is critical and allows us to provide students with a unique opportunity to learn, build valuable skills, and lead outside of the classroom from industry professionals.
Make a Gift Today