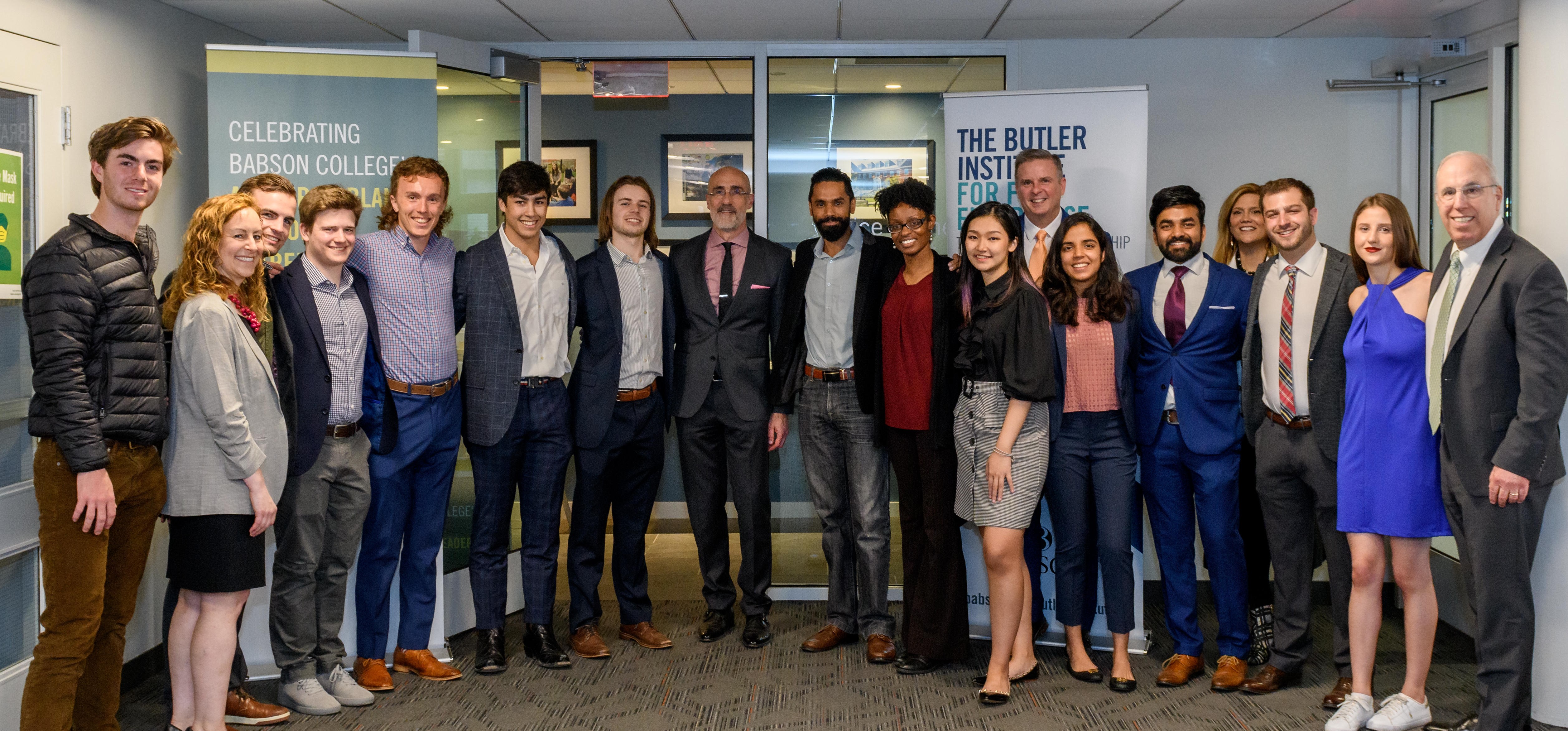 Butler Institute Student Scholars
Every academic year, a select group of students is chosen to produce academically meaningful events and programs to share varying schools of thought related to entrepreneurship, enterprise, and policy.
The Board of Student Scholars works in collaboration with the Faculty Director, Professor Andrew Corbett, Blank Center Executive Director, Smaiyra Million, and Butler Institute Director, Cindy Marmer.
Meet the 2023-2024 Board of Student Scholars
Andrew Ajao MBA'24
Andrew is a first-year MBA student concentrating on Quantitative Finance. He has years of cognate experience in commercial banking and business development. Andrew also serves as a part-time project manager at the Diana Research Institute, which is affiliated with the Frank and Eileen Center for Women's Entrepreneurial Leadership. His passion for financial education for small business owners is evident in his work, and he strives to make a meaningful impact in this area.
Vanessa Bravo Gomez '25
Vanessa is a rising junior who is passionate about entrepreneurship and finance. Her ambition and relationship-building skills enabled her to become the founder and President of the Babson Women's Club Soccer, as well as the President of The Women's Network. As a Butler Scholar, she aspires to promote entrepreneurship and make a positive impact on campus!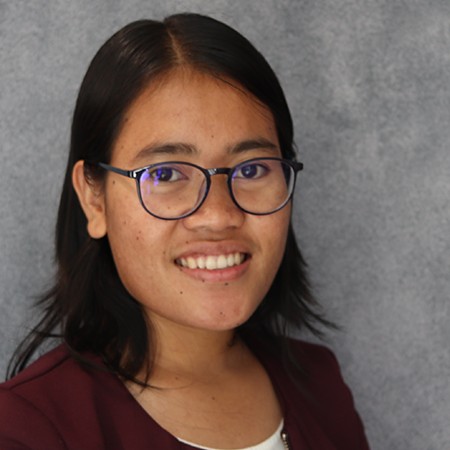 Kimheat Chheav '26
Kimheat is a first year student concentrating in Business Analytics and Justice & Citizenship. She is the Co-President of Habitat for Humanity Babson Chapter. In her free time, she likes reading and doing puzzles. Kimheat dreams of building her own business school back in Cambodia.
Valerija Ilievska '24
Valerija is a senior at Babson College with a diverse range of interests in finance, politics, and art. With a deep passion for enabling others to explore their passions and become well-rounded individuals, Valerija is dedicated to making a positive impact on and beyond Babson's campus through her active involvement in the Babson Analyst Initiative, Butler Institute, TEDx, and the Babson College Fund.
Kritika Kaushik MBA'24
Kritika is a second-year student concentrating in Business Analytics and Machine Learning with Marketing as specializations. Her ambition and passion are for Human Resource Management and Education, and she has years of work experience in these domains. She also worked as learning and development specialist in her summer internship project. As a Butler Scholar, she aspires to create a win-win situation of learning along the journey and facilitate learning for others.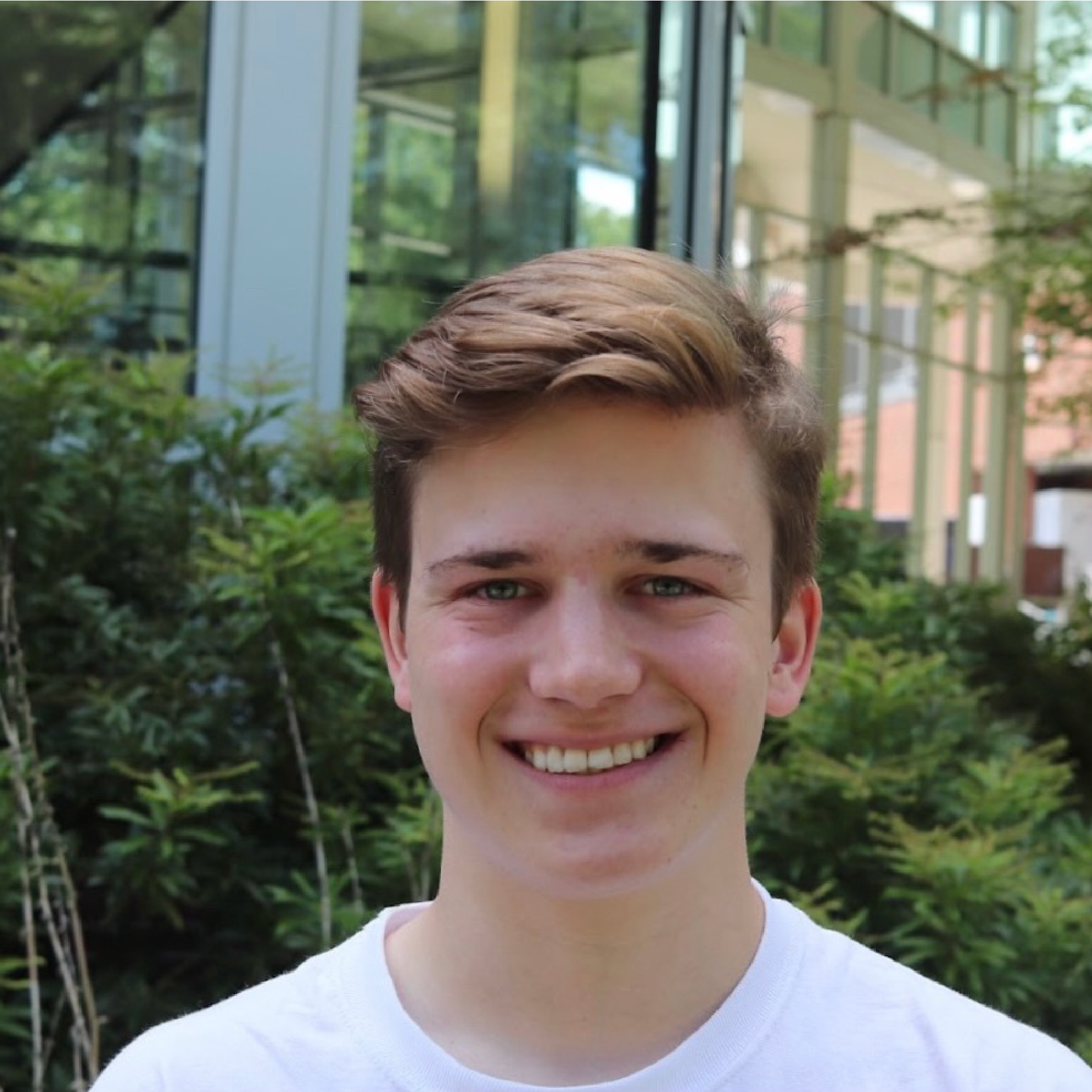 Jackson Kuja '24
Jackson is a senior at Babson College concentrating in Finance. As a Butler Scholar, he aspires to promote entrepreneurship as the enabler of social mobility, making the world of business more opportune for all. Beyond Babson, Jackson is passionate about the intersection of entrepreneurship and investing.
Levi Lowney '24
Levi Lowney '24 Levi is a senior at Babson, concentrating in Entrepreneurship and the International Business Environment. He is passionate about harnessing the catalytic potential of entrepreneurial leadership to impact individuals, families, communities, and even nations around the world. Levi is a youth entrepreneurship mentor, a case-study co-author, and is particularly interested in development economics and policy entrepreneurship.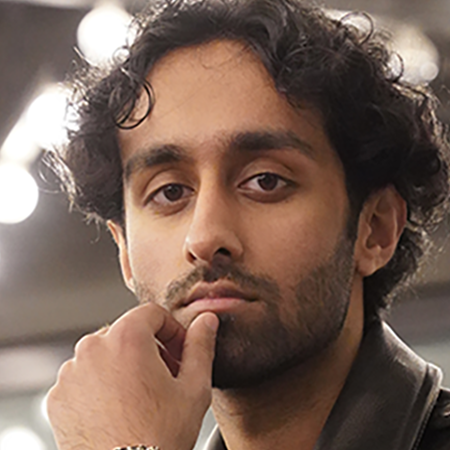 Tahnoon Murtza '26
Tahnoon is from the Class of 2026, Concentration in Finance & Legal Studies. I am a serial entrepreneur who runs multiple businesses including being a professional charted musician, running a music label and entertainment capital fund as well as a medical technology startup which helps mitigate patient non compliance and loneliness within residential facilities. I am passionate about creating positive change and helping others through my businesses and see the world of business as a conduit for social improvement and impact. I intend to go to law school after graduation to further my both my education as well as my businesses and gain a deep understanding of the legal system within the United States and it's role within business.
Emmanuel Nsanganwa '24
Emmanuel Nsanganwa is a senior at Babson College, concentrating on finance and economics. As his mere reason to attend Babson, Emmanuel's mission is to tackle poverty by deploying entrepreneurial tools. Emmanuel cares about people and profit; his dream is to run a business that uplifts both.
Gabriella Sally '25
Gabriella is a junior at Babson College from Jakarta, Indonesia, planning to concentrate in Entrepreneurship. On-campus, she is the President of the Babson Olin Wellesley Figure Skating Club, Vice President of Babson Creative Community, Vice President of Standards and Values for Sigma Kappa, member of the Babson Players and Babson Dance Ensemble. She is passionate about figuring out the different ways entrepreneurship can help solve the problem of education inequality in different countries. In her free time, she works as a marketing intern for Babson College's social media.
Dominic Sapone '24
Dominic Sapone is currently a senior at Babson College working towards his degree in business administration with a concentration in operations management and technology. He is a current member of Sigma Phi Epsilon on campus. Outside of Babson, Dominic actively promotes entrepreneurship within his community, whether that be in Atlanta, Boston, or Chattanooga.