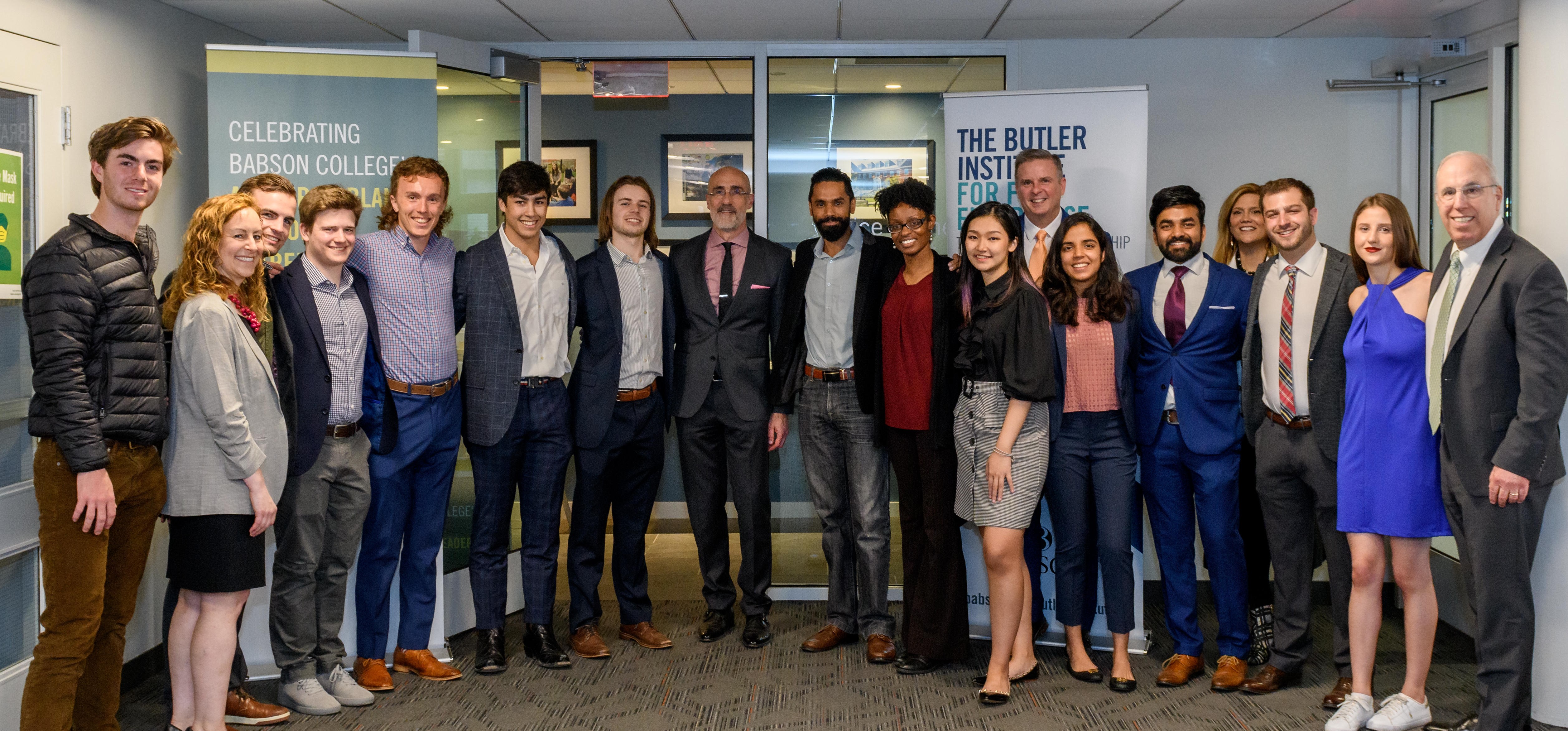 Butler Institute Student Scholars
Every academic year, a select group of students is chosen to produce academically meaningful events and programs to share varying schools of thought related to entrepreneurship, enterprise, and policy.
The Board of Student Scholars works in collaboration with the Faculty Director, Professor Andrew Corbett, Blank Center Executive Director, Smaiyra Million, and Butler Institute Director, Cindy Marmer.
Meet the 2022-2023 Board of Student Scholars
Santucee Bell MBA'23
Santucee is an MBA candidate at Babson College studying entrepreneurship. She is passionate about championing equity in entrepreneurship. Outside of class, Santucee serves as a Project Coordinator, Diversity, Equity, & Inclusion at F&E CWEL where she supports the center's strategic planning of inclusive and innovative programming and research. As a Butler Scholar, Santucee has one main objective: to impact.
Valerija Ilievska '24
Valerija is a rising junior at Babson College with many interests. She has many passions ranging from politics and art to technology and fintech. And by being involved in various activities, such as the Babson Analyst Initiative, Butler Institute, TEDx, and the Business Analytics Society, Valerija is trying to actively engage and bring a positive impact on campus.
Rani Jivani '23
Rani is a senior at Babson College who is passionate about economics, finance, and real estate. As a Butler Scholar, Rani aims to promote the importance of dignified work, passion, and purpose to drive social mobility and opportunity through independent choice and creative thinking.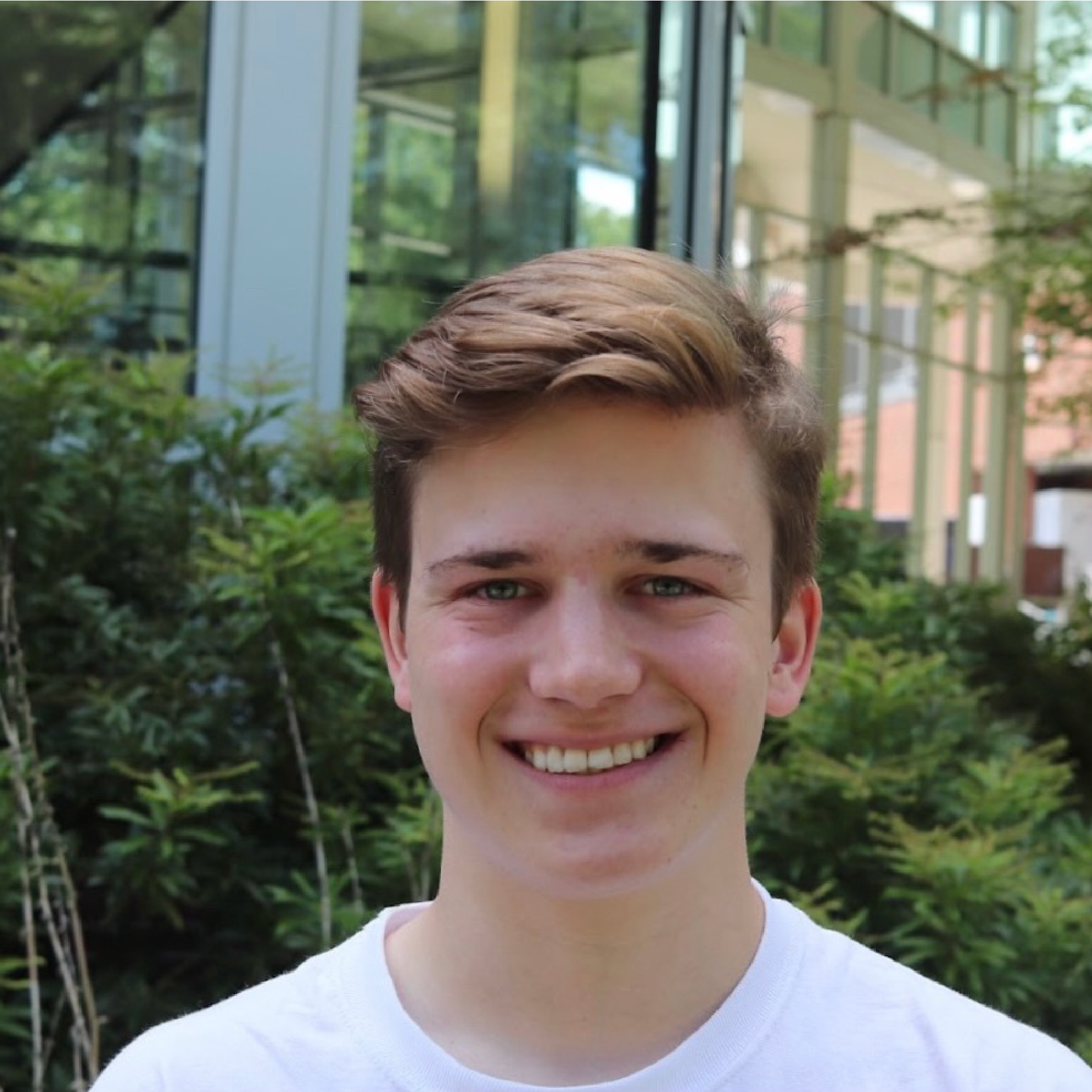 Jackson Kuja '25
Jackson is a freshman at Babson College concentrating in Finance. As a Butler Scholar, he aspires to promote entrepreneurship as the enabler of social mobility, making the world of business more opportune for all. Beyond Babson, Jackson is passionate about the intersection of entrepreneurship and investing.
Shivam Lohiya MBA'23
Shivam is a graduate student focusing on Entrepreneurship and Strategy, he has over ten years of previous experience in driving strategic initiatives with deep knowledge of business and marketing strategy, and project/program management.
Rohit Nayak MBA'23
Rohit is an engineer by education and an entrepreneur by experience. Before joining Babson, he started, grew, and exited social ventures in the Education space and Sustainability space. Rohit wishes to launch his next venture at the intersection of Sustainability and Entrepreneurship. Currently, Rohit is working to solve the global water crisis using cutting-edge technology and a cross-subsidizing business model.
Emmanuel Nsanganwa '24
Emmanuel Nsanganwa is a junior at Babson College, concentrating on finance and economics. As his mere reason to attend Babson, Emmanuel's mission is to tackle poverty by deploying entrepreneurial tools. Emmanuel cares about people and profit; his dream is to run a business that uplifts both.
Gabriella Sally '25
Gabriella is a sophomore at Babson College planning to double concentrate in Technology, Entrepreneurship, and Design (TED) and Marketing. On-campus, she is the Vice President for Babson Creative Community, a member of Babson Players, Babson Dance Ensemble, and Sigma Kappa. She is passionate about figuring out the different ways entrepreneurship can help solve the problem of education inequality.
Dominic Sapone '24
Dominic Sapone is currently a junior at Babson College working towards his degree in business administration with a concentration in operations management and technology. He is a current member of Sigma Phi Epsilon on campus. Outside of Babson, Dominic actively promotes entrepreneurship within his community, whether that be in Atlanta, Boston, or Chattanooga.
Michael Twomey '23
Michael is a senior at Babson College, concentrating in economics and finance. His professional focus is on improving as a software developer and building an impactful company. Outside of school, Michael enjoys the outdoors and following sports. Hiking and surfing top his list of favorite activities.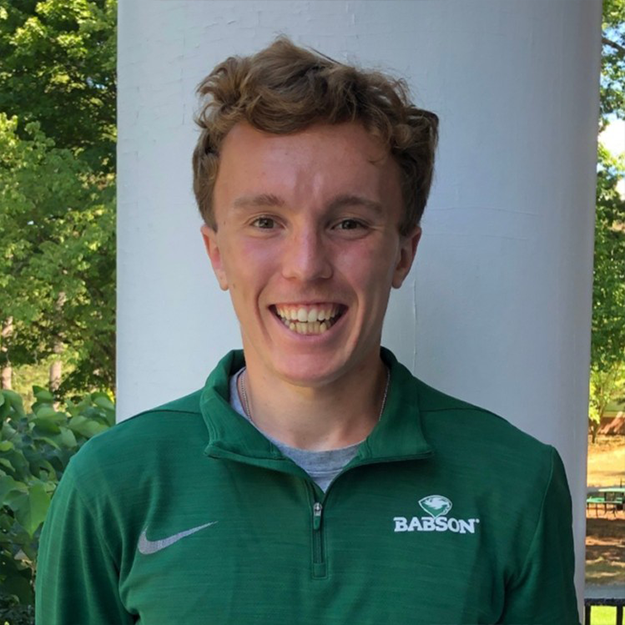 Ryan K. Wilson MSF'23
Ryan is a graduate student of the Masters in Finance at Babson College. His research takes an emphasis on corporate social responsibility and system-based thinking. Ryan is also a member of the Men's Cross Country team, who finished 2021 with the most successful season in program history. Ryan grew up on Long Island, New York.