SUD Sprint:

Tackling the Drug Crisis with Entrepreneurial Leadership
August 18-23, 2024
Complete the program initial application and assessment to begin your application
No Cost to Par­tici­pants!
What is Babson SUD Sprint?
Now in its second year, Babson SUD Sprint (formerly L-SPRINT) is a 6-day bespoke program in entrepreneurship and commercialization for researchers and inventors tackling substance use disorders (SUD)/drug addiction, taught at the world's #1 college for entrepreneurship. (Meet our 2023 Cohort.)
The program's 30 participants will also attend follow-on monthly virtual mentoring sessions and nurture new network connections to a greater ecosystem of entrepreneurs and investors interested in drug addiction solutions.
A FULL SCHOLARSHIP for every participant.
Babson created SUD Sprint with a grant from the National Institute on Drug Abuse to facilitate the commercialization of innovative SUD prevention and treatment solutions. Thanks to this grant, each of the 30 admitted applicants will receive a full program scholarship — including round-trip travel to the Babson campus.
Solutions to Substance Use Disorders (SUD): Final Demo Day
Tuesday, December 5, 2023, 5-8 p.m.
Here's your best chance to see the impact SUD Sprint can have on your innovation. Watch as each member of our first cohort presents their SUD prevention or treatment solution and the go-to-market strategies they formulated in the program.
Hear live feedback from judges, and benefit from opportunities to connect with cohort members, judges, and representatives from NIDA and Babson's KMH Center. Ask your own questions. And envision yourself presenting next December with our 2024 cohort!
Game-changing entrepreneurship education in the hub of life sciences innovation
For five intensive days, you and your peer innovators will engage with Babson's signature Entrepreneurial Thought & Action® methodology. Expect to expand well beyond your science, to explore and develop your untapped potential as an entrepreneur with workshops covering topics including:
The SUD Ecosystem: Stakeholders and Challenges

Methods for Moving from Invention to Opportunity

SUD Entrepreneurship: Teams, Processes, and Outcomes

Methods for Addressing Uncertainty in the SUD Commercialization Process

Financing for SUDs

and more.
And because of Babson's optimal location just west of Boston, you'll have opportunities to make connections in one of the world's largest, most influential life sciences innovation ecosystems.
For this reason we especially encourage SUD researchers and innovators from underrepresented communities to apply to SUD Sprint.
Program Timeline
November 13, 2023
Application opens
November 28, 2023
Open House #1 of 3: Watch the video
December 5, 2023 @ 5pm ET
2023 Cohort Final Demo Day. See how our inaugural class is bridging to idea to commercialization and scale - and how SUD Sprint can be a difference-maker for YOUR innovation.
Register Today!
December 6, 2023 @ noon ET
Online Open House & Information Session #2 of 3: Brief presentation with ample time for your questions. Register now!
January 17, 2024 @ 4pm ET
Online Open House and Information Session #3 of 3: Brief presentation with ample time for your questions.
January 19, 2024
Early Decision application due date: Applications submitted by this date will receive notice of acceptance or wait list by February 29, 2024.
February 16, 2024
Final due date
April 12, 2024
Decisions made; notice of status provided to all applicants
May 31, 2024
Confirmed participation of all participants
June 2024
Travel booked by Babson College
August 18-23, 2024
Course takes place in-person on Babson College campus
Why Babson College?
Babson College is the No. 1 school of entrepreneurship. It has maintained this prestigious position for over a quarter of a century.
What is NIDA?
NIDA is the National Institute on Drug Abuse and is one of the 27 institutes of the National Institutes of Health (NIH). Their mission is to advance science on drug use and addiction and to apply that knowledge to improve individual and public health. The National Institutes of Health (NIH), a part of the U.S. Department of Health and Human Services, is the nation's medical research agency which makes important discoveries that improve health and save lives.
What's included in this NIDA-sponsored Babson SUD Sprint program?
A five-day in-person workshop for accelerating the commercialization of innovative solutions for substance use disorders; course materials; site visits, networking events with actors in the SUDs solution ecosystem; faculty-led mentoring meetings; travel to and from Babson College, housing accommodations, and meals. Babson College will make all travel arrangements and provide the housing accommodations and meals.
Is there any cost to participants?
There is no cost to participants as the NIDA grant provides funding for scholarships. Every admitted participant gets a full scholarship. Reimbursement will not be made for travel arrangements not made through Babson College.
What does the scholarship cover?
The scholarship covers program registration, tuition, workshop materials, housing accommodation, meals, and travels (ground, rail, and air).
What topics does the program cover?
Entrepreneurial Thought & Action,® design thinking, product and customer development, commercializing emerging technologies, entrepreneurial sales and marketing, entrepreneurial finance, entrepreneurial leadership, raising resources, and the art of pitching.
What is the schedule for the five-day in-person workshop?
Participants will arrive on a Sunday and have a welcome introduction dinner. The next five days feature workshop activities in 90-minute blocks with breaks. Evening events will consist of guest speakers and networking. The program ends by 5 p.m. on Friday.
Where does the program take place?
Babson Executive Conference Center, 1 Snyder Drive, Babson Park, MA 02457. It is located within Babson College, Babson Park, Massachusetts.
Do I need a finished product/solution?
No.
Do I need to already have in place a team working on the innovative solution?
No.
Can I apply individually? Or as a group?
You may apply individually or as a group. If applying as a group, there is less likelihood of the whole group being accepted into the program.
Have another question not listed here?
Contact us at sudsprint@babson.edu.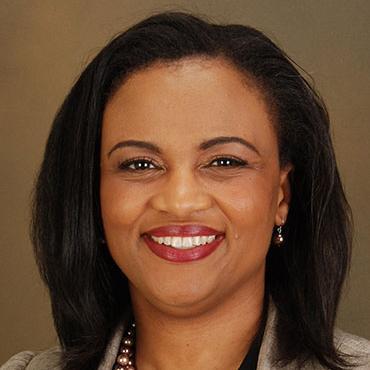 Wiljeana Jackson Glover
Co-principal Investigator and Co-director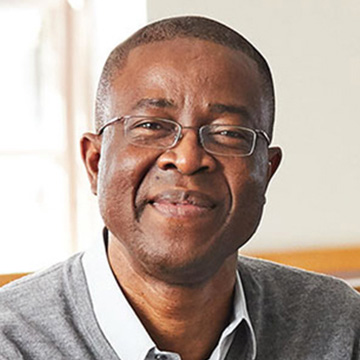 Vincent Onyemah
Co-principal Investigator and Co-director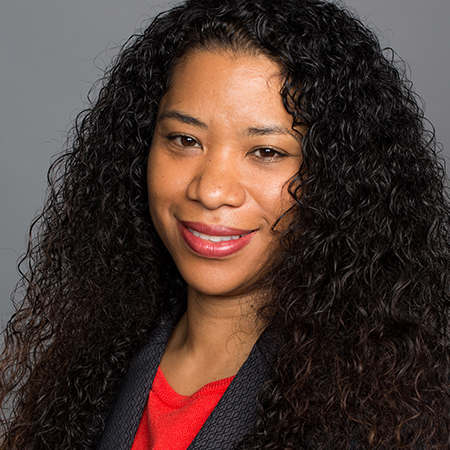 Angela Randolph
Co-principal Investigator and Co-director
Gina O'Connor
Affiliate Faculty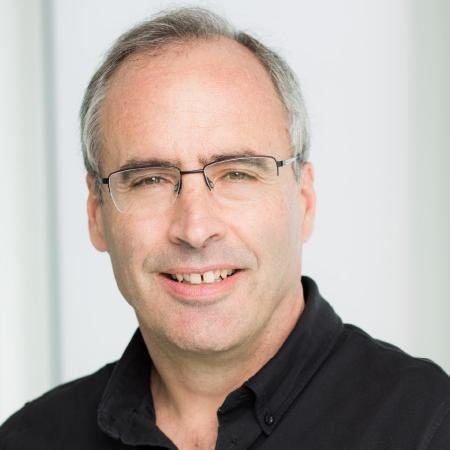 Andrew Zacharakis
Affiliate Faculty
Michele Bernier
Program Manager