Senior Fellows
Creating and sustaining a healthcare venture is difficult. We are here to help. Connect with our KMH Center Senior Fellows for one-on-one mentoring. Email healthinnovent@babson.edu to request a meeting.
Rashisha Malcolm Bradley '08
KMH Center Senior Fellow
Rashida Malcolm Bradley, M.B.A., M.S. is Lead Director supporting Pharmacy Services at CVS Health.
Rashida brings more than 15 years of experience to support CVS Health's vision and mission. Throughout her career, Rashida gained progressive domestic and international leadership experience at Lehman Brothers, Citi and J.P. Morgan. In addition, her entrepreneurial background has allowed her to adapt to different contexts and contribute value through innovative business solutions, executive communications and process improvements.
Rashida earned her bachelor's degree from Babson College in 2008. She later earned two master's degrees from Cornell University—a M.B.A. from Samuel Curtis Johnson Graduate School of Management and a M.S. in Healthcare Policy and Research from Weill Cornell Medicine Graduate School of Medical Sciences.
Rashida lives in Westchester, New York with her college sweetheart and two children.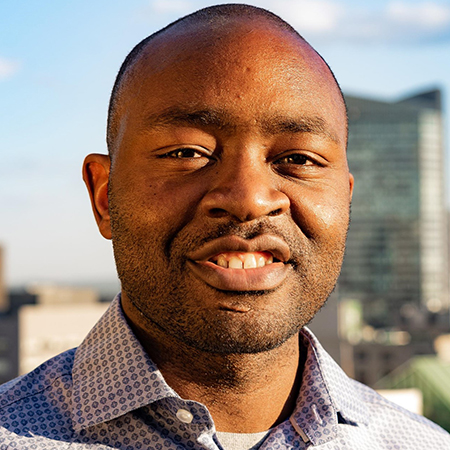 Jacob Langmia Fohtung MBA'19, MS'20
KMH Center Senior Fellow
Jacob Fohtung is a consultant, entrepreneur, podcaster, venture architect, and (aspiring) venture capitalist. He is the founder and host of the Doers Within Us Podcast. He highlights stories and works of diverse founders and investors building businesses in underserved markets with the ultimate vision to create a local and global impact. He is an advocate and authored several articles on the theories at the Clayton Christensen Institute such as Disruptive Innovation, Jobs to Be Done, and Modularity Theory to how they can be used as lenses to create prosperity in the world.
Jacob also founded Jamani Corporate Group, LLC, a conglomerate of platforms that aim to build growth markets with a focus on Africa via in-depth entrepreneurship research & education, networking, podcasting, world-class consultation, and funding. He is currently a consultant at Water4.org, an international non-profit organization that starts and scales social enterprises in sub-Saharan Africa and equips them to provide sustainable and affordable WawSh services for the communities they serve. In 2023, with a few Babson College alumni, he is part of a founding team of an international supplier of automotive goods called Bingus Auto, which aims to advance the electrification of the automotive industry as the Chief Growth Officer. He earned a dual master's degree in Business Administration and Finance from Babson College.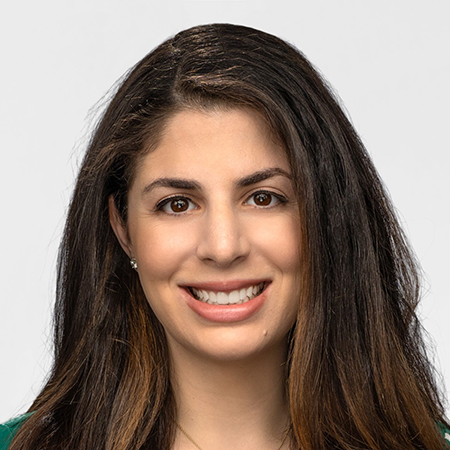 Nina Kandilian MBA'19
KMH Center Senior Fellow
Nina Kandilian MBA'19 is Vice President of Healthcare and Life Sciences Venture Capital Relationship Management at Silicon Valley Bank, a division of First Citizens Bank, where she manages relationships with traditional venture capital firms focused on healthcare and life sciences investments.
Prior to her time at SVB, Nina led product marketing and strategy at digital health startup Orbita. Prior to Orbita, Nina led operations at the MassChallenge HealthTech startup accelerator program helping hundreds of digital health startups scale their companies through meaningful partnerships with corporations and the venture capital community.
Nina started her career in various product and digital transformation roles at the Mass General Brigham health system in Boston, MA. Nina received her MBA at Babson College and Bachelor's degree from Suffolk University.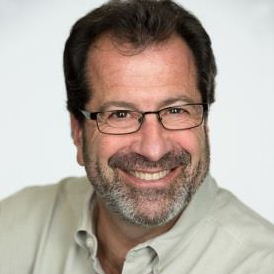 Andy H. Levine BSME, Tufts University, '78; MSME, University of Wisconsin, '80
KMH Center Senior Fellow
Andy is an entrepreneur with over forty years of engineering, marketing, and general business experience developing medical devices and starting companies. Andy has spent his career working with physicians to conceptualize, design, develop, and commercialize medical devices with applications in cardiology, gastroenterology, gynecology, general surgery, thoracic surgery, and urology.
Andy is currently partially retired, advising organizations on product development and innovation. He was most recently CEO and Co-founder of Conformal Medical, Inc., a clinical stage company developing a Left Atrial Appendage closure technology to prevent strokes in patients with AFib. Prior to that, he held a position in Business Development at Harvard's Wyss Institute for Biologically Inspired Engineering. In 2003, Andy founded GI Dynamics which developed an endoscopic device for the treatment of obesity and diabetes. In 2000 he was a co-founder of Seedling Enterprises, a medical device incubator which launched GI Dynamics, Lumerx, and Angstrom Medical, and licensed out two technologies: IsoCool to J&J, and a Multipurpose Laparoscopic Instrument to Aesculap. Additional start-ups Andy helped to initiate include EnteraStim (GI motility), EndoCellutions (regenerative medicine devices), Microsurge (laparoscopic instruments), and Bard Reproductive Systems (fertility devices).
Andy has technical expertise in biomaterials, mechanism design, fluid mechanics, and heat transfer, holds over 85 patents and has authored over 20 technical publications. He holds a M.S. in Mechanical Engineering from the University of Wisconsin-Madison and a B.S. in Mechanical Engineering from Tufts University. Andy lives in Newton with his wife, an architect and artist, where they raised and launched their two children.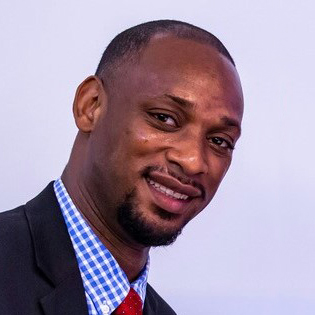 Reginald C. Mbawuike '97
KMH Center Senior Fellow
Reginald Mbawuike is an award-winning innovator responsible for pioneering the applying of artificial intelligence and electronic medical records over a mobile phone platform for reduction of health disparities through live voice and video streams. Due to this innovation, produced in 2013, he was made the Mobile Health Fellow at Harvard University's Faculty of Arts and Science in the Spring of 2014. Here, he introduced this innovation to every doctor at Harvard Medical School and Harvard School of Public Health and assembled the world's premier medical team and tech team for reducing health disparities using telehealth. Reginald is a mobile technology design developer with an emphasis on social venture design, innovation leadership, and strategic communications. He works with clients to develop, synthesize and communicate complex ideas across cultures to create new and more impactful ways of working.
Reginald contributed design, business strategy, and facilitation expertise to clients across a variety of projects with companies like Optum -Beacon Health Options and Bain & Company. His innovation "GIVE mHealth" was highlighted at the Harvard Faculty Club with Kaiser-Permanente's Chief Medical Information Officer, Harvard Medical School's Director of Global Primary Care, and Harvard Medical School's lead doctor for clinical trials ethics. It was awarded at the House of Lords in England, and he was named "Top 100 Healthcare Leaders".
He lectured topics in IT and digital health at Yale, Wellesley, Northeastern, Babson, Massachusetts Institute of Technology, and Harvard University. Most recently, he worked on the behalf of the City of Washington DC in lecturing the Bank on DC program where he worked directly with the FDIC and the SEC on educating finance to underserved members of Washington DC region, presenting with the Head of the SEC. His research has been used by several companies including Bain & Company for over 30 successful projects.
He was CEO Research Associate to Dr. Michael Porter -author of the best-seller "Redefining Healthcare"- at Harvard Business School. Here, he was responsible for new global multi-billion dollar per-annum CEO selection, identification, and industry competitive analysis. The 12 CEOs he selected and produced industry research for subsequently increased revenues by $3.2 billion the following year.
He was Research Associate to Dr. Henry Louis Gates for the Oxford University Press publication which was the foundation of the critically acclaimed PBS program "Finding Your Roots". He also drafted the "tax-free textile clause" to AGOA while serving as the National Chair of the African Growth & Opportunities Act Committee for the Carnegie Endowment for International Peace. He was National Institute on Aging -Startup Challenge Finalist 2022, RESI (Redesigning Early-Stage Investment) -Finalist 2022, won the Health 2.0 -Outstanding Leadership Award 2022, the House of Lords -Euroknowledge Telehealth Leadership Award 2020. He was the US Secret Service Presidential Transition Liaison to the Democratic Nominee for President of the United States in 2004. He also co-authored the Relief for AIDS in Africa bill for Senator John Forbes Kerry in 2000. Along with his honors at Harvard, he has a degree from Babson College.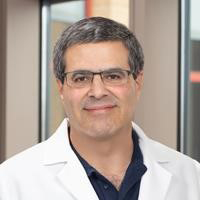 Abraham (Nick) Morse MBA '09; MD (Harvard Medical School)
KMH Center Senior Fellow
Dr. Morse's clinical background is in Obstetrics and Gynecology. He received his MD from Harvard, and completed his residency in OB/GYN at the Johns Hopkins Medical Institutions. Nick is the Consulting Medical Director to the Digital Health practice at Eisner-Amper, LLC and has medical device and healthcare delivery expertise in US and low-resource settings. Before the VP of Clinical Affairs position at Vira Health, a UK-based virtual menopause platform, Nick was the Medical Director of Aurora Healthcare US, a provider of Breast MRI technology and breast screening services in the US and China.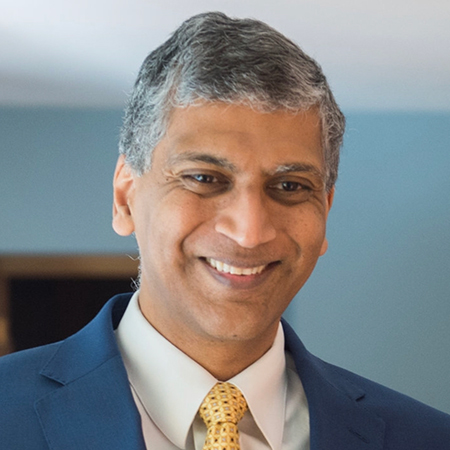 Badri Narasimhan MBA'03
KMH Center Senior Fellow
Badri Narasimhan is a successful serial entrepreneur who founded, grew and sold his first healthcare IT business and is involved in multiple additional ventures presently. The IL-based company he founded out of his 3rd bedroom, AlertMD (www.alertmd.com), grew successfully to have over 27,000 users in the clinical setting across most of the United States, including but not limited to many of the top 25 health systems and physical therapy platforms in the country, dozens of the largest physician groups in many specialties including but not limited to Gastroenterology, Hospital Medicine, Cardiology, Intensive care, Internal Medicine and more.
Badri successfully exited AlertMD in a sale to EverCommerce (NSDQ: EVCM) in 2020. Badri is currently a limited partner in a clean energy fund, the former Chair of an Advisory Board for a medical device company, Board Advisor to two other companies, angel investor in three companies and also involved in a healthcare incubation platform. Before AlertMD, Badri was in Senior management roles in several large and small companies in industries as varied as property casualty insurance, internet software and retail. Badri is a graduate of Georgia Institute of Technology with two graduate degrees from that institution and also holds an MBA from Babson College. Badri lives in Naperville IL with his wife and a blended family of five kids.
His Career Tombstone (So far)—Here is Badri Who… a) Made a millionaire out of a high-school sophomore hire and made him a multi-millionaire 10 years after his graduation b) Lifted one person from near homelessness to a financially safe life with a family and a home c) Enabled a music major to see that he was a world-class user interface designer d) Made three math majors into quasi-sales people! e) Looking to add much more to it.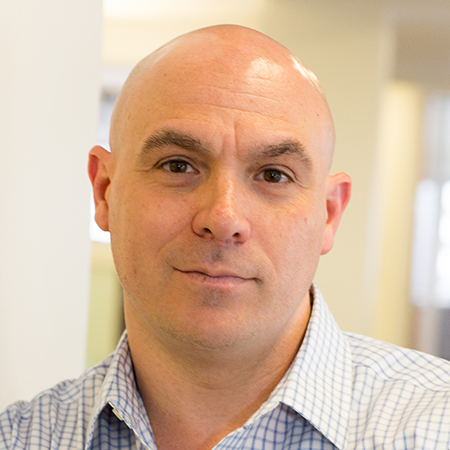 John S. Reale Jr. '98
KMH Center Senior Fellow
John S. (JR) Reale Jr. '98 partners with founders at their earliest stage to build the future. JR founded Integr8d Capital, a seed-stage venture capital firm, in 2017. Integr8d's mission is to help founders realize their vision by building enduring enterprise software businesses.
JR serves as Venture Executive for the Texas Medical Center (TMC), leading the TMC Venture Fund that invests in early-stage digital health and med device startups transforming the future of health. In addition, JR serves as Executive-in-Residence (EIR) for TMC Innovation by being as an in-house resource for startups in the TMC community.
Previously, JR co-founded Station Houston, Inc. (Station), Houston's hub for tech innovation and entrepreneurship, where he served as its CEO from inception through August 2018. In April 2018, Station announced its partnership with the City of Houston and Rice University to develop and launch the Houston Innovation District, now called the Ion. Prior to Station, he worked in early-stage go-to-market roles for two Fraser McCombs Capital (FMC) portfolio companies. He started his career in the financial services industry at Morgan Stanley and JP Morgan, as well as Founding Member of Avalon Advisors, a wealth management and advisory firm based in Houston.
JR serves a variety of civic organizations focused on education and entrepreneurship. JR served as Chair of Mayor Sylvester Turner's Innovation Task Force to develop the City of Houston's strategy and plan to spark the long-term growth of Houston's innovation and technology entrepreneurship economy.
JR serves as an Advisor to SnapStream Media; the Advisory Board for the Rice Alliance for Technology and Entrepreneurship; the Investment Committee for the Cougar Venture Fund at the University of Houston; was the past-President of The Indus Entrepreneurs (TiE) Houston chapter; and mentor at numerous start-up acceleration programs. JR is a Lecturer at Rice University's Jones School of Business focused on management and entrepreneurship. Finally, JR co-founded the Mentoring Initiative at Cristo Rey Jesuit Preparatory High School in Houston (Viva Cristo Rey!).
JR received his B.S. in Finance and Investments from Babson College in Massachusetts. JR and his wife, Kim, are the proud "founders" and parents of their daughter, Juliana, their most important Houston-based startup!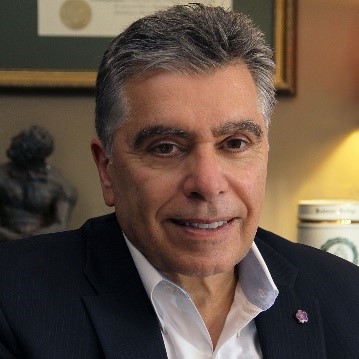 Michael S. Varadian '72
KMH Center Senior Fellow
Michael S. Varadian '72, MBA, JD is an accomplished, national health care leader and innovator, successfully operating at the highest levels of medical technology start-ups, hospitals and health care management, legal and regulatory functions, and health care mergers and acquisitions.
Most recently, he has held comprehensive national and statewide leadership positions in the nation's largest publicly traded community behavioral health provider and was the former Executive Director of RI Department of Health, and RI Department of Behavioral Healthcare, Developmental Disabilities and Hospitals. Prior to that, he was the Healthcare Division Director at the MA Office of the Inspector General, together with senior responsibilities at Boston area academic medical centers, national managed care companies, and strategic national consulting and law firms. His current special expertise is in the innovative health care start-up space, where he is co-founder of two start-ups and advising three additional emerging healthcare technology companies.
Michael has led national pilots in integrated physical and behavioral health care for CMS, as well as a state Medical Marijuana program, and has established and advised statewide Drug Courts in multiple states. He has extensive multi-dimensional operational experience, performed over $1B health care mergers and acquisitions, has national Medicare/Medicaid fiscal, legal, regulatory and quality oversight experience in some of the most innovative health care organizations and environments in the nation. He has presented on health care finance and reform around the world and has been a guest lecturer at Babson College, Brown University Graduate School of Public Health, Providence College and the American University of Armenia.
Michael has been a long time mentor at Babson for the MBA program and has judged multiple entrepreneurial pitch competitions at the college, and has advised multiple start-up companies founded by Babson students.
He lives in Norwood, MA with his wife, Armenie, who is a hospice nurse.