Developing Tomorrow's Finance Leaders Today
Mission Statement
The Stephen D. Cutler Center for Investments and Finance is dedicated to advancing finance education and improving the marketability of Babson students. We provide programs and cutting-edge resources that enrich the student learning experience, support faculty research, and engage our alumni community. We're committed to furthering Babson's innovative and practical approach to finance education and enabling industry practitioners, faculty, and students to collaborate and learn from one another.
To achieve its mission, the Center will:
Offer unsurpassed educational access to the technological tools and information resources used by the most sophisticated industry professionals.
Provide outstanding curricular and co-curricular activities to enable students and alumni to be highly effective in finance and investments careers around the world.
Extend Babson's international reputation for thought leadership by supporting faculty research in investments and finance.
OUR 2022-2023 IMPACT BY THE NUMBERS
20
Programs and events hosted for students, faculty, staff, and alumni, with over 26 hours of content, were hosted during the academic calendar year.
8
8-week private equity seminar has been approved as an undergraduate course designed for students interested in pursuing a career in the industry.
373
Undergraduate and graduate students took classes in the finance lab, totaling seven courses with 14 sections.
Cutler Center Impact Report
The 2022-23 academic year was filled with memorable moments inside and outside the classroom. The finance lab continued to be integrated into several undergraduate and graduate courses, which incorporated the data and analytical tools available through the lab. Outside the classroom, our students continued to excel in many competitions, including a group of undergraduate students in the Babson College Fund who won the local CFA Institute's Equity Research Challenge for the fifth time in the last seven years. The Cutler Center also hosted various thought leadership events for students, alums, and finance community members.
Read our Impact Report
Cutler Center Leadership Team
Cutler Center Advisory Board

From left to right: finance division chair Ryan Davies, board member Jeff Mortimer, board member John Bailer, board member Bruce Herring, board member Nick Platt, CEO Jean Hynes, board member Catherine Friend White, board member Marco Gargurevich, board member Eric Crawley, board chair Jim Spencer, managing director Patrick Gregory
John Bailer '92, CFA, Deputy Head of Equity Income, Portfolio Manager, Newton Investment Management Group
Brian Barefoot '66, H'09, P'01, Senior Advisor, Carl Marks Advisors
Chris Chandor MBA'98, Senior Vice President of Development & Asset Management, The Davis Companies
Karen Chandor MBA'74, Principal, Mercer
Anthony Chiasson '95, Chief Investment Officer, Aurmedis Global Investors LP
Eric Crawley MBA'09, Director, Investment Strategist, Bank of America
Chip Dickson '74, MBA'76, CFA, Co-Founder, DISCERN
Marco Gargurevich MBA'01, Head of Strategic Initiatives, Geode Capital Management
Bruce Herring '87, P'19, CFA, President, Strategic Advisers, Asset Management Division, Fidelity Investments
Rich Katz '91, President, Rodeo Capital
Christopher Menard '96, Chief Financial Officer, Gordon Brothers
Jeff Mortimer '86, CFA, CIO, Founding Partner - Dragonfly Asset Management, LLC
Jason Orlosky '04, Chief Strategist & Managing Director, Bridgeway Wealth Partners LLC
Nick Platt P'23, Partner/Chief Operating Officer/Chief Compliance Officer, Kudu Investment Management
Annabelle Reid MBA'86, Managing Partner, FoxMoor Capital
Harison Sidhu MBA'10, Head of Manager Selection and Due Diligence, Fiduciary Trust
James Spencer '73, CFA, Former SVP & Chief Investment Officer, Cambridge Trust Company
Rick Spillane, CFA, Former Director, Eaton Vance Management
Joseph Spinelli '98, Trader, Millennium Management
Jim Taylor '86, CPWA, Managing Director and Wealth Partner, J.P. Morgan Wealth Management
Catherine Friend White MBA'86, Managing Director, Golden Seeds
Mark Williams MBA'04, Partner, Cape Horn Coffees Inc.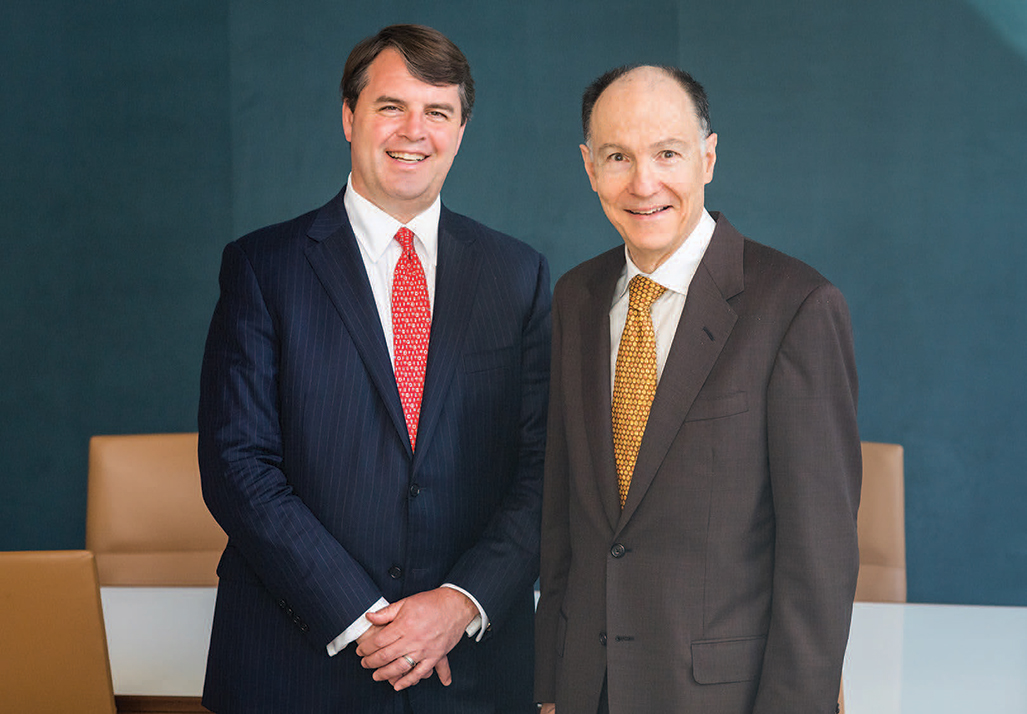 Giving Back
John Bailer '92 and James Spencer '73 were featured in the Babson Magazine to discuss their involvement with the Center and its importance to students on campus.
Read the Babson Magazine Article