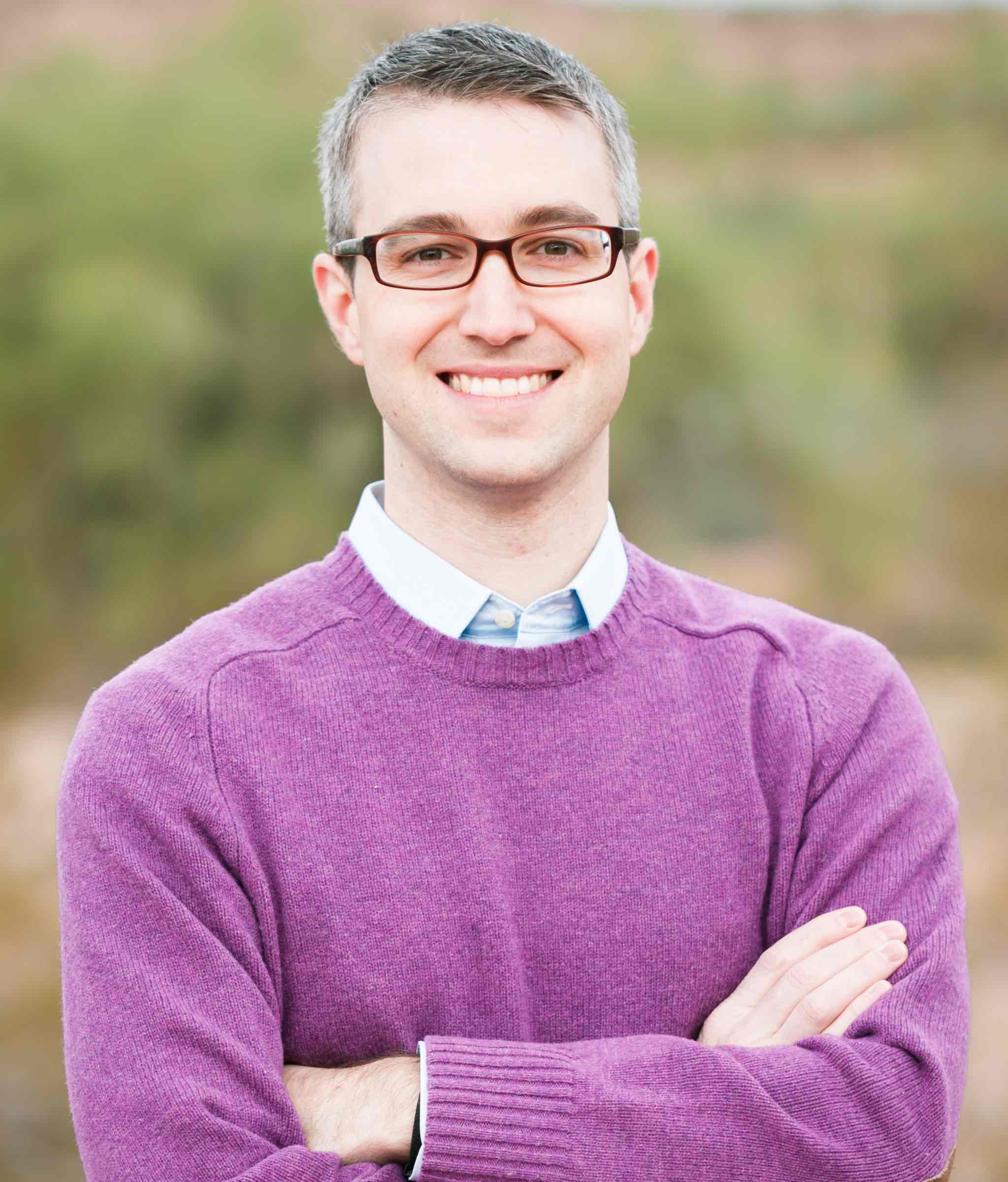 Luke Stein
Academic Division:
Finance
Bio
Luke Stein is an Assistant Professor of Finance at Babson College. He earned his PhD in Economics from Stanford University, and an AB in Applied Mathematics with a Citation in Japanese Language from Harvard University.

Prior to joining Babson, Dr. Stein taught finance and economics courses at the high school through PhD levels at Stanford University and Arizona State University.

His commitment to students has been widely awarded, including as Babson's 2022 "Graduate Professor of the Year," selected by the graduating class as the faculty member "who personifies teaching excellence at the graduate level and whose personal standards of quality and caring extend beyond the classroom." He has also received Stanford University's Gores Award, the university's "highest award for excellence in teaching." Dr. Stein is also a recognized leader in helping college faculty around the world implement technological solutions for effectively teaching remotely.

His main research interests lie at the intersection of corporate finance and labor economics, including work on financial history, entrepreneurial finance, financial uncertainty, and the economics of discrimination. He has published peer-reviewed papers in the Review of Financial Studies, Journal of Corporate Finance, and Economic Journal.

Dr. Stein worked in New York and Tokyo as a consultant on corporate strategy and private equity due diligence with Bain & Company. He also served on the Obama-Biden Presidential Transition Team, and in the Office of Strategic Initiatives at the New York City Department of Education.
Academic Degrees
Ph D, Stanford University
BA, Harvard University
Awards & Honors
2022 — Deans' Graduate Teaching Award, Babson College
2022 — Thomas Kennedy Award for Teaching Excellence, Babson College
2019 — Best Paper, University of Oregon Summer Finance Conference, University of Oregon Lundquist College of Business
2019 — Dean's Excellence in Research Summer Grant, W. P. Carey School of Business, Arizona State University
2019 — Huizingh Outstanding Undergraduate Teacher Award, W. P. Carey School of Business, Arizona State University
2012 — Walter J. Gores Faculty Achievement Award for Excellence in Teaching, Stanford University
More
Courses
Degree Courses 2024

FIN 6200 FINANCIAL DATA ANALYSIS AND PRACTICE

Degree Courses 2023

FIN 7200 INTRODUCTION TO FINANCIAL MANAGEMENT

Degree Courses 2022

FIN 6200 FINANCIAL DATA ANALYSIS AND PRACTICE
FIN 6110 FINANCE FOR ENTREPRENEURS
Publications
Journal Articles
Stein, L.C., Yannelis, C. (2020). Financial Inclusion, Human Capital, and Wealth Accumulation: Evidence from the Freedman's Savings Bank. Review of Financial Studies, The. Vol: 33, Issue: 11, Page: 5333--5377. Oxford University Press. link
Stein, L.C., Zhao, H. (2019). Independent executive directors: How distraction affects their advisory and monitoring roles. Journal of Corporate Finance. Vol: 56, Page: 199-223. link
Doleac, J.L., Stein, L.C. (2013). The Visible Hand: Race and Online Market Outcomes. The Economic Journal. Vol: 123, Issue: 572, Page: F469-F492. link
Presentations
The gendered impacts of perceived skin tone: Evidence from African-American siblings in 1870–1940

Abramitzky, R. Conway, J. Mill, R. Stein, L. NBER Development of the American Economy Summer Institute, Cambridge, MA (2023)

The gendered impacts of perceived skin tone: Evidence from African-American siblings in 1870–1940

Abramitzky, R. Conway, J. Mill, R. Stein, L. Harvard University Economics Department History Seminar, Cambridge, MA (2023)

Race, Perceived Skin Tone, and Economic Outcomes in America, 1870–1940

Abramitzky, R. Conway, J. Mill, R. Stein, L. Babson Research Day, Babson Park, MA (2023)

Introduction to Cryptocurrencies

Stein, L. Friedberg, A. Babson Graduate Finance Club Event Series, Babson Park, MA / Online (2022)

Uncertain Firm Value and Earnings Management: A Capital Markets-Based Channel

Stein, L. Wang, C. Journal of Accounting, Auditing and Finance Conference (2020, postponed/canceled), Helsinki, Finland (2022)

Babson Graduate Commencement Address

Stein, L. Babson Graduate Commencement, Babson Park, MA (2022)

Awesome Lessons From Teaching Finance

Stein, L. Babson "Last Lecture", Babson Park, MA (2022)

Tax-Timing Options and the Demand for Idiosyncratic Volatility

Boguth, O. Stein, L. Babson Finance Brown Bag, Babson Park, MA (2022)

Pursuing the Dream: Raising Capital Against All Odds (panel)

Stein, L. Delgado, F. ten Brink, R. Babson Global Entrepreneurial Leadership Forum, Babson Park, MA (2022)

Tax-Timing Options and the Demand for Idiosyncratic Volatility

Boguth, O. Stein, L. Florida State University Finance Seminar, Tallahassee, FL (2022)

Financial inclusion, human capital, and wealth accumulation: Evidence from the Freedman's Savings Bank

Stein, L. Yannelis, C. BFRF Research Discussion Series, Babson Park, MA / Online (2021)

Financial inclusion, human capital, and wealth accumulation: Evidence from the Freedman's Savings Bank

Stein, L. Yannelis, C. University of San Francisco Economics Seminar, San Francisco, CA / Online (2021)

Financial inclusion, human capital, and wealth accumulation: Evidence from the Freedman's Savings Bank

Stein, L. Yannelis, C. SEC DERA Research Seminar, Washington, DC / Online (2020)

Equity Market Volatility in the COVID-19 Era

Stein, L. Cutler Center "Finance Fridays", Babson Park, MA / Online (2020)

Tax-Timing Options and the Demand for Idiosyncratic Volatility

Boguth, O. Stein, L. Rutgers Finance Seminar, New Brunswick, NJ (2019)

Financial inclusion, human capital, and wealth accumulation: Evidence from the Freedman's Savings Bank

Stein, L. Yannelis, C. University of California, Davis Economic History Seminar, Davis, CA, United States of America (2019)

Tax-Timing Options and the Demand for Idiosyncratic Volatility

Boguth, O. Stein, L. University of Georgia Finance Seminar, Athens, GA (2019)

Financial inclusion, human capital, and wealth accumulation: Evidence from the Freedman's Savings Bank

Stein, L. Yannelis, C. Red Rock Finance Conference, Zion National Park, UT (2019)

Financial inclusion, human capital, and wealth accumulation: Evidence from the Freedman's Savings Bank

Stein, L. Yannelis, C. European Finance Association Annual Meeting, Lisbon, Portugal (2019)

Financial inclusion, human capital, and wealth accumulation: Evidence from the Freedman's Savings Bank

Stein, L. Yannelis, C. University of Oregon Summer Finance Conference, Eugene, OR (2019)

Financial inclusion, human capital, and wealth accumulation: Evidence from the Freedman's Savings Bank

Stein, L. Yannelis, C. NBER Development of the American Economy Summer Institute, Cambridge, MA (2019)

Financial inclusion, human capital, and wealth accumulation: Evidence from the Freedman's Savings Bank

Stein, L. Yannelis, C. Conference on Finance, Labor and Inequality, Capri, Italy (2019)

Angels, Entrepreneurship, and Employment: Evidence from Investor Accreditation Rules

Lindsey, L. Stein, L. Babson Finance Brown Bag, Babson Park, MA (2019)

Financial inclusion, human capital, and wealth accumulation: Evidence from the Freedman's Savings Bank

Stein, L. Yannelis, C. Financial Intermediation Research Society Annual Meeting, Savannah, GA (2019)

Financial inclusion, human capital, and wealth accumulation: Evidence from the Freedman's Savings Bank

Stein, L. Yannelis, C. Northeastern University Finance Conference, Boston, MA (2019)

Angels, Entrepreneurship, and Employment: Evidence from Investor Accreditation Rules

Lindsey, L. Stein, L. SEC Conference on Financial Market Regulation, Washington, DC (2019)

Financial inclusion, human capital, and wealth accumulation: Evidence from the Freedman's Savings Bank

Stein, L. Yannelis, C. Society of Labor Economics Annual Meeting, Arlington, VA (2019)

Financial inclusion, human capital, and wealth accumulation: Evidence from the Freedman's Savings Bank

Stein, L. Yannelis, C. University of Kentucky Finance Conference, Lexington, KY (2019)

Financial inclusion, human capital, and wealth accumulation: Evidence from the Freedman's Savings Bank

Stein, L. Yannelis, C. Adam Smith Workshop in Corporate Finance, London, England (2019)

Financial inclusion, human capital, and wealth accumulation: Evidence from the Freedman's Savings Bank

Stein, L. Yannelis, C. FDIC Research Seminar, Washington, DC (2019)

Angels, Entrepreneurship, and Employment: Evidence from Investor Accreditation Rules

Lindsey, L. Stein, L. Midwest Finance Association Annual Meeting, Chicago, IL (2019)

Financial inclusion, human capital, and wealth accumulation: Evidence from the Freedman's Savings Bank

Stein, L. Yannelis, C. Midwest Finance Association Annual Meeting, Chicago, IL (2019)

Financial inclusion, human capital, and wealth accumulation: Evidence from the Freedman's Savings Bank

Stein, L. Yannelis, C. New Frontiers in Banking Conference, Milan, Italy (2019)

Financial inclusion, human capital, and wealth accumulation: Evidence from the Freedman's Savings Bank

Stein, L. Yannelis, C. European Winter Finance Conference, Megeve, France (2019)

Financial inclusion, human capital, and wealth accumulation: Evidence from the Freedman's Savings Bank

Stein, L. Yannelis, C. University of Lausanne Finance Brown Bag, Lausanne, Switzerland (2019)

Angels, Entrepreneurship, and Employment: Evidence from Investor Accreditation Rules

Lindsey, L. Stein, L. Chicago Fed/Notre Dame Conference on Labor Market Dynamism, Chicago, IL (2018)

Tax-Timing Options and the Demand for Idiosyncratic Volatility

Boguth, O. Stein, L. Suffolk University Finance Seminar, Boston, MA (2018)

Distracted Directors: Evidence From Directors' Outside Employment

Stein, L. Zhao, H. China International Conference in Finance, Tianjin, China (2018)

Angels, Entrepreneurship, and Employment: Evidence from Investor Accreditation Rules

Lindsey, L. Stein, L. Cambridge Endowment for Research in Finance Seminar, Cambridge, England (2018)

Angels, Entrepreneurship, and Employment: Evidence from Investor Accreditation Rules

Lindsey, L. Stein, L. Financial Intermediation Research Society Annual Meeting, Barcelona, Spain (2018)

Tax-Timing Options and the Demand for Idiosyncratic Volatility

Boguth, O. Stein, L. Western Finance Association Annual Meeting, San Diego, CA (2018)

Economic Uncertainty and Earnings Management

Stein, L. Wang, C. CEIBS Accounting and Finance Symposium, Shanghai, China (2018)

Distracted Directors: Evidence From Directors' Outside Employment

Stein, L. Zhao, H. International Conference of the French Finance Association, Paris, France (2018)

Angels, Entrepreneurship, and Employment: Evidence from Investor Accreditation Rules

Lindsey, L. Stein, L. Society for Financial Studies Cavalcade, New Haven, CT (2018)

Tax-Timing Options and the Demand for Idiosyncratic Volatility

Boguth, O. Stein, L. UC Riverside Finance Seminar, Riverside, CA (2018)

Angels, Entrepreneurship, and Employment: Evidence from Investor Accreditation Rules

Lindsey, L. Stein, L. University of Kentucky Finance Conference, Lexington, KY (2018)

Tax-Timing Options and the Demand for Idiosyncratic Volatility

Boguth, O. Stein, L. European Winter Finance Summit, St. Moritz, Switzerland (2018)

Angels, Entrepreneurship, and Employment: Evidence from Investor Accreditation Rules

Lindsey, L. Stein, L. Texas A&M Young Scholars Finance Consortium, College Station, TX (2018)

Angels, Entrepreneurship, and Employment: Evidence from Investor Accreditation Rules

Lindsey, L. Stein, L. Frontiers of Entrepreneurship Research Conference, Palm Beach, FL (2018)

Tax-Timing Options and the Demand for Idiosyncratic Volatility

Boguth, O. Stein, L. Christmas Meeting of the German Economists Abroad, Frankfurt, Germany (2017)

Tax-Timing Options and the Demand for Idiosyncratic Volatility

Boguth, O. Stein, L. Goethe University Frankfurt Finance Seminar, Frankfurt, Germany (2017)

Tax-Timing Options and the Demand for Idiosyncratic Volatility

Boguth, O. Stein, L. University Wisconsin Junior Finance Conference, Madison, WI (2017)

Angels, Entrepreneurship, and Employment: Evidence from Investor Accreditation Rules

Lindsey, L. Stein, L. European Finance Association Annual Meeting, Mannheim, Germany (2017)

Tax-Timing Options and the Demand for Idiosyncratic Volatility

Boguth, O. Stein, L. European Finance Association Annual Meeting, Mannheim, Germany (2017)

Angels, Entrepreneurship, and Employment: Evidence from Investor Accreditation Rules

Lindsey, L. Stein, L. SITE Labor and Finance Conference, Stanford, CA (2017)

Tax-Timing Options and the Demand for Idiosyncratic Volatility

Boguth, O. Stein, L. University of Oregon Summer Finance Conference, Eugene, OR (2017)

Angels, Entrepreneurship, and Employment: Evidence from Investor Accreditation Rules

Lindsey, L. Stein, L. European Financial Management Association Annual Meeting, Athens, Greece (2017)

Angels, Entrepreneurship, and Employment: Evidence from Investor Accreditation Rules

Lindsey, L. Stein, L. Johns Hopkins University Finance Brownbag, Baltimore, MD (2017)

Angels, Entrepreneurship, and Employment: Evidence from Investor Accreditation Rules

Lindsey, L. Stein, L. Stevens Institute of Technology Emerging Trends in Entrepreneurial Finance Conference, Hoboken, NJ (2017)

Asymmetric Taxation and the Demand for Idiosyncratic Volatility

Boguth, O. Stein, L. Arizona Junior Finance Conference, Tucson, AZ (2017)

Financial Access, Human Capital, and Wealth Accumulation: Evidence from the Freedman's Bank

Stein, L. Yannelis, C. Columbia–NYU Junior Finance Conference, New York, NY (2017)

Distracted Directors: Evidence From Directors' Outside Employment

Stein, L. Zhao, H. Midwest Finance Association Annual Meeting, Chicago, IL (2017)

Angels, Entrepreneurship, and Employment: Evidence from Investor Accreditation Rules

Lindsey, L. Stein, L. Southern California Private Equity Conference, Los Angeles, CA (2017)

Economic Uncertainty and Earnings Management

Stein, L. Wang, C. Financial Institutions, Regulation, and Corporate Governance Conference, Melbourne, Australia (2017)

Economic Uncertainty and Earnings Management

Stein, L. Wang, C. Financial Management Association Annual Meeting, Las Vegas, NV (2016)

Economic Uncertainty and Earnings Management

Stein, L. Wang, C. Northern Finance Association Annual Conference, Mont Tremblant, Canada (2016)

Distracted Directors: Evidence From Directors' Outside Employment

Stein, L. Zhao, H. UT Austin Finance Brownbag, Austin, TX (2016)

Distracted Directors: Evidence From Directors' Outside Employment

Stein, L. Zhao, H. Arizona Junior Finance Conference, Tempe, AZ (2016)
More