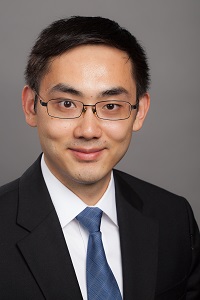 Academic Degrees
Ph D, University of Florida
BS, Huazhong University of Science and Technology
Academic Interest / Expertise
Information Systems; Information Technology Strategy; Data Mining
Courses
Degree Courses 2024

OIM 3600 COMPUTER SCIENCE FOR BUSINESS STUDENTS
OIM 2645 MODELING WITH EXCEL
OIM 3640 PROBLEM SOLVING & SOFTWARE DESIGN

Degree Courses 2023

OIM 3600 COMPUTER SCIENCE FOR BUSINESS STUDENTS
OIM 3640 PROBLEM SOLVING & SOFTWARE DESIGN
OIM 3690 WEB TECHNOLOGIES

Degree Courses 2022

OIM 3640 PROBLEM SOLVING & SOFTWARE DESIGN
OIM 3690 WEB TECHNOLOGIES
Publications
Journal Articles
Gordon, S., Li, Z., Marthinsen, J. (in press). A Deep Analysis of the Economics and Finance Research on Cryptocurrencies. Economics Letters. Elsevier .
Glover, W.J., Li, Z., Pachamanova, D.A. (2022). The AI-Enhanced Future of Health Care Administrative Task Management. New England Journal of Medicine Catalyst Innovations in Care Delivery. Issue: March. Massachusetts Medical Society. link
Pachamanova, D.A., Glover, W.J., Li, Z., Docktor, M., Gujral, N. (2021). Identifying Patterns in Administrative Tasks through Structural Topic Modeling: A Study of Task Definitions, Prevalence, and Shifts in a Mental Health Practice's Operations during the COVID-19 Pandemic. Journal of the American Medical Informatics Association. Vol: 28, Issue: 12, Page: 2707-2715. Oxford University Press. link
Marston, S., Li, Z., Bandyopadhyay, S., Zhang, J., Ghalsasi, A. (2011). Cloud Computing - The Business Perspective. Decision Support Systems.
Department & College Wide Services
Honors Council

(Fall 2018 - Spring 2020)