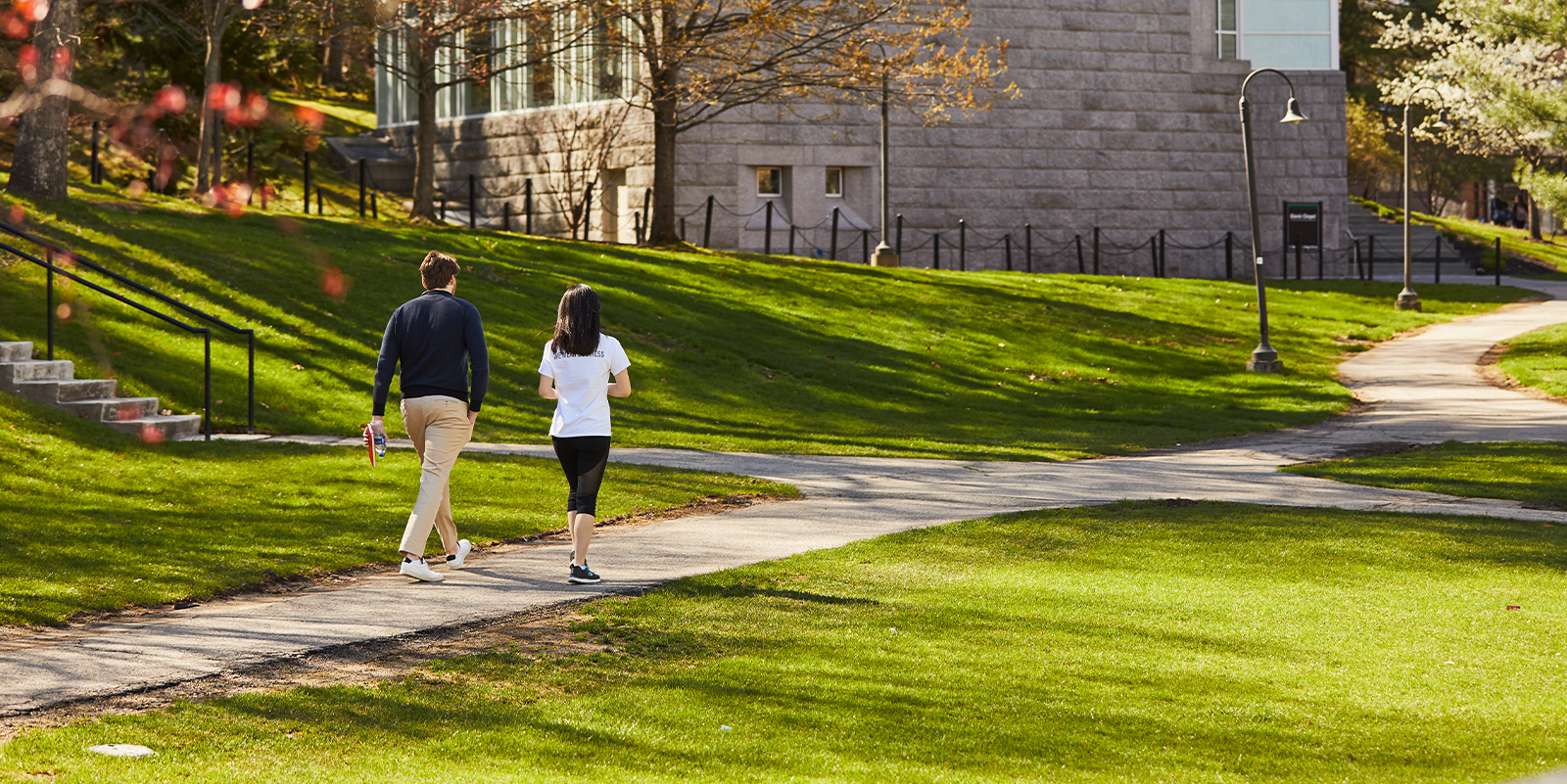 There are many ways to support Babson's students, faculty, and future with your philanthropy.
His commitment to Babson and passion for entrepreneurship led Timothy DeMello '81 to establish the Founders Fund, which provides alumni who are starting companies—and therefore may not have the liquidity to make a cash gift—with a giving vehicle that allows them to support Babson.
Founders Fund donors contribute a percentage of their future equity position in their business (usually 5 percent) to the College. At the time of the company's sale, initial public offering, or other liquidity event, the contribution is transferred to Babson. Depending on the size of the contribution, it may be applied to a range of current-use or endowed funds at Babson.
Ajay Bam M'01
Adam Bauer M'97*
Douglas Brenhouse M'01
Jonathan Carson '79
Troy Chen M'01
Gary Coon '86 M'02
Timothy DeMello '81
Dan d'Heilly M'94
Donald Douglass P'87*
Paul Gass '59
Anand Goel M'00
Michael Healey M'92
Alicia Elena Castillo Holley M'96
Eric Hudson M'92
Gregory M'99 and Stephanie Johnstone
James Kenefick '86
Deborah W. Kirchway
Gloria Ro Kolb M'01
Eric Larsen M'98​
Matthew Lauzon '07​
Michelle Lawlor '89
Helen Lee M'99
Christine Barnard Lefever M'99
Brian MacLeod M'97
Mark Magnacca '91
Daniel Marques '07
William Matson '75
Kirk Olson M'02
Jason Reuben '07
Steven Richards M'91
Mark Robinson M'94
Marcelo Sarno M'02
Daniel Scudder '08
Rezwan Sharif M'03
Michael Smith '92
Walter Stock M'01
Melanie Thompson M'99
Jeffry Timmons*
David Ure M'05
John D. White '81​
* deceased
For more information, please contact Ben Chevrette, Associate Vice President, Development.
Email:bchevrette@babson.edu
Office: 781-239-4025
Cell: 401-787-1210