Events
Global Health Learning Circle
Our Global Health Learning Circle series provides a place for dynamic dialogues about healthcare challenges everywhere in the world. This format also fosters and promotes sharing, connecting, and acting.
Get the latest news, events, and opportunities in our monthly newsletter: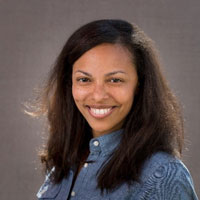 Tuesday, February 19, 1-2 PM, Blank Center
From Access to AI:
Transforming Health in Communities of Color
Join a dialogue with health entrepreneurship scholar, Dr. Rachele Hendricks-Sturrup. She is a research fellow working at the PRecisiOn Medicine Translational Research Center (PROMoTeR) in the Department of Population Medicine (DPM) within the Harvard Pilgrim Health Care Institute.
Tuesday, March 26, 1-2 PM, Blank Center
MedTech for Women's Health
Join a dialogue with Dr. Salome Maswime (obstetrician and gynecologist at Wits University) and Mel Prenovitz (Babson alumnus and co-founder of New View Surgical).
Previous Learning Circles
September

September 25
Join a dialogue with two Babson alumni, Dr. Nick Morse MBA'09, a medical doctor who practices in mainland China and Boston, and Prakash Veenam MBA'18, a recent graduate who recently assumed the role as CEO of a global health startup called Maternova through is post grad Summer GHE Fellowship experience, will talk about their Global Health Entrepreneurship journeys after Babson. Participants will have a chance to hear about careers in this nascent field of study in action.
October

October 30
Join a dialogue with Jennifer Schunemann an entrepreneur who founded Goodwin Group International, LLC a medical journal publication. Her journal produced a renowned peer review medical journal called MD Conference Express that dessiminated key breakthrough findings to medical communities in settings with limited resources that needed it in a more timely manner. Jennifer's organization went from a nonprofit to a profitable business that operated in these resource-limited countries. Her company was acquired in 2014. Participants will get to hear Jennifer's entrepreneurial story and learn more about Global Healthcare Entrepreneurship.
November

November 27
Join a dialogue with Matt Tobey, MD, MPH. Matt is an internal medicine physician at Massachusetts General Hospital who founded and leads his department's rural health initiative. He provides primary care in Rosebud, South Dakota, and leads a team of Boston-based physicians who provide outpatient and inpatient care. The MGH rural initiative consists an agreement with the Indian Health Service, community partnership activities with the Sicangu Lakota, and the MGH Fellowship Program in Rural Health Leadership. He works to facilitate the implementation of partnerships that link academic hospital departments and rural communities that face health disparities. When in Boston, he provides outpatient and inpatient care at MGH and teaches at Harvard Medical School. His interests also include the care of individuals involved in the criminal legal system. He established a jail-based clinic program in South Dakota and, in Boston, serves as the faculty director of the nation's only jail-based student clinic.