Natalie Taylor Scholars
Taylor Scholars are committed to utilizing their entrepreneurial leadership and mindset to make a positive social impact and work towards social justice.
The program formally engages students in service and social change embedded in their academic and co-curricular experiences. The program recognizes, rewards, and distinguishes students who have committed themselves to service, social impact, and justice. The program is open to all first-year and sophomore Babson undergraduate students.
Natalie Taylor Scholars must:
complete two 2-credit EPS courses:

Be the Change: Evaluating Social Impact
Scholar in Action

complete an independent social change project that helps advance one or more of the UN SDGs
complete 300 hours of service to the community, including at least one service immersion experience
Students who successfully meet the required criteria will receive distinction upon graduation. Taylor Scholars will be recognized at the senior awards ceremony and will wear a stole of recognition at graduation.
Many countries worldwide, especially in sub-Saharan Africa, continue to experience active war and conflict as well as the devastating consequences that result. My project seeks to solve this problem by creating entrepreneurial and peace education platforms for youth in Juba, South Sudan.

I appreciate the opportunity to visualize global problems through multiple lenses in the Taylor Scholar program. It feels very refreshing to be in a community of very supportive people who are equally working every day on very inspiring and novel causes of making the world a better place.
Daniel Deng Chol '23
Project: Peace Power Foundation
Cohort of Changemakers
The Taylor Scholar program cultivates a vibrant community of undergrads from around the globe. Some have started businesses, nonprofits, or student clubs to address inequities in their home communities, whether in Sudan, Mexico, Haiti, Nepal, or the Boston area. Some volunteer their time and talent mentoring youth in underserved communities or fellow first-gen students. Others partner with organizations to create special initiatives that scale impact around issues like food insecurity, financial literacy, and social justice. Several not only participate in our Youth Entrepreneurship Program, but go on to develop similar programs in communities like Bangladesh, Brazil, and Puerto Rico.
What they all share is the desire to use their entrepreneurial skills as a force for good.
Meet these social change leaders
Read stories about these social entrepreneurs and changemakers, and the real-world impact they have catalyzed while working on their Taylor Scholar projects.
The Taylor Scholar community allowed me to have discussions with like-minded, purpose-driven and impact-oriented individuals as I navigated ways to merge my interest in business with my passion for making a change in this world. The program provided a space for me to feel supported and encouraged to merge these interests and create lasting change with the communities and people that I worked with over my time as a scholar. I feel empowered to tackle my professional life while finding ways to give back and impact my community in a positive way.
Natalia Castellanos '21
Project: Babson Youth Entrepreneurship Program in Tanzania
Being a part of the Natalie Taylor Scholar program has surrounded me with inspirational people that help me to see broader issues in our community.
Calliope Cortright '23
Project: Composting in Greater Boston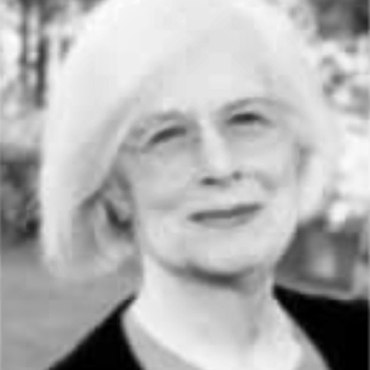 Natalie Taylor
Professor Emerita
During her 26-year tenure at Babson, Dr. Natalie Taylor inspired countless students, pioneered a progressive approach to teaching social entrepreneurship, and elevated its prominence within the Babson MBA program. In 2009, she was named Professor Emerita of the Entrepreneurship Center at Babson College. Her legacy lives on today through the Natalie Taylor Scholar Program, which recognizes and rewards students who are committed to service, community engagement, and social responsibility.