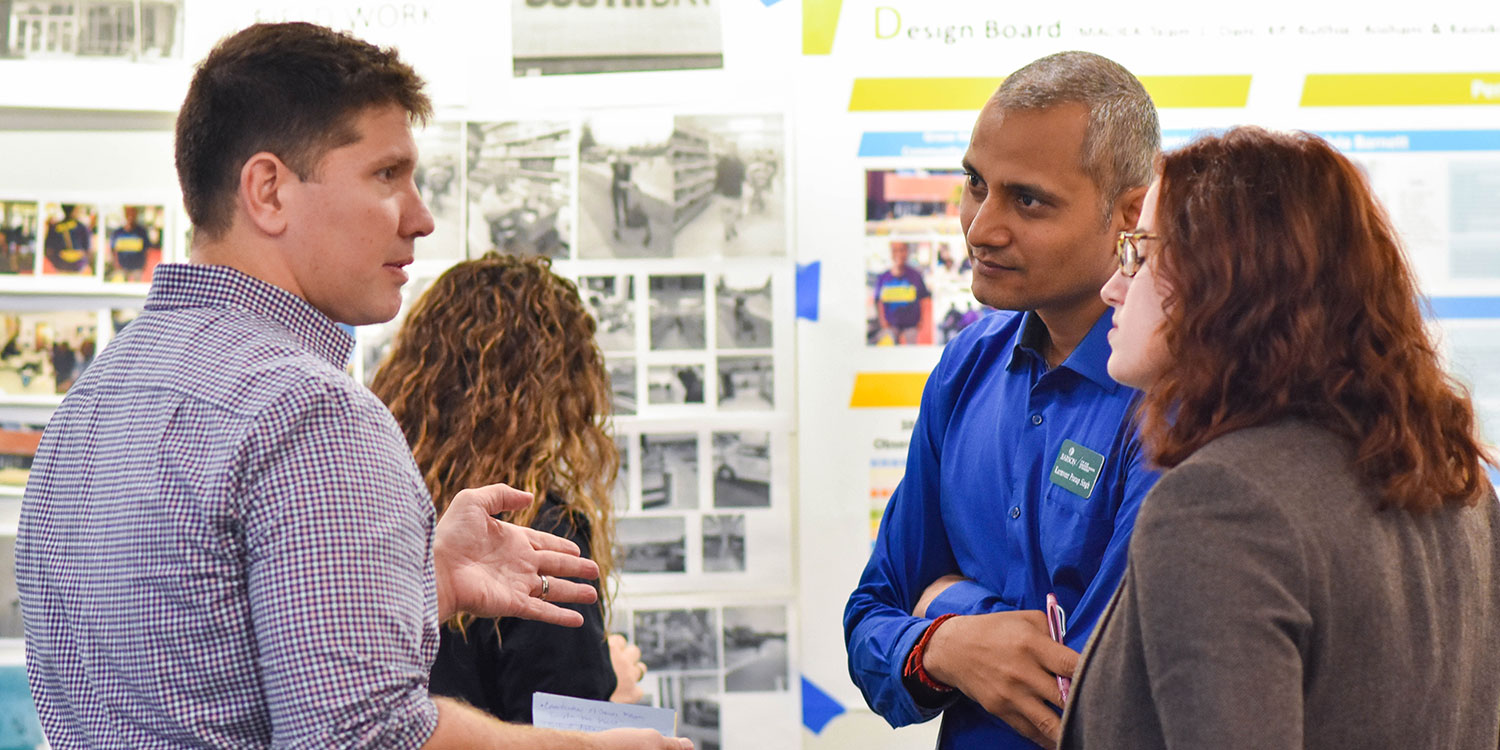 2019-2020 Focus
Multigenerational, Inclusive Mobility
During our inaugural year of Babson's FutureLab on Mobility , we focused on Multigenerational, Inclusive Mobility. For us, this means addressing the need to provide usable, relevant, accessible mobility solutions for people with diverse needs and across all life stages.
Throughout the 2019-2020 academic year, we prototyped a multidisciplinary, multisector approach to experiential learning. We integrated the Toyota Way and Babson's Entrepreneurial Thought & Action, using in-depth research and co-creation to address the issues and needs of our partners and their stakeholders.
Experimenting to Make Lives Better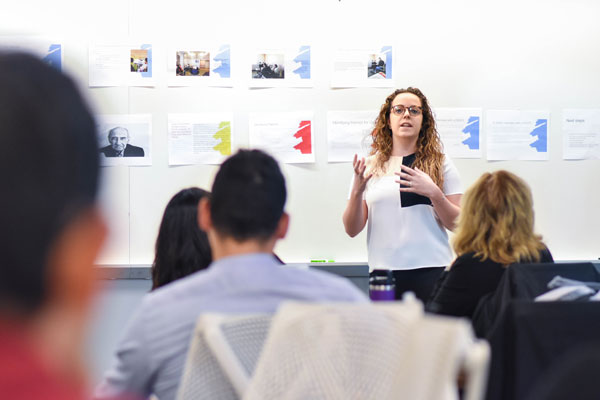 FutureLab: Mobility Opportunities
Our fall MBA course partnered with:
Massachusetts Bay Transit Authority (MBTA)
Massachusetts Executive Office of Elder Affairs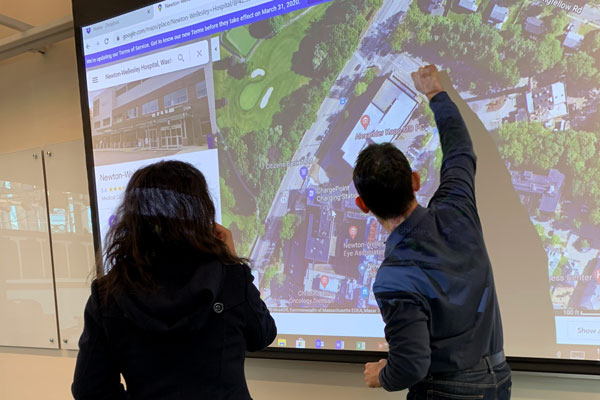 FutureLab: Mobility Innovation
Our spring 2020 MBA course partnered with:
Newton-Wellesley Hospital
Harbor Health Services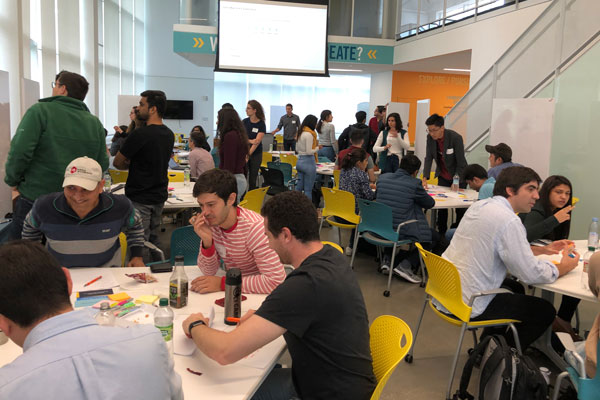 Events & Programming
We held a diverse series of events, engaging a wide array of stakeholders and experts in conversations and real-time problem-solving.
FutureLab: Mobility Opportunities
In this fall 2019 MBA course, we partnered with the Massachusetts Bay Transit Authority (MBTA / The RIDE) and the Massachusetts Executive Office of Elder Affairs (EOEA). Together with these partners, we used human-centered design approaches and tools to explore potential ways to optimize The RIDE, the MBTA's door-to-door, shared-ride paratransit service, and door-through-door (vs. point-to-point) mobility support spanning a spectrum of different lifestages and zones (urban, suburban, exurban, rural) across Massachusetts.
We worked with the Toyota Mobility Foundation to deploy the Toyota Way to identify, clarify, and break down problems; analyze root causes; and propose and test potential countermeasures. Our objective was to validate potential solutions and identify how these might create opportunities for new partnerships, business models, and technology innovation.
FutureLab: Mobility Innovation
We started the spring semester MBA course partnering with Newton-Wellesley Hospital, exploring how mobility interventions can improve the quality of patient care and the efficiency of hospital operations. Unfortunately, we needed to suspend work with the Hospital as they began responding to the growing COVID-19 pandemic. We hope to continue this work in the future, developing specific countermeasures to improve processes and experiences for patients whose hospital stays are over and who are returning home.
Beginning in mid-March, we pivoted the course to remain as relevant as possible with the challenges at the intersection of mobility, healthcare, and the global pandemic. In collaboration with Babson's new Kerry Murphy Healey Center for Global Healthcare Entrepreneurship, we partnered with Harbor Health Services, a group of community health centers in eastern Massachusetts that serve more than 30,000 patients annually. We ideated around the increasing mobility challenges of health care access, such as the accelerating implementation of telemedicine solutions.
Programming & Events
Throughout the academic year, we held a diverse series of events, engaging issue-area experts in informal conversations with a wide array of stakeholders to explore the future of mobility. Topics included understanding the self-driving future, how mobility is disrupting established industries, the intersection of mobility and healthcare, and what needs to change to achieve equity in mobility systems. We also held a "Sustainability Sprint," allowing a large group of students and alumni to work on a real-world challenge to develop a mobility design for social impact.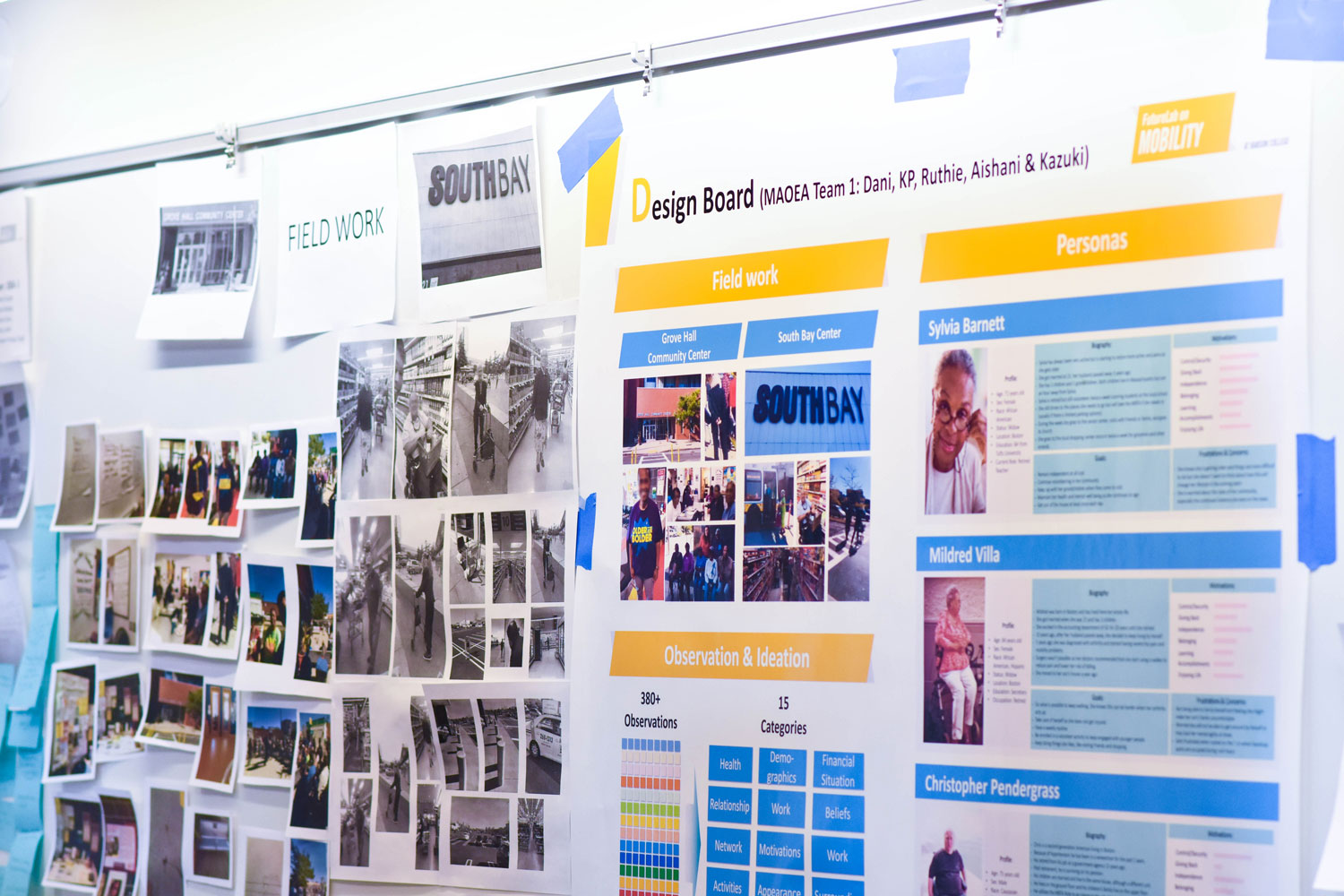 A Design-Thinking Approach to Mobility
"It was really valuable to hear what the students were learning and observing; they truly met people 'where they are,' listened, and tried to put themselves in others' shoes. The insights and findings from this were incredible. We find ourselves using some of those personas as we think about how to solve mobility problems that people face."