Project ROI
Society is demanding that companies, both public and private, serve a social purpose. To prosper over time, every company must not only deliver financial performance, but also show how it makes a positive contribution to society.
Larry Fink
CEO of BlackRock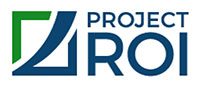 Making the Case for Responsible Business Practices
As Larry Fink illuminated in his 2018 letter to CEOs, now more than ever, companies' engagement in society is no longer a "nice to do" but a business imperative. Project ROI is a portfolio of action research projects that examine the business cases and returns on investment for corporate activities that have traditionally been seen as unquantifiable.
Both reports were led by a partnership between the Institute for Social Innovation and IO Sustainability.
Project ROI on Corporate Responsibility
Defining the Competitive and Financial Advantages of Corporate Responsibility and Sustainability
This report establishes the potential returns on investment corporate responsibility can deliver. It defines a clear roadmap of essential practices for companies that want to improve the impact and value of their corporate responsibility and sustainability performance.
Lead sponsor: Verizon
Supporting sponsor: Campbell Soup Company
Authors: Richard Bliss, Stephen Jordan, Cheryl Yaffe Kiser, Steve Rochlin
Project ROI on Health
Driving Corporate Involvement in Community Health and Well-being
This report is the product of an 18-month project examining the business case for corporate involvement in community health and well-being. It includes implications for companies and the actions they can take, along with ideas and frameworks to design and pursue corporate involvement.
Lead sponsor: Robert Wood Johnson Foundation
Authors: Stephen Jordan, Cheryl Yaffe Kiser, Steve Rochlin
The views expressed in this report do not necessarily reflect the views of the Foundation.