Babson Board Fellows
Give back, gain experience.​
Babson Board Fellows is an experiential learning program that places Babson MBA students and MBA alumni as nonvoting members on nonprofit Boards. Nonprofits benefit from our MBAs' fresh insights as well as their contributions to board committees and special projects. MBAs benefit from exposure to board-level decision-making, mentorship, and project experience.
Goals of the program:
support local and national social sector organizations
allow Babson MBAs to put their entrepreneurial leadership and business skills into practice with a mission-driven organization
build a culture of service within the Babson MBA community
help maximize Board performance and outcomes
increase understanding of how to create sustainable economic and social value simultaneously
Please note this program is open to Babson MBAs and MBA alumni who plan to live in the Greater Boston area for the 2023–2024 academic year. Applications must be submitted by June 16.
Since the program began in 2010, Babson Board Fellows have supported dozens of nonprofit organizations, such as The BASE, Special Olympics of Massachusetts, Commonwealth Shakespeare Company, Clear Path for Veterans NE, and more.
Prospective Babson Board Fellows are evaluated based upon their skills, work experience, passion, and commitment to meeting the expectations of the program. The Selection Committee screens each candidate for the best fit for the program, and matches accepted candidates to nonprofit boards who can best utilize their skills and strengths based on the organization's current needs.
Nonprofit boards are asked to submit an application detailing how they could benefit from a Babson Board Fellow, and must commit a board member to mentor and support the fellow(s) for at least one academic year. Nonprofit partners are subject to change each year depending on the needs of the organization and strengths of the cohort of fellows. If you are a nonprofit interested in being considered for Babson Board Fellows, please email socialinnovation@babson.edu for more information.
Typically, two Babson Board Fellows are matched with each nonprofit board to further the shared learning aspect of the program. However, there are some instances where only one Babson Board Fellow will participate with a nonprofit board.
Invite Babson Board Fellows to attend all board meetings, events, and/or functions as a regular, albeit nonvoting, member between September 2023 and April 2024*
Assign a mentor from the Board to be the primary "point person" for the fellows. This person will be responsible for making sure that the fellows have all documents and information necessary to complete their service
Work with the fellows to identify a board committee, project team, or small project to which they can meaningfully contribute, understanding that the fellows are participating as volunteers and may have heavy academic or other work commitments
*Please note: while Babson Board Fellows runs during the academic year, some fellows and boards may mutually agree to continue their partnership after the formal program end date. Any fellows who choose to continue their work will still receive full support from the Institute for Social Innovation beyond April.
Attend all board meetings and subcommittee meetings (if applicable)
Complete a Babson Board Fellows training/orientation on nonprofit management and board service, early in the fall semester
Work with the board mentor to identify a board committee, project team, or small project to which you can meaningfully contribute
Maintain communication with board mentor between board meetings
Successfully complete agreed-upon obligations by the end of program
Attend Babson Board Fellows training and cohort meetings—a total of four (4) meetings per academic year
Represent yourself and Babson College in a professional manner
Understand that Babson Board Fellows is currently a non-credit-bearing activity
In addition to attending all board and committee meetings, Babson MBAs are expected to commit to four check-in conversations to share learnings with other cohort members. Nonprofit board mentors should expect to spend an average of 1–2 hours each month supporting fellows. As each nonprofit board is structured differently, time commitments may vary according to schedules and peak demand times. Babson Board Fellows should be in an open dialogue with their nonprofits to ensure that any demands on their schedules are well communicated and that a strategy or work-around is determined.
Babson's Board Fellows program exposed me to the inner workings of a nonprofit board and the importance of private-public partnerships that enable social and economic change. My experience helped me better understand the critical role business leaders play in the nonprofit ecosystem, beyond donations.
– David Mungai MBA'17
former Babson Board Fellow with The BASE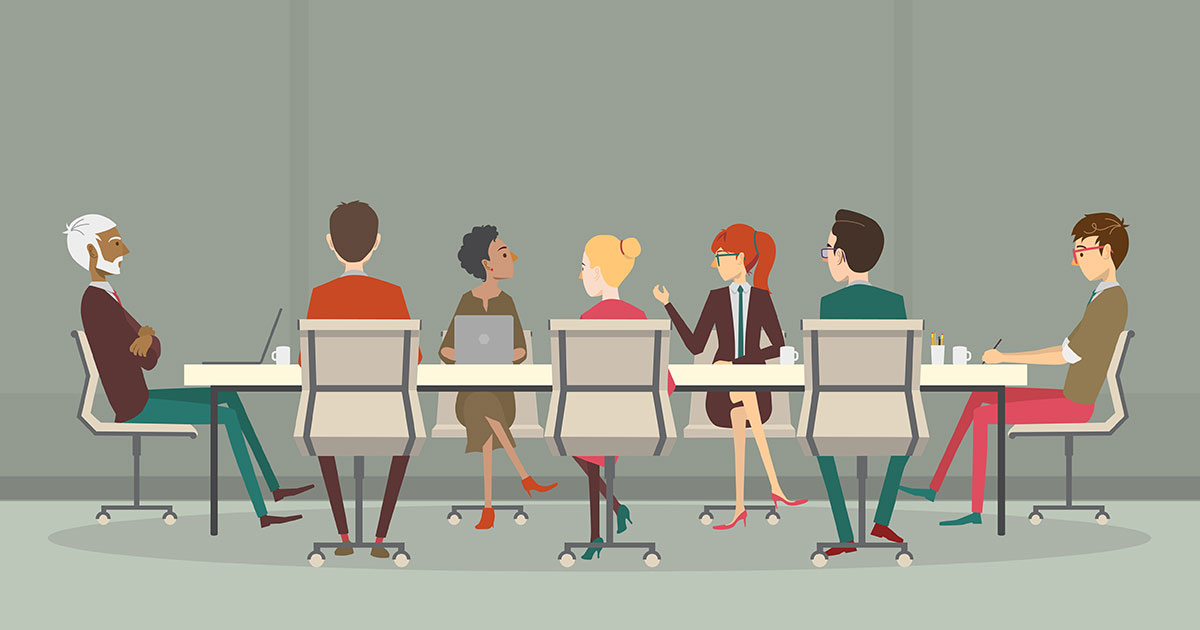 5 Ways to Be a Good Board Fellow
What makes a good Board Fellow? Pam Martin, Institute for Social Innovation Senior Fellow in Social Innovation, shares advice from over two decades of experience in working with nonprofits.
Read Article