Changemaker Award
The Changemaker Award was designed to recognize members of the Babson community who have set something in motion in order to create positive change.
For eight years, we invited all members of the Babson community to nominate an individual who exemplifies the idea of creating positive change.
We are looking to honor those willing to take smart, courageous action to create change for good. As such, nominees are not limited to those who have completed an initiative or project; also to be considered are efforts that are underway. This award is for those engaged in change-making behavior. ​
2018 Changemaker Award Recipients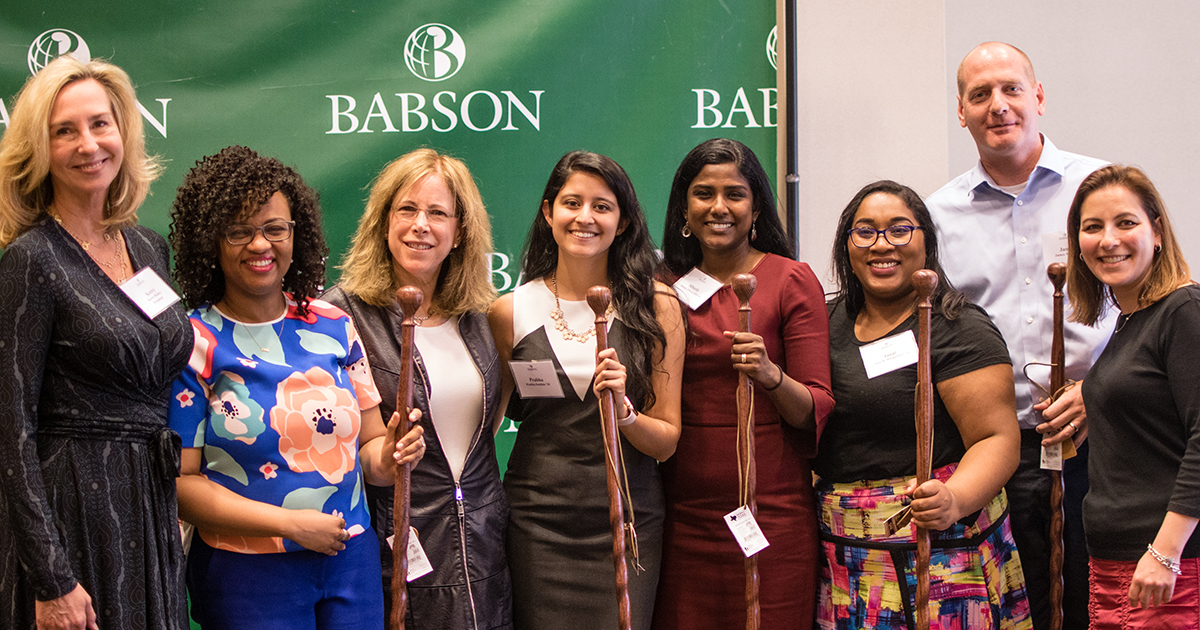 We are delighted to announce our 2018 Changemaker Award winners who were honored on April 24th at Babson's Spring Awards Luncheon. Read about their impact.
Alumni: Janai Mungalsingh '08
Undergraduate: Prabha Dublish '18
Graduate: Sthuthi Jebaraj MBA'18
Staff: Steve Maler (missing from photo)
Faculty: Wiljeana Glover
ET&A Change Leader: James Regal
2017 Changemaker Award Recipients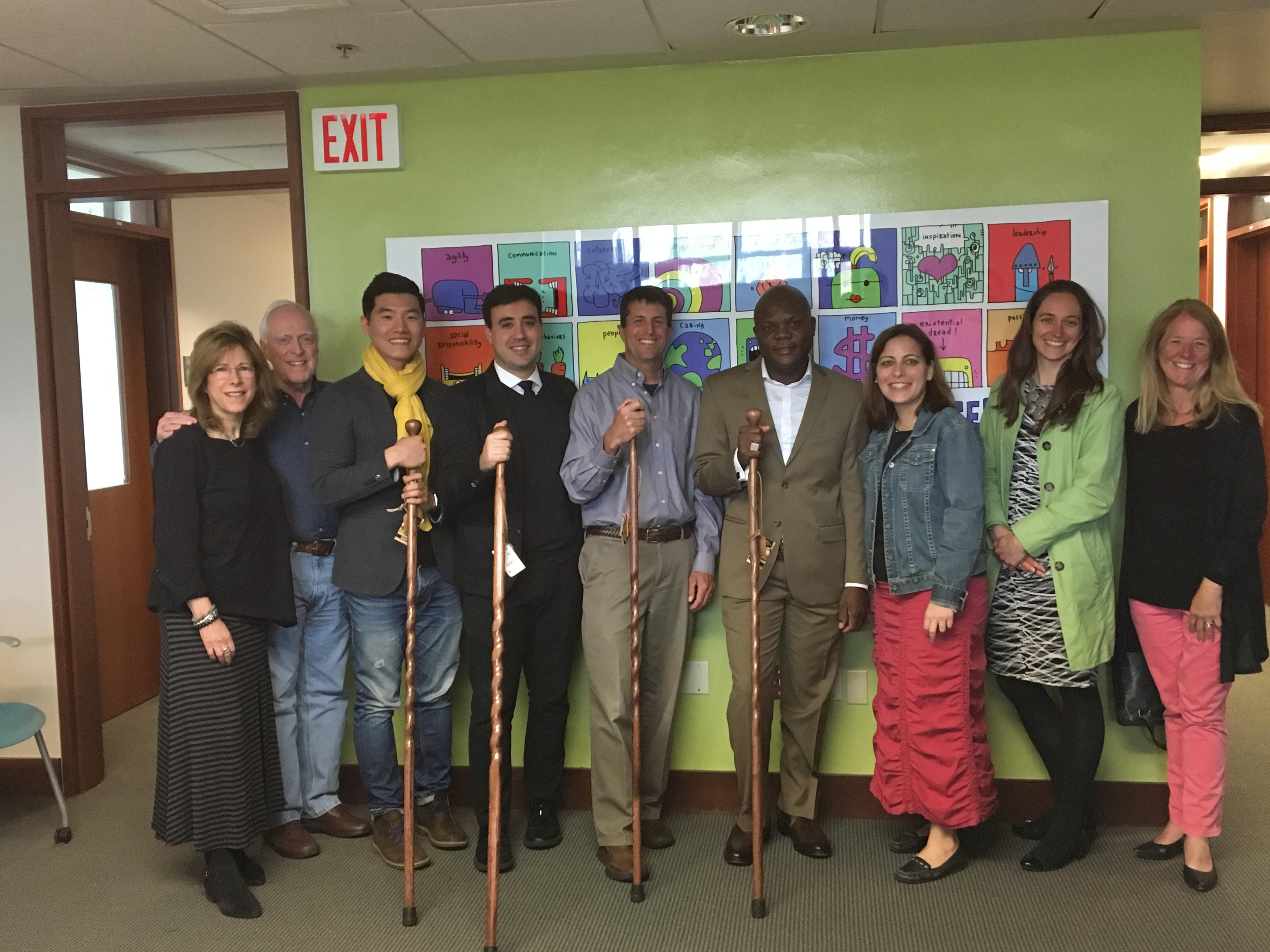 Alumni: Savitha Sridharan MBA'14

Faculty: Ruben Mancha

Staff: Jim Castrataro

Graduate: Rakibou Ouro-Djobo MBA'18

Undergraduate: Alex Jong Kyu Lim '18
2016 Changemaker Award Recipients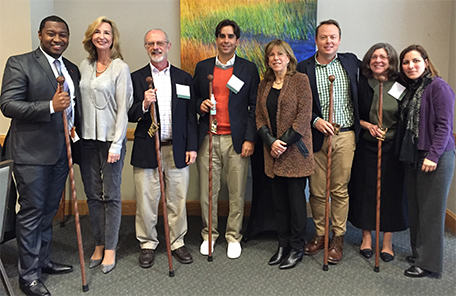 Alumni: Daniel Dalet '03, Co-Founder of SoloCoco
Faculty: Cheryl Kirschner and Rosa Sle​gers
Staff: Bob Wald, Senior Database Developer
Graduate: Jon Kluge M'17
Undergraduate: Shatiek Gatlin '16
2015 Changemaker Award Recipients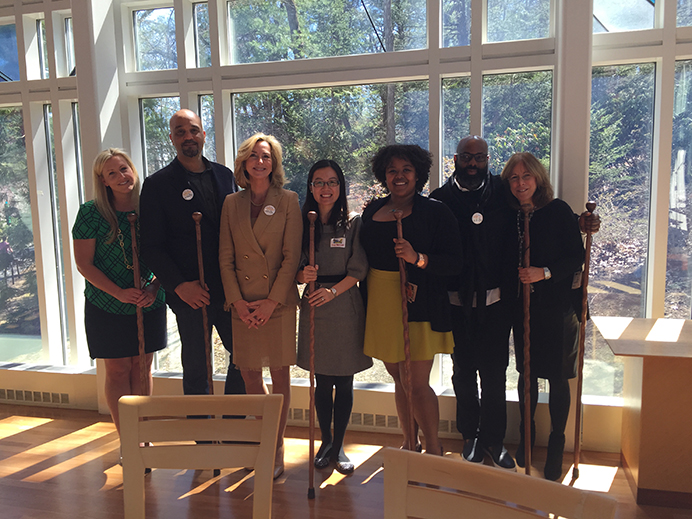 Richelieu Dennis and Nyema Tubman of Sundial Brands (Alumni), Vikki Rodgers (Faculty), Yuan Yin (Graduate), Denning Aaris (Staff) and Taelyr Roberts (Undergraduate)
2014 Changemaker Award Recipients
Alumni: Jon Feinman M'10, Founder of InnerCity Weightlifting
Faculty: Mary Pinard
Staff: Melissa Shaak, former Director of Student Financial Services
Graduate: Mayank Arora M'14
Undergraduate: Irene Laochaisri '17
2013 Changemaker Award Recipients
Chief Changemaker Award: Len Schlesinger
Faculty: Dean Dennis Hanno
Staff: Kate O'Leary, Human Resources
Graduate: Chet Clem M'13
Undergraduates: Lindsey Tarr '13, Amy Malinowski '13
2012 Changemaker Award Recipients
Faculty: Elizabeth Swanson Goldberg
Staff: Jamie Kendrioski, Director, International Student and Scholar Services
Graduate: Mathew Paisner, M'12, CEO/Co-Founder Altruhelp
Undergraduate: Miguel Vazquez '12
2011 Changemaker Award Recipients
Faculty: Robert Turner
Staff: Katrina Fludd '08, M'10, Manager, Multicultural Programs
Graduate: Rachel Greenberger M'11, Director, Food Sol
Undergraduate: Tazmun Nahar '12