LGBTQ Events
Annual Babson traditions that celebrate and honor our LGBTQ+ community and their allies.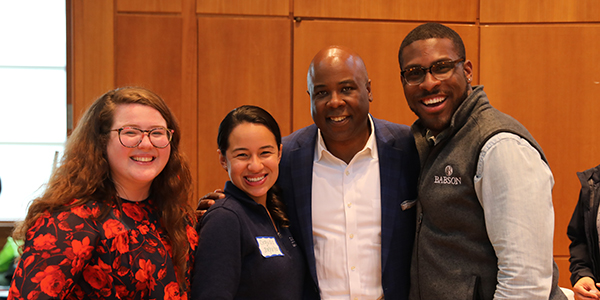 LGBTQ+ Welcome Reception
Each fall, during the first week of classes, we hold a celebratory event to welcome the newest student, faculty and staff members of our LGBTQ+ community and their allies.
LGBTQ+ History Month
Each October, a variety of programs and events are held on and off campus, by and for students, faculty, staff and alumni.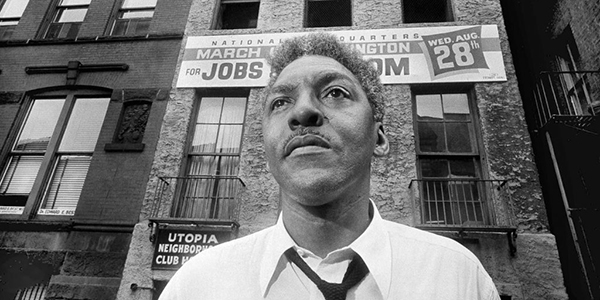 Bayard Rustin Community Breakfast
Each spring, Babson community members attend this inspiring event, which draws on the spirit of Bayard Rustin's work in human rights, civil rights, and social activism. It is the longest-running event honoring Bayard Rustin's legacy in the country. The event is a fundraiser for Boston AIDS Action Committee and a great way to connect with the LGBTQ+ and ally community in Boston.
Lavender Graduation
Lavender Graduation is a celebration honoring LGBTQ+ and ally students and recognizing their achievements and contributions to the College. Babson's 10th annual Lavender Graduation will be held on Tuesday, April 26, 2022 at the Glavin Family Chapel.
Register today: bit.ly/Lav_Grad_2022
To learn more about Lavender Graduation and view a list of U.S. colleges and universities that celebrate, visit Human Rights Campaign.
Keynote Speakers
Honored guests reflect on their journey as a member of the LGBTQ+ community and provide a motivational address to mark this significant milestone.
2020: Dave Childers '83, Co-Founder Gay and Lesbian Alliance
2019: Alok Vaid-Menon, writer and performance artist
2018: Kadia Tubman '04, writer and journalist
2017: Kit Yan '06, CEO of Kit Yan Productions
2016: Aaron Walton '83, co-founder of Walton Isaacson (WI) Advertising Agency
2015: Sara Schnorr, attorney and member of the Mass. LGBTQ Bar Association
2014: Dr. Thomas Bourdon '98, diversity & inclusion consultant and trainer
Pride Award
At Lavender Graduation we also honor students, staff, faculty, alumni, and friends of the College who have made significant contributions to Babson and/or the greater LGBTQ+ community through the Pride Award.
Submit your nominations for the 2022 Babson Pride Award by Friday, April 8, 2022!
Lavender Graduation 2017 Album on Flickr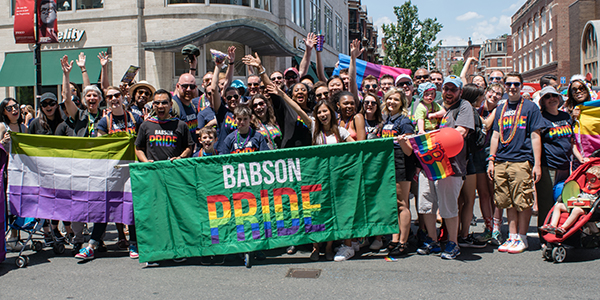 Boston Pride Parade
Saturday, June 9, 2018 marked the sixth consecutive year that members of the Babson community have marched in the annual Boston Pride Parade.