Babson WIN Growth Lab Venture Accelerator
The Women Innovating Now (WIN) Growth Lab Venture Accelerator
Created by the Center for Women's Entrepreneurial Leadership (CWEL) at Babson College, the Women Innovating Now (WIN) Growth Lab provides women entrepreneurs and allies with an inspiring community and a rigorous, experiential process that catalyzes innovative thinking and enables them to successfully scale their businesses.
**IMPORTANT UPDATE**
We wanted to share the exciting news that we have partnered with the U.S. Black Chamber and will be launching WIN Tulsa this fall at the Greenwood Women's Business Center! As a result of this new exciting partnership, we have decided to postpone the WIN Growth Lab virtual accelerator until our Spring Semester begins in January. This will allow us to open the program up to the Tulsa ecosystem as well.
Click here to join our Wait List and be the first to learn about Babson WIN updates.
12 weeks of business curriculum, including Babson's world-renowned ET&A pedagogy

1.5 hours of one-on-one coaching with a senior-level coach per month

Milestone driven pathway to hold you accountable to the goals you established on day one

Strategic guidance from Mastermind Experts who have decades of experience in the C-Suite and on boards of global companies

Access to experts in a variety of industries and subject matter through office hours and workshop sessions

An understanding of how to manage the gendered dynamics of the entrepreneurial process

A cohort of women entrepreneurs and allies who are experiencing the entrepreneurial journey with you
---
What Differentiates Us:
Split-Screen focus between YOU and YOUR COMPANY:

We recognize that women build businesses differently, in the Lab we look to ellevate and empower you as a founder and at the same time fuel your business growth

Designed by the #1 School for Entrepreneurship Education:

Learn Babson's one-of-a-kind Entrepreneurial Thought and Action® (ET&A™) methodology

Industry agnostic:

We work with high-growth companies across industries and channels.

No Equity:

Unlike many other accelerator programs WIN Growth lab does not take equity

Multiplier Effect:

We help companies become part of the entrepreneurial ecosystem by making key connections and introductions.

Gender Acumen:

An understanding of how to manage the gendered dynamics of the entrepreneurial process
Program Investment: $995
The WIN Growth Lab is valued at $5,000 per participant. We have secured sponsors to offset a large portion of that cost and are able to offer the program this fall for just $995.
The WIN Growth Lab Program is offered free of charge for current Babson, Olin, and Wellesley Undergraduate and Graduate students, and Babson College alumni. Current Babson Graduate students have the option to take this program for course credit as part of the WIN Intensity track. Participation is contingent upon acceptance into the program please contact Program Director, Kara Miller kmiller5@babson.edu for details.
Olin and Wellesley Alumni receive 20% off.
Babson, Olin, and Wellesley College Staff receive 20% off.
Scholarships
A limited number of partial scholarships are available for this program. For more information please visit the Scholarships section.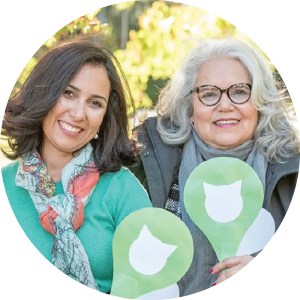 "WIN unites two crucial things for us. First, the quality of an accelerator built by Babson is unquestionable. Second, they understand the intersection of being an entrepreneur and a woman, helping us leverage our unique qualities and circumstances to achieve as much growth as any other entrepreneur, no matter what their gender." - Lizia Santos & Lis Sommerville, Co-Founders of CityCatt
---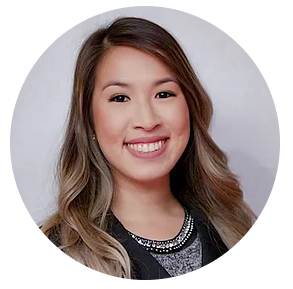 "The WIN Growth Lab was exactly what we needed at the stage of our company. We entered with a prototype and just a handful of users and by the end of the 12-weeks with the support of the WIN staff, mentors, and coaches we exited the program with over 150+ users, a product roadmap for the next 6 months, and ready to raise a small round of funding to fuel our growth! The Babson network never fails to connect me to the right people we need and WIN was the catalyst for those connections". Collen Leung MBA'18, co-founder and CEO of Unmute
---