Babson WIN Growth Lab Venture Accelerator
The Women Innovating Now (WIN)
Growth

Lab Venture Accelerator

Created by the Center for Women's Entrepreneurial Leadership (CWEL) at Babson College, the Women Innovating Now (WIN) Growth Lab provides women entrepreneurs with an inspiring community and a rigorous, experiential process that catalyzes innovative thinking and enables them to successfully scale their businesses.
A New WIN Lab for Fall 2020:
As we navigate the necessities of our new virtual world, the team behind the WIN Lab in Boston and Miami has made the decision to transform our traditional 5-month venture accelerator (the WIN Lab) into a 12-week online experience called the WIN Growth Lab.
The WIN Lab was built in 2013 with the goal of increasing the number of students participating in other entrepreneurship accelerators and competitions at Babson College. Launching a partnership with the City of Boston soon thereafter, the WIN Lab started to become a program for all women-identifying founders, regardless of their affiliation with Babson College, in an effort to expand support for female founders. Iterating each year to make improvements to the program, 2020 marked a new opportunity to take the best of the WIN Lab accelerator and fine-tune it to reach an even broader audience. The result is the WIN Growth Lab.
Launching in 2020 and kicking off in the fall, the WIN Growth Lab is an accelerated program for women-identifying entrepreneurs who have already launched their businesses and are ready for growth. Consolidating the most applicable content, milestones, and mentor elements of the original WIN Lab, the WIN Growth Lab is a fully virtual, 12-week, venture accelerator for growing companies. This change marks an exciting "next generation" phase of entrepreneurial empowerment of women, reaching a bigger audience, and helping us amplify our impact.
This virtual action tank is designed for early-stage female founders with high growth potential businesses in all sectors. The core program uses Babson's Entrepreneurial Thought & Action (ET&A) methodology to push founders to test, iterate, and take action towards growth opportunities. The new WIN Growth Lab offers a dual focus on developing the entrepreneur and the enterprise through milestone-driven content, peer forums, one-on-one coaching, and public-platforming opportunities. WINners learn in the Growth Lab, take action in their companies, and then review and iterate on that action with faculty, peers, coaches, and mastermind experts to determine how to move forward.
---
Program Cost:
The WIN Growth Lab is valued at $5,000 per participant. We have secured sponsors to offset a large portion of that cost and are able to offer the program this fall for just $995. We are offering an Early Bird pricing of $875 for applications submitted by Sunday, July 19th 11:59 pm EST.
The WIN Growth Lab Program is offered free of charge for current Babson, Olin, and Wellesley Undergraduate and Graduate students, and Babson College alumnae. Current Babson Graduate students have the option to take this program for course credit as part of the WIN Intensity track. Participation is contingent upon acceptance into the program please contact Program Director, Kara Miller kmiller5@babson.edu for details.
Olin and Wellesley Alumnae receive 20% off.
Babson, Olin, and Wellesley College Staff receive 20% off.
Scholarships
A limited number of scholarships are available to women-identifying founders from South Florida and Women of Color from across the country. For more information please visit the Scholarships section.
Applications close August 9th!
---
What Differentiates Us:
Split-Screen focus between YOU and YOUR COMPANY:

We recognize that women build businesses differently, in the Lab we look to ellevate and empower you as a founder and at the same time fuel your business growth

Designed by the #1 School for Entrepreneurship Education:

Learn Babson's one-of-a-kind Entrepreneurial Thought and Action® (ET&A™) methodology

Industry agnostic:

We work with high-growth companies across industries and channels.

No Equity:

Unlike many other accelerator programs WIN Growth lab does not take equity

Multiplier Effect:

We help companies become part of the entrepreneurial ecosystem by making key connections and introductions.

Gender Acumen:

An understanding of how to manage the gendered dynamics of the entrepreneurial process
---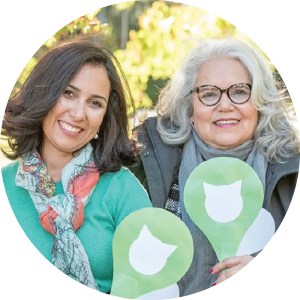 "WIN unites two crucial things for us. First, the quality of an accelerator built by Babson is unquestionable. Second, they understand the intersection of being an entrepreneur and a woman, helping us leverage our unique qualities and circumstances to achieve as much growth as any other entrepreneur, no matter what their gender." - CityCatts Co-Founders
---
Program Highlights:
12 weeks of business curriculum, including Babson's world-renowned ET&A pedagogy

One-on-one coaching with a senior-level coach for at least 1 hour each month

Milestone driven pathway to hold you accountable to the goals you established on day one

Strategic guidance from Mastermind Experts who have decades of experience in the C-Suite and on boards of global companies

Access to experts in a variety of industries and subject matter though office hours and workshop sessions

An understanding of how to manage the gendered dynamics of the entrepreneurial process

A cohort of women entrepreneurs who are experiencing the entrepreneurial journey with you
Program Pillars:
Accountability:

Moving forward on the business can be overwhelming when there is so much opportunity for growth. Staying focused and accountable are two ways to ensure you stay on course and make progress. To do that, the WIN Growth Lab provides structure and a space for accountability, community, and consistent feedback. The 12-week program begins with you identifying the goals you'd like to reach by its end. From there, your progress against those goals will be tracked at monthly mastermind sessions where you will give updates to a group of experts and fellow entrepreneurs and receive feedback, guidance, and encouragement from the group.

Peer Community:

We know being a solo founder can be lonely. By joining this community, you will be part of a cohort of smart, ambitious, women entrepreneurs who are going through the startup journey just like you and how a wide range of knowledge to share.

Content Sessions:

Learn the Babson way!

You will attend weekly sessions discussing tactical business topics such as marketing, finance, and pitching that will impact your business growth, sessions are led by Babson faculty and industry experts.

Mentors:

It's what you know, but also who you know!

Entrepreneurs will have access to mentors in the WIN Growth Lab network during the mastermind meetings, one-on-one business coaching sessions, and office hours.

Platforming Opportunities:

Entrepreneurs will have the chance to attend well-attended public events to showcase their company.
Who Should Apply?
WIN Growth Lab is an industry-agnostic program designed for early-stage startups led by women entrepreneurs who are looking to accelerate their growth. We consider you a good fit for the program if you:
Are a women-identifying founder, co-founder, and/or employee with considerable equity in the company.

Have a revenue-generating company that is positioned to scale. We have seen that companies in this stage can best take advantage of the program. We will make an exception for pre-revenue technology and SaaS companies that have a strong go-to-market strategy and a functioning MVP.

Are interested in learning more about the various ways to find business growth including equity financing, bank loans, and crowdsourcing.

Are looking to develop a robust peer community and network of advisors.