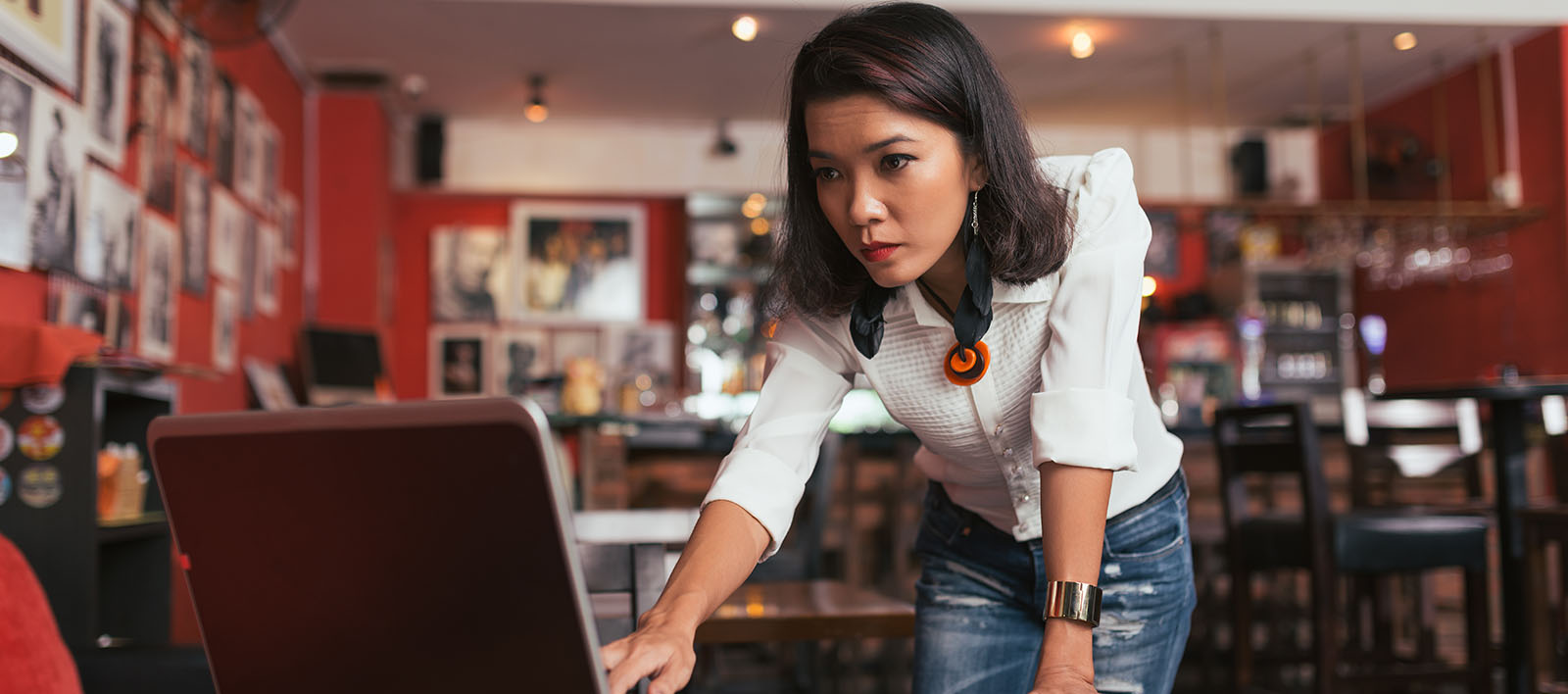 The CWEL and Babson boast a lively, supportive and growing community of faculty who do innovative research on women and gender, leadership and entrepreneurship. Here we showcase some of the research that has come out from, and been amplified by, the CWEL.
Research Highlights:
Additional Research from Babson:
GEM Women's Report 2018/2019 (Global Entrepreneurship Monitor)
Elam, A. B., Brush, C. G., Greene, P. G., Baumer, B. S., Dean, M., & Heavlow, R. (2019). GEM Women's Report 2018/2019 (Global Entrepreneurship Monitor). Babson College, Smith College, Korean Entrepreneurship Foundation. https://www.gemconsortium.org/report/gem-20182019-womens-entrepreneurship-report

Building the evidence base for women's entrepreneurship in the energy sector
Shankar, A., A. Elam, and A. Glinksi (2018), Building the evidence base for women's entrepreneurship in the energy sector (Gender and Energy Research Project). ENERGIA, International Network on Gender and Sustainable Energy. https://www.energia.org/research/gender-energy-research-programme/building-the-evidence-base-for-womens-empowerment-and-entrepreneurship/

Understanding Structural Barriers & Hidden Bias in Access to Credit for Women-Led Businesses
Elam, A. B. (2017). Understanding Structural Barriers & Hidden Bias in Access to Credit for Women-Led Businesses. Oxfam America, Babson College, Value for Women. https://policy-practice.oxfamamerica.org/static/media/files/REPORT_OXFAM_GUATEMALA_3-web_gMpm7nD.pdf

Mary Gentile, Director, Giving Voice to Values, and Senior Research Scholar, author of Giving Voice to Values: How To Speak Your Mind When You Know What's Right (Yale University Press, 2010) http://www.givingvoicetovaluesthebook.com/

Candida Brush, Chair, Entrepreneurship Division, Director, Arthur M. Blank Center for Entrepreneurship and Franklin W. Olin Distinguished Professor in Entrepreneurship

Co-author, Saparito, P., Bruch, C., and Elam, "Perceptions of Bank-Firm Relationships: Does Gender Similarity Matter?" Entrepreneurship and Practice April 2012

Julie Levinson, Associate Professor of Film, The American Success Myth on Film (Palgrave Macmillan, 2012) http://www.barnesandnoble.com/w/the-american-success-myth-on-film-julie-levinson/1108361554?ean=9780230363366

Danna Greenberg, Associate Professor of Management, co-author, D.L. Greenberg and E. Landry, "Negotiating a flexible work arrangement: How Women Navigate the influence of power and context," Journal of Organizational Behavior 32 (8), 2011, 1163-88.

Wendy Murphy, Assistant Professor of Management, co-author, Murphy, W.M. and E.H. Volpe, "Married Professional Women's Career Exit: Integrating Identity and Social Networks," Gender In Management: International Journal 2011 26 (1): 57-83. http://www.emeraldinsight.com/journals.htm?issn=1754-2413&volume=26&issue=1&articleid=1906866&show=abstract

Nan Langowitz, Chair, Management Division, and Professor of Management, co-author with Elaine Allen, "Understanding the Gender Entrepreneurship Gap: A Multi-Country Examination," in M. Minniti, ed., The Dynamics of Entrepreneurship: Theory and Evidence, Oxford University Press, 2011 http://www.oup.com/us/catalog/general/subject/Business/Entrepreneurship/?view=usa&ci=9780199580866

Toni Lester, Professor of Law, Culture and Society, editor of Gender Nonconformity, Race, and Sexuality: Charting the Connections (University of Wisconsin Press, 2003)

Author, "Talking about Sexual Orientation, Teaching about Homophobia Negotiating the Divide Between Religious Belief and Tolerance For LGBT Rights in the Classroom" Duke Law School Journal of Gender and the Law 15 (1) 2008, 388-418

Author "Machismo at the Crossroads - Recent Developments in Latin America Gay Rights Law: The Case of Costa Rica," Michigan State International Law Journal (Spring 2012)
Vol. 20, Issue 2, 2012 (pp.

Jon Hodge, Full Time Lecturer, Arts and Humanities, author of "Villette's Compulsory Education," Studies in English Literature 1500-1900 45: 4 (Autumn 2005).

Mary Godwyn, Associate Professor of Sociology, co-author with Judy Hoffer Gittell, Sociology of Organizations: Structures and Relationships (Pine Forge Press/Sage Publications, 2012), http://www.sagepub.com/books/Book235506

Co-author, with Donna Stoddard, Minority Women Entrepreneurs: How Outsider Status can Lead to Better Business Practices (Greenleaf Publishing, 2011) https://www.greenleaf-publishing.com/minority-women-entrepreneurs

Patricia Greene, Paul T. Babson Chair in Entrepreneurship, co-author, Gatewood, E.J., Brush, C.G., Carter, N.M., Greene, P.G., & Hart, M.M. 2009. "Diana: A symbol of women entrepreneurs' hunt for knowledge, money, and the rewards of entrepreneurship," Small Business Economics 32 (2): 129-144 http://www.springerlink.com/content/v14k158q13316436/

Marjorie Feld, Associate Professor of History, Faculty Director, CWEL, author of Lillian Wald: A Biography. http://www.amazon.com/Lillian-Wald-Biography-Marjorie-Feld/dp/B005UW2HO0/ref=sr_1_2?ie=UTF8&qid=1345571532&sr=8-2&keywords=lillian+wald

Beth Wynstra, Visiting Assistant Professor of English, author of "Critical Lens: A Rhetorical Approach to O'Neill's Early Wife Characters" (forthcoming in Critical Insights: Eugene, EBSCO Publishing Incorporated, September, 2012), http://www.amazon.com/Eugene-Oneill-Critical-Insights-Steven/dp/1429837276/ref=sr_1_1?ie=UTF8&qid=1346415377&sr=8-1&keywords=Critical+insights+eugene+o%27neill.