Leadership
Lauri Union
Executive Director, Institute for Family Entrepreneurship
Lauri Union comes to Babson with extensive experience both in family business leadership and entrepreneurship through organizational transformation. At the age of 27, she became president and CEO of her family business, Union Corrugating Company, a deeply troubled manufacturer of building products. Union grew the company significantly and led it to become an industry leader, remaining on the board after a private equity sale. Her work at Union Corrugating is featured in two Harvard Business School cases. She also led the turnaround of a large family business in the food industry from severe distress to stability and profitability in just 12 months. As an Entrepreneur in Residence at Harvard Business School, Union worked with students across the university. She currently serves as an advisor to ed-tech companies and education-related not for profits such as Teachers Connect and Next Dor.
Union is an active volunteer. In her role as president of the board of the Solomon Schechter Day School of Greater Boston, she led the school through a time of existential crisis, creating an innovative new strategic vision and installing the leadership needed to achieve it. Union also is a member of the Board of the Planned Parenthood League of MA and served as an elected member of Brookline Town Meeting.
Union earned her BA in economics Magna Cum Laude from Princeton University as well her MBA from Harvard. She began her career as a management consultant at Bain and Company, and is both a Wildacres and Acharai Leadership Fellow.
Read more about Lauri's appointment at Babson »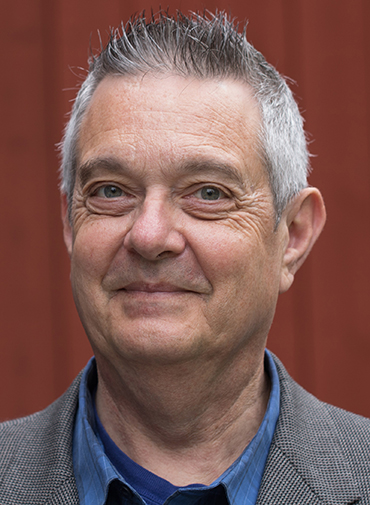 William B. Gartner
Bertarelli Foundation Distinguished Professor of Family Entrepreneurship
William B. Gartner is the Bertarelli Foundation Distinguished Professor of Family Entrepreneurship at Babson College. He is recognized as a leading scholar in the field of entrepreneurship: 2005 Swedish Entrepreneurship Foundation International Award winner for outstanding contributions to entrepreneurship and small business research; 2013 Academy of Management Entrepreneurship Division Foundational Paper Award winner; and the 2016 Academy of Management Entrepreneurship Division Dedication to Entrepreneurship Award winner. His book: Entrepreneurship as Organizing: Selected Papers of William B. Gartner recently was published in a paperback edition by Edward Elgar. He has served in various academic positions at the University of Virginia, Georgetown University, the University of Southern California, Clemson University, San Francisco State University, California Lutheran University, ESSEC in Paris, and, the Copenhagen Business School. His scholarship spans a wide array of topics in the entrepreneurship field, including entrepreneurship as practice, the social construction of the future, varieties of value creation and appropriation, "translating entrepreneurship" across cultures and countries, the demographics of entrepreneurial families, and, the nature of legacy in family entrepreneurship.
Read more about William's appointment at Babson »
Matthew Allen
Associate Professor, Faculty Advisor of the Institute for Family Entrepreneurship
Matt Allen's expertise is in the effective management of human capital within entrepreneurial environments, especially family enterprises. He teaches entrepreneurship and family entrepreneurship courses at the undergraduate and graduate level. In addition, Allen has been involved in executive education programs across the world with a special interest in Latin America. In addition to programs in the U.S., he has worked with executive students from Argentina, Chile, Colombia, Germany, Korea, Mexico, Peru, and Uruguay. In addition to working with his father (Ray H. Allen & Associates) as an accountant and consultant to family businesses and other privately held organizations, he has held positions in corporate finance at IBM and Hewlett Packard.
Board of Advisors
The IFE Advisory Board supports the Institute's Executive Director by furthering the Institute's vision to be THE world leader in Family Entrepreneurship. Members of the Board have a deep experience and networks in family entrepreneurship, including family businesses, family foundations, and family offices.
Luis Alberto Atala
Luis Alberto Atala is the Executive Vice-President of Ficohsa Financial Group, which provides banking, insurance, and pension funds services in Central America. Additionally, he serves as Vice-President of the Board of Directors for Assets Business-Holding Company, a group of businesses in the commercial, real estate development, and health services industries. He is currently a member of the local Board of Insurance Companies association (CAHDA), Board member of the local Honduran Council of Private Company (COHEP) and an active Board Member of Central American Leadership Initiative (CALI). Luis participates in various foundations as a board member, Fundación Ficohsa para la Educación Infantil, dedicated to providing access to preschool education to underprivileged children, Director of HONDUFUTURO, a non-profit organization that contributes to the development of the country, by expanding higher education opportunities for students of high academic potential and professional by providing scholarship loans, Fundación Amigos del Hospital Maria, a public Children's Hospital, Fundación Creciendo con Diabetes whose objective is to strengthen the country's public system and bring successful practices which allow children with a diabetes condition and their families to improve their quality of life. He lives in Tegucigalpa, Honduras with his wife and three daughters.
Linda Bourn MBA'11
Linda Bourn MBA '11 is Executive Managing Director of Crystal & Company's Family Enterprise Risk Practice. She's been a long-standing advisor to family businesses, family offices and family foundations. As part of this role, she regularly works with next-generation family members who have started entrepreneurial ventures funded by their families.
She led the development, partnership and release of the Family Enterprise Risk Index study of 159 U.S. family owned companies. The study won the "Outstanding Contribution to Wealth Management Thought Leadership" award presented by ClearView Financial Media and their Family Wealth Report publication.
Linda is an editorial board member of the International Family Offices Journal published by Globe Law and Business, and will be featured as a contributor in their second edition of Family Offices, the STEP Handbook for Advisers.
In October 2018 Linda was honored as a Fellow of the Family Firm Institute (FFI) from which she earned both the GEN and Advanced Certificates in Family Business Advising. She earned her MBA from Babson College, where she serves on the Board of Overseers and a Bachelor of Arts from California State University at Long Beach.
Cyril Camus' 91
Born in Cognac, France in 1971, Cyril Camus is the fifth-generation owner and president of the world's leading independent Cognac House. Since taking over from his father in 2003, Cyril has consolidated the family business' operations in the US, Europe and Russia, while forging a close relationship with China. In addition to being a producer of Cognac, the Camus Group is also the owner of Lambay Irish Whiskey, and one of the leading importers of Wines and Spirits into China. Based in Shanghai, Cyril was recognized in 2014 as one the 50 personalities who most influenced the relationship between China and France. In 2017 he became Chevalier de la Légion d'Honneur (France's highest distinction). A member of YPO Greater-Europe, Cyril is a co-founder of Reseau Entreprendre Poitou-Charentes, an association providing financing and mentoring to first time Entrepreneurs. Cyril is an alumni of Babson College, and member of its Global Advisory Board.
Thiraphong Chansiri
Thiraphong Chansiri is President and CEO, Thai Union Group, effective 1995.
Thiraphong steers Thai Union's global business and growth strategies. He has extensive experience in business management, most notably in the area of mergers and acquisitions. Since 1995, Thiraphong has been the driving force behind Thai Union's expansion from a business with annual revenue of approximately US$100 million to an operation with revenue of more than US$3.7 billion today.
He has managed the expansion of the company's global brand portfolio, which includes markets-leading international brands Chicken of the Sea (U.S.), John West (U.K.), Petit Navire (France), Parmentier (France), Mareblu (Italy), King Oscar (Norway) and Rügen Fisch (Germany), and leading Thai brands Sealect, Fisho and Bellotta.
In March 2016, Thiraphong was awarded 'No. 1 Best CEO in Thailand' in an annual Asia's Best Managed Companies Poll by FinanceAsia. In the same poll, Thai Union was ranked first in the categories of 'Best Managed Company in Thailand,' 'Most Committed to Corporate Governance in Thailand,' 'Best at Corporate Social Responsibility in Thailand' and 'Best at Investor Relations in Thailand'. Thiraphong was also awarded the Best CEO under the Agro & Food Industry category for the 7th consecutive year by the annual Investment Analysis Association (IAA) 2015/2016 poll. Thiraphong joined Thai Union Group in 1988. Prior to his appointment as President and CEO, he held several executive positions within the Group. Thiraphong received an MBA from the University of San Francisco, California and a Bachelor's degree in Marketing from Assumption University, Bangkok.
His interests include marathon running, reading, and collecting works of art.
Thomas F. Gilbane Jr. '70
Thomas F. Gilbane, Jr. is the chairman and chief executive officer of Gilbane, Inc., a holding company with subsidiaries, Gilbane Building Company of which he is chairman, James F. Freeman of which he is CEO, and Gilbane Development Company. Mr. Gilbane sets the strategy and goals for Gilbane, Inc. in collaboration with the Board of Directors, and directs the organization's growth through acquisitions or investments.
Under his leadership, Gilbane operates with a "one company" philosophy that maximizes the organization's resources and expertise on projects and business pursuits. Mr. Gilbane has been the driving force behind Gilbane Building Company's expansion in the U.S. and internationally. Gilbane's extensive geographic footprint now includes over 45 U.S. and international offices, allowing efficient execution of projects cost-effectively across the globe. He was recognized by The National Safety Council as one of 2014's CEOs Who 'Get It', an annual recognition of leaders who demonstrate a personal commitment to world-class safety.
Mr. Gilbane joined Gilbane Building Company full-time in 1970 after having worked six summers in various training assignments. He has served in most field and office positions during his tenure. He was appointed Vice President/Regional Manager in 1976 and moved to Cleveland, Ohio, to open the company's Midwest offices. In 1983, Mr. Gilbane was appointed Executive Vice President and Chief Operations Officer of Gilbane Building Company, and returned to the corporate office in Providence, Rhode Island in 1984. He was appointed President and Chief Operating Officer in 1997 and Chairman and Chief Executive Officer in 2004. In July of 2008, Mr. Gilbane became President and Chief Executive Officer of Gilbane, Inc. and Chairman and Chief Executive Officer in 2010.
Mr. Gilbane served for six years as chairman of the ACE Mentor Program of America and continues to serve on the Executive Committee, is a member of the National Academy of Construction, a member and former chairman of the Construction Industry Round Table, and a member of the board of directors for the family-owned energy industry company Ergon, Inc. His past appointments include member of the Brown University Engineering Advisory Committee; Associated General Contractors of America National/Regional Contractor's Committee; former chairman of the Babson Finance Committee and former Babson College Trustee; U.S. Lacrosse Foundation and In-Sight director. He is the former national chairman of the Alexis de Tocqueville Society and has held numerous positions with United Way of America including vice chairman of the board and a member of both the board of directors and the executive committee. He has served as campaign chair, board chair, and board member of the United Way of Rhode Island. Mr. Gilbane has served as a director and head of the compensation committee of FairPoint Communications, a director of NYNEX New England and New York boards, as well as a director of Fleet National Bank of Rhode Island.
Mr. Gilbane graduated from Harvard Graduate School of Business Advanced Management Program; Massachusetts Institute of Technology with a Master of Science in Civil Engineering, majoring in Project Management; Babson College with a Bachelor of Science in Business Administration; Rhode Island School of Design, Evening Division with a Certificate in Building Construction; and attended Brown University for three years studying liberal arts.
Stephen Martiros '83, MBA '85
Stephen Martiros '83, MBA'85 is Chair of the Advisory Board for the Babson Institute of Family Entrepreneurship. Stephen is the founder and CEO of Financial Building Blocks®, an unbiased financial knowledge platform.
Previously, he founded and served as CEO of Summitas, an award-winning cloud application that provides family offices and investment advisers with a secure client portal, for which he was awarded multiple patents. Stephen also served as the managing partner of CCC Alliance, where he helped build America's largest private network of single-family offices. Stephen serves on the Babson College Board of Overseers, and is a recipient of the College's Snyder Award for Distinguished Service.
Ingrid Prasatya
Ingrid is a director and Managing Partner of Entebe Shipping and PT. Energy Samudera Logistics. A family-owned shipping business on sea transportation and logistics services for the mining and natural resources industries in Indonesia. Ingrid is involved in the start-up of the family's recent health care and wellness business and continuously looking to grow the family business portfolio.
Sylvia Shepard MBA '09
Sylvia is a Family Firm Institute certified family business advisor, with 15 years of experience in family governance, education and leadership development. A fifth-generation family business owner, Sylvia founded the Smith Family Council, a governance body for over 150 family shareholders. She is also a Family Firm Institute Fellow, serves on the Family Business Magazine Board of Advisors, and speaks regularly at family business conferences.
After transitioning the Council to NextGen leadership, Sylvia became an active Partner in Social Venture Partners- Connecticut in early 2015 and currently leads the organization's manufacturing training initiative. She also serves as executive director of the Jane and Tad Shepard Family Foundation.
Previously, Sylvia has served on the board and strategic planning committee of Hartford's Shelter for Women, and the board of the Menasha Corporation Foundation.
Sylvia received her BA from Smith College and an MS in Psychiatric Occupational Therapy from Columbia University. After 25 years as a college textbook editor, she discovered the field of family governance and was inspired to pursue her MBA at Babson, where she studied family entrepreneurship with Tim Habbershon. Sylvia now serves on the board of Overseers at Babson, and the Advisory Council of Babson's Institute for Family Entrepreneurship.
Sylvia lives in Wilton, CT with her husband, Will Holtzman.
Fazal Ahmed Sheikh
Fazal Ahmed Sheikh joined Fatima Group (a family owned business) in 1988 as a Director after completing degree in Economics from the University of Michigan, Ann Arbor, Michigan, USA in 1988. His entrepreneurship abilities have led the group to become one of the leading business group of Pakistan by making major investments in its existing manufacturing and trading operations, acquisition & investments in Fertilizer Manufacturing Complexes in Pakistan.
He plays a key role in strategic decision making and implementation with respect to finance, human resource, supply chain and operations of the following Group Companies:
| Company Name | Director since |
| --- | --- |
| Fatima Sugar Mills Limited | 1988 |
| Reliance Weaving Mills Limited | 1990 |
| Reliance Commodities (Pvt.) Limited | 1996 |
| Fazal Cloth Mills Limited | 1998 |
| Fatima Fertilizer Co. Limited | 2003 |
| Fatima Energy Limited | 2004 |
| Pakarab Fertilizers Limited | 2005 |
| Air One (Pvt.) Limited | 2007 |
Mr. Fazal maintains close liaison with all stakeholders associated with the Group at national and international levels such as lenders, investors, vendors, customers, various regulatory agencies and Government etc.
He is also personally involved in many community building projects and social activities. He is a member of board of trustees of non-profit organizations/trusts which are involved in establishment of hospitals, schools & colleges and sports facilities for poor and needy people across Pakistan. He is also a life time member of some prestigious clubs/organization of Pakistan.
Student Advisory Board
The Institute for Family Entrepreneurship have formed a Student Advisory Board to gather feedback from students, as we recognize the important of student perspectives in shaping our family entrepreneurship programming. If you're interested in joining the Student Advisory Board, please complete the form here.
Contact Us
To learn more about the Institute for Family Entrepreneurship at Babson College, please email us at ife@babson.edu.