Leadership
Lauri Union
Nulsen Family Executive Director, Institute for Family Entrepreneurship
Lauri Union comes to Babson with extensive experience both in family business leadership and entrepreneurship through organizational transformation. At the age of 27, she became president and CEO of her family business, Union Corrugating Company, a deeply troubled manufacturer of building products. Union grew the company significantly and led it to become an industry leader, remaining on the board after a private equity sale. Her work at Union Corrugating is featured in two Harvard Business School cases. She also led the turnaround of a large family business in the food industry from severe distress to stability and profitability in just 12 months. As an Entrepreneur in Residence at Harvard Business School, Union worked with students across the university. She currently serves as an advisor to ed-tech companies and education-related not for profits.
Union is an active volunteer. In her role as president of the board of the Solomon Schechter Day School of Greater Boston, she led the school through a time of existential crisis, creating an innovative new strategic vision and installing the leadership needed to achieve it. Union also is a member of the Board of the Planned Parenthood League of MA and served as an elected member of Brookline Town Meeting.
Union earned her BA in economics Magna Cum Laude from Princeton University as well her MBA from Harvard. She began her career as a management consultant at Bain and Company, and is both a Wildacres and Acharai Leadership Fellow.
Read more about Lauri's appointment at Babson »
Read the Message from the Executive Director »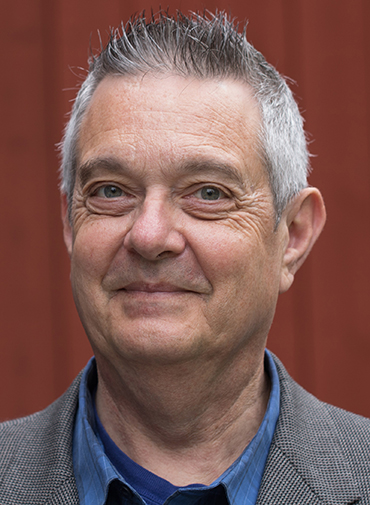 William B. Gartner
Bertarelli Foundation Distinguished Professor of Family Entrepreneurship
William B. Gartner is the Bertarelli Foundation Distinguished Professor of Family Entrepreneurship at Babson College. He is recognized as a leading scholar in the field of entrepreneurship: 2005 Swedish Entrepreneurship Foundation International Award winner for outstanding contributions to entrepreneurship and small business research; 2013 Academy of Management Entrepreneurship Division Foundational Paper Award winner; and the 2016 Academy of Management Entrepreneurship Division Dedication to Entrepreneurship Award winner. His book: Entrepreneurship as Organizing: Selected Papers of William B. Gartner recently was published in a paperback edition by Edward Elgar. He has served in various academic positions at the University of Virginia, Georgetown University, the University of Southern California, Clemson University, San Francisco State University, California Lutheran University, ESSEC in Paris, and, the Copenhagen Business School. His scholarship spans a wide array of topics in the entrepreneurship field, including entrepreneurship as practice, the social construction of the future, varieties of value creation and appropriation, "translating entrepreneurship" across cultures and countries, the demographics of entrepreneurial families, and, the nature of legacy in family entrepreneurship.
Read more about William's appointment at Babson »
Matthew Allen
Associate Professor, Faculty Advisor of the Institute for Family Entrepreneurship
Matt Allen's expertise is in the effective management of human capital within entrepreneurial environments, especially family enterprises. He teaches entrepreneurship and family entrepreneurship courses at the undergraduate and graduate level. In addition, Allen has been involved in executive education programs across the world with a special interest in Latin America. In addition to programs in the U.S., he has worked with executive students from Argentina, Chile, Colombia, Germany, Korea, Mexico, Peru, and Uruguay. In addition to working with his father (Ray H. Allen & Associates) as an accountant and consultant to family businesses and other privately held organizations, he has held positions in corporate finance at IBM and Hewlett Packard.
IFE Fellow and Entrepreneurs-in-Residence
This year, our team is joined by an IFE Fellow and 3 IFE Entrepreneurs-in-Residence. Read their profiles here.
Board of Advisors
The IFE Advisory Board supports the Institute's Executive Director by furthering the Institute's vision to be THE world leader in Family Entrepreneurship. Members of the Board have a deep experience and networks in family entrepreneurship, including family businesses, family foundations, and family offices.
To see the full list of our board members, please go to the IFE Board of Advisors Profile page.
You can also read more about the IFE Board of Advisors here »
Student Advisory Forum
The Institute for Family Entrepreneurship has formed a Student Advisory Forum to gather feedback from students, as we recognize the importance of student perspectives in shaping our family entrepreneurship programming. Please click here to see our forum members this year.
Contact Us
To learn more about the Institute for Family Entrepreneurship at Babson College, please email us at ife@babson.edu.