At the Blank Center for Entrepreneurship, we are constantly iterating and expanding our programming to reach our Babson entrepreneurs and engage them in meaningful ways. We are so pleased to share that we were able to reach and work with more student and alumni entrepreneurs and ventures in the past year than ever before. These remarkable entrepreneurs are resilient and creative, and we are confident that they will find solutions to important challenges, creating great economic and social value.
OUR 2019-2020 IMPACT BY THE NUMBERS
400+
Worked with over 400 entrepreneurs representing 380 businesses.
100+
Held over 100 events for the Babson community and greater Boston ecosystem.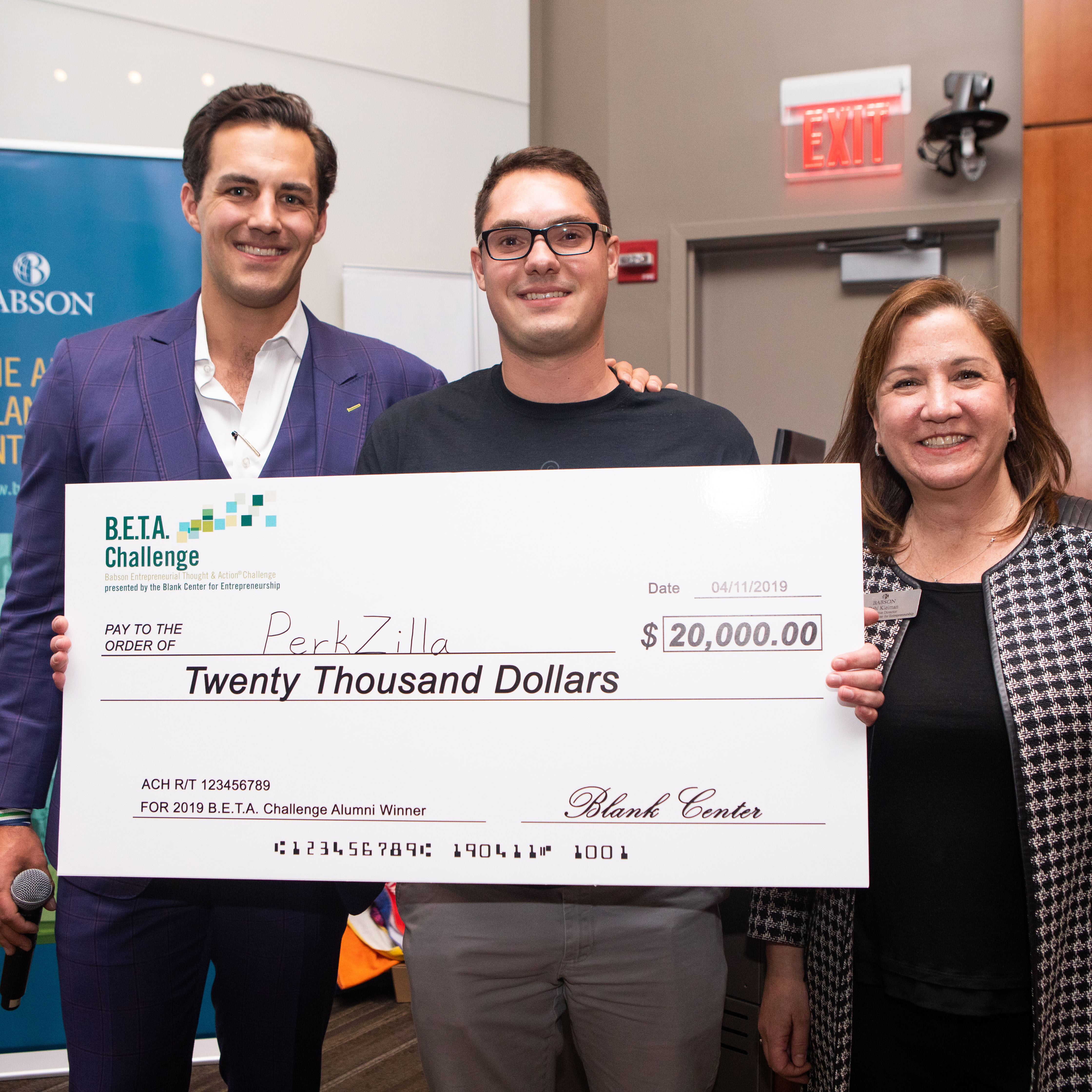 $400K
Awarded nearly $400,000 in seed funding, B.E.T.A. Challenge prizes, in-kind services, and more.
We are excited to hear of your interest! There are many ways to get involved with the Blank Center for Entrepreneurship as a volunteer. Please email Cindy Klein Marmer.
Thank you for your generousity and interest in supporting Babson's entrepreneurial leaders.
There are numerous ways to make a gift, now and in the future.